Here are a couple of stitched-together panoramics from my trip to St. Louis last month. First - a view of the city from the top of the gateway arch: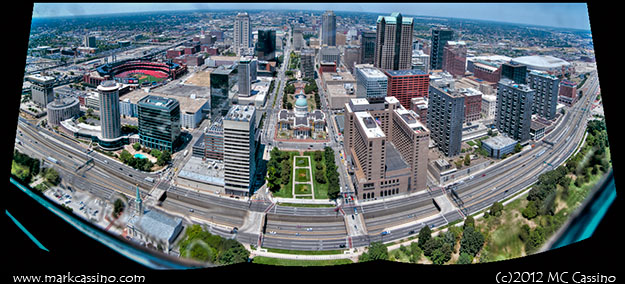 (click the image for larger files.)
Second - the lobby of the art museum: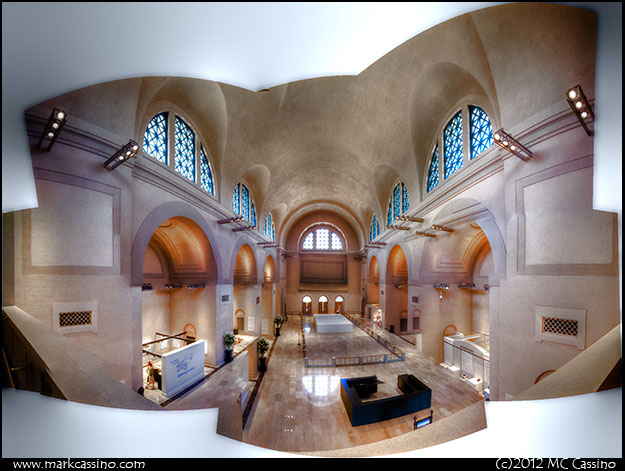 THat last one came together a bit akimbo.