2006 Insect Photography Part VIII - Strawberry Fields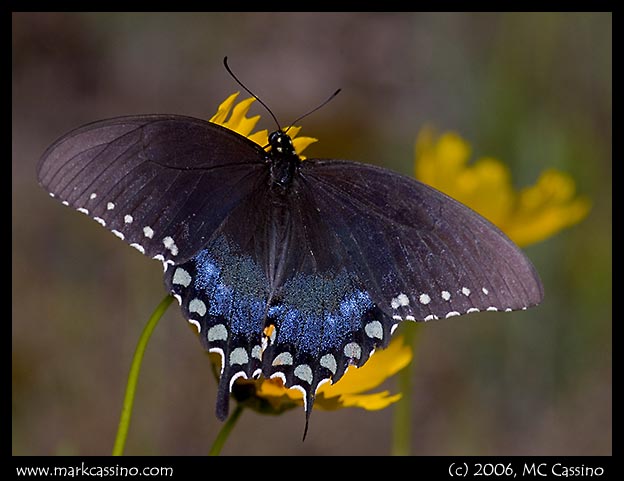 After the last few trips to the local park to shoot dragonflies, I decided today to head out to the Allegan Forest, in hopes of finding something a little different. My plan was to head out early, and catch the growing activity in the bug world (bug-o-sphere?) as the day warmed up.
Unfortunately, the weather did not cooperate. Overnight, the temperatures dropped, and this morning was down right chilly. Combined with a heavy overcast sky and stiff breezes, the day did not look promising for outdoor photography.
Nonetheless, I headed out, if only to see how things were coming along in Allegan. It had been several days since I last visited some of the fields carved out of the woods, and I decided to visit a field that has been very productive in the past few years. This is the location where I saw the Olympia Marblewing earlier this spring.
This particular location is thick with coreopsis, purple vetch, and patches of butterfly weed. Wild strawberry pervades the whole field, thicker in some places than in others, but with runners reaching out across the whole area. The soil is sandy and dry, even after it rains, and often the end of the monopod used to support the camera drops 4 or 5 inches into the loose soil when I lean in on it for support.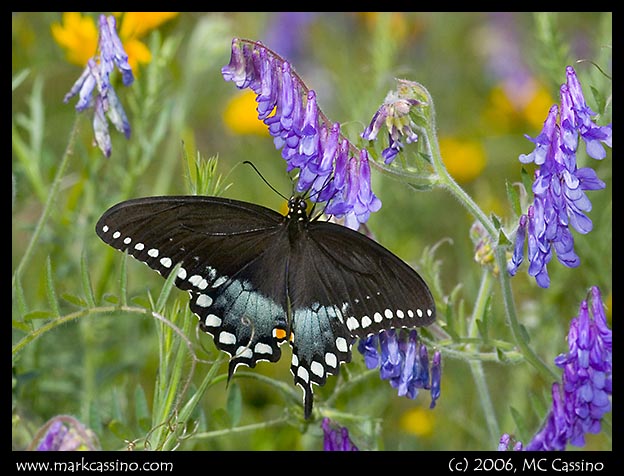 Amid all of these wildflowers were punctuated with the first Spicebush Swallow tails of the season. Last year the field came to be full of dozens of Spicebush butterflies at any given time, along with even more fritillary butterflies. In addition, various dragonflies make their way up from the wetlands about half a mile away, perching on plant stalks and patrolling the field for prey.
Today I tried to get some shots of the Spicebush butterflies, and while I managed get some competent shots, nothing in today's work really stands out. I also tried to get some shots showing the mix of vegetation along with the butterflies, and the image here - though too busy and compositionally cluttered - comes the closest to reaching that goal.
One surprise of the day was a male Calico Pennant dragonfly, who obligingly presented himself to show off his wing markings. Otherwise, there were some common white tails and large darners, but none that would hold still for photographs.
When it comes to producing in this location I have pretty stiff competition from earlier work. I took my best here, along with several good shots of Spicebush butterflies, a fritillary on coresopsis and dragonflies. It's a difficult place to get good shots – the dense vegetation doesn't lend itself to the creamy smooth backgrounds – but the abundance of subjects makes it appealing.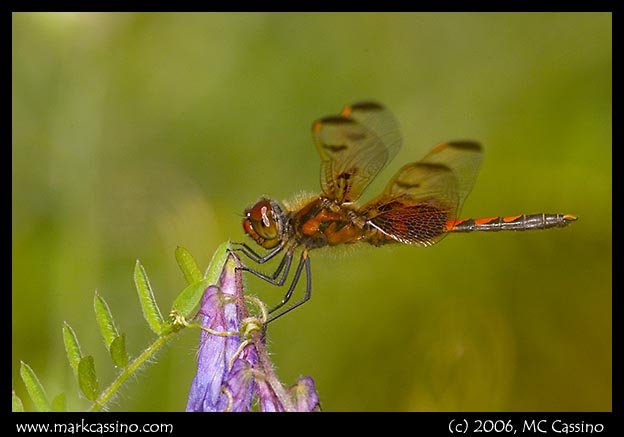 I chalk up today as a good start to working this area. I replaced the flash cable on the *ist-D, and the technical glitches that got in the way yesterday disappeared, and it feels good to be back in stride with insect photography.
A few more photos: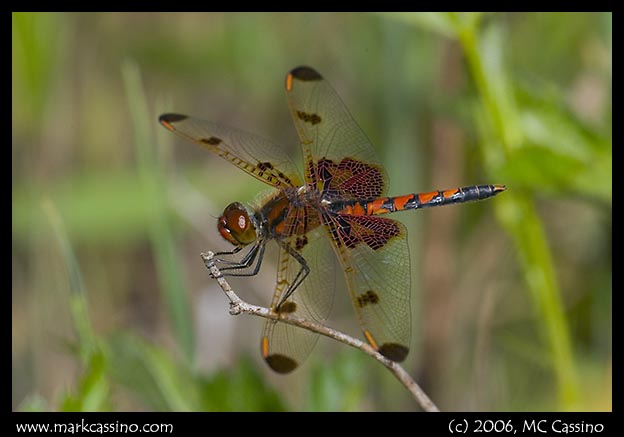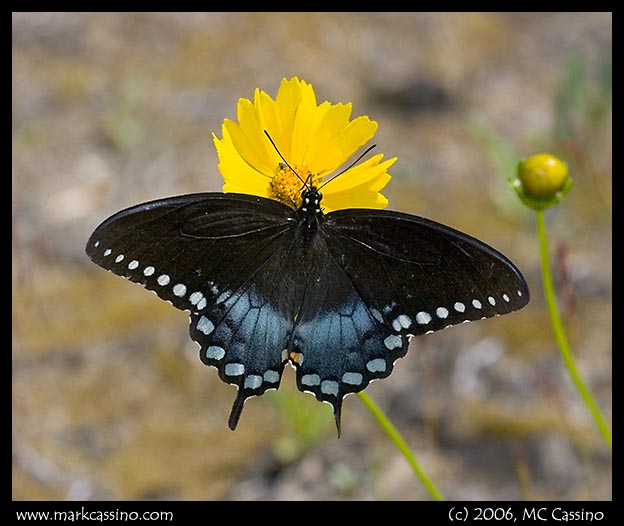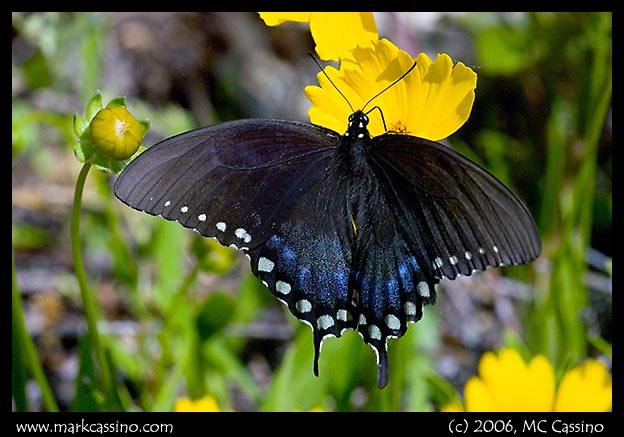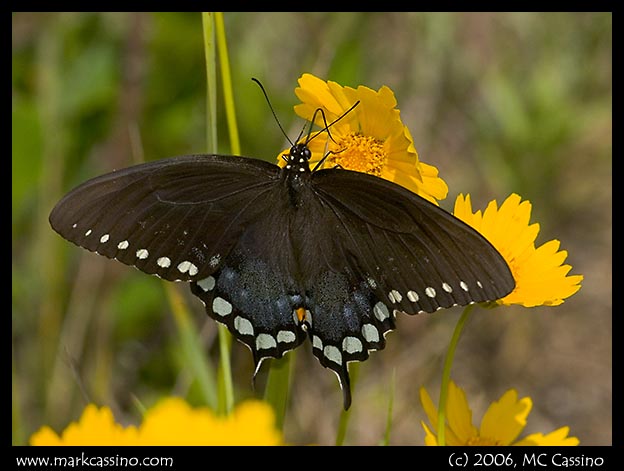 This entry was posted by
mcc
and is filed under
Insect Photography
.
1 comment
This photo of a dragonfly is terrific! Thanks for sharing all the insect photos. It's amazing to see how they look close up.