Bismuth Crystal
Posted by
mark
on Dec 14 2015 in
Minerals
A 4x lifesized macro of a bismuth Crystal: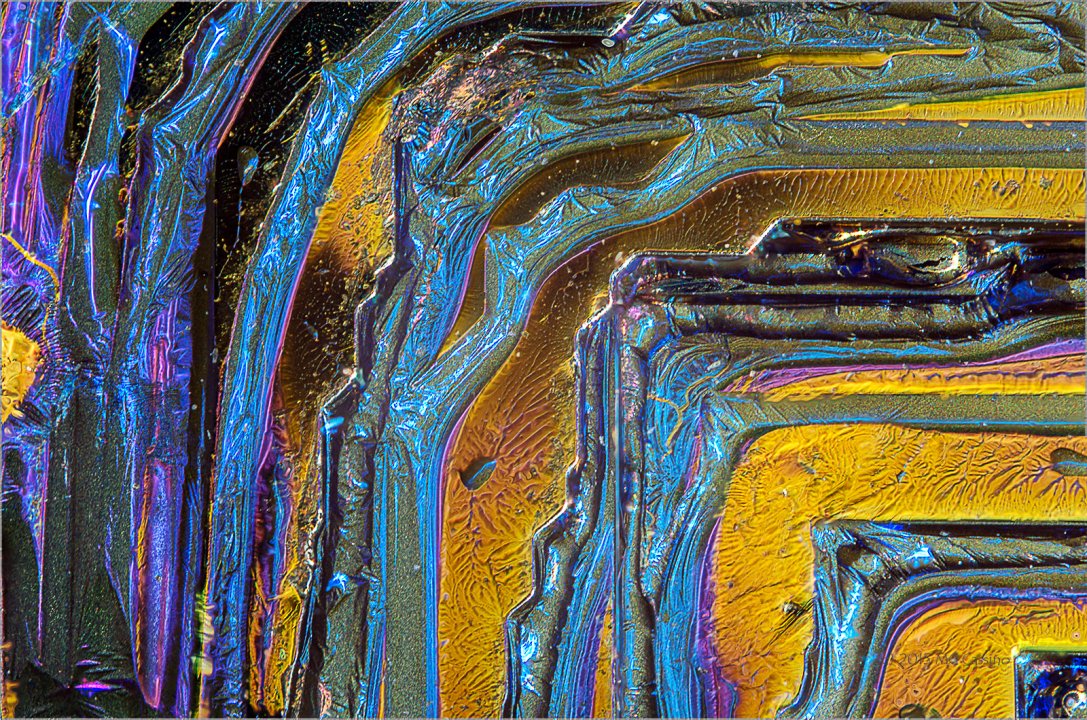 This portion of the crsytal was in a recessed "stair step" structure, which was very difficult to light. I wound up abondoning the use of flash and instead shot with ambient lighting. This resulted in a very long shutter speed  of about 1/2 second for each image.  Made with a Pentax K01 and reverse mounted SMC K 24 f3.5. 70 stacked images.

This entry was posted by
mark
and is filed under
Minerals
.