Categories: "Landscape Photography"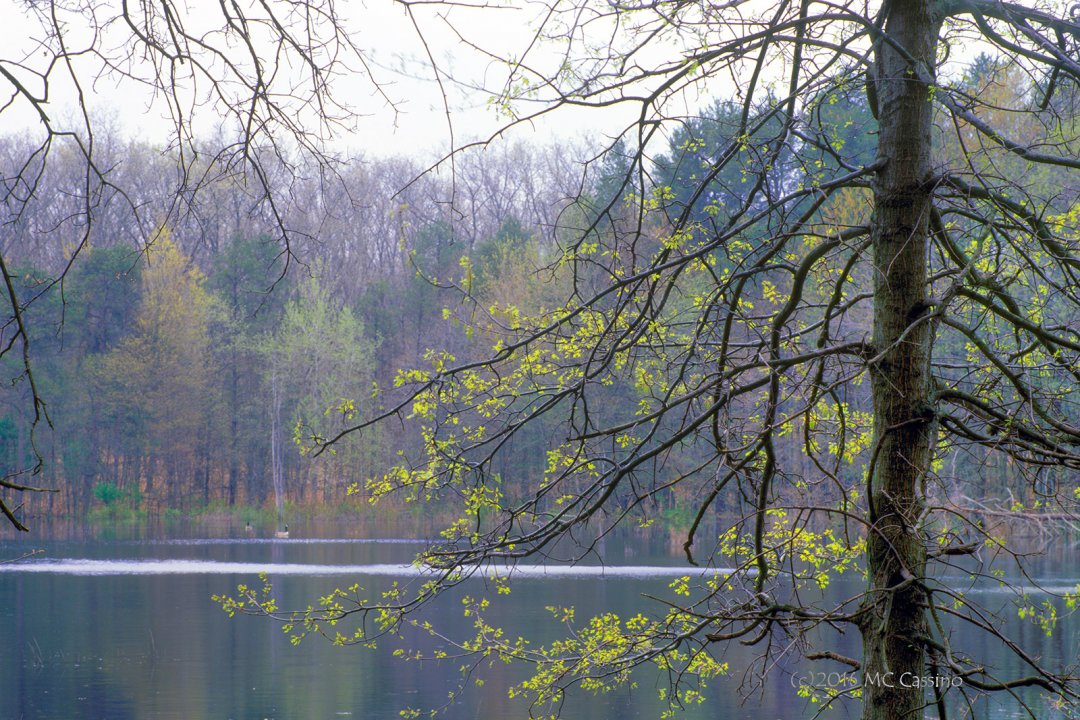 A few days ago I found three 120 format rolls of slide film still in the packaging from the lab, tucked onto a shelf in a closet. I think it dates back to the spring of 2014 (maybe 2013)... Well, scanning these early spring photos has been a fine activity for a dark December afternoon. In this photo I was attempting to capture the subtle colors of trees in early spring, when they are just starting to bud out and bloom. The spot is a familiar one on the shores of a small pond / marsh in the Allegan Forest. Over the years I have watched this place transform from a shallow pond, to a marsh full of tall grasses and then back to a pond, deeper than ever.
Made with a Pentax 6x7 camera, SMC Takumar 105 f2.4 and Kodak E100S.
As November enters its last week the trees have gone bare and a cold wind scurries over the frost and pockets of snow... But I'm just starting to scan film images show early in the month, catching the colors of autumn. Here's a first out take - a little stand of aspen in the Allegan Forrest: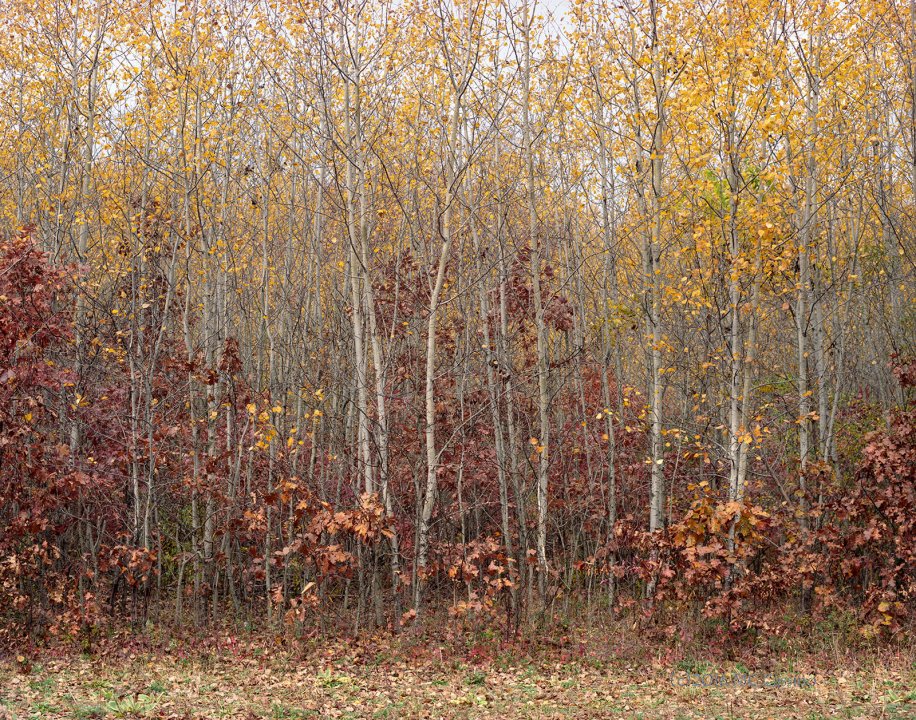 Taken in October, this was a grab shot while photographing some of the interesting tombstones in an old Connecticut graveyard. Tri-X 400 rated @ 1600, developed in HC110 Dil B, 20C for 16 minutes.
Another take on the scene that I posted a few days ago. This was taken at the same time but at the start of a new roll of film - so it took another couple of days to shoot out the new roll and get it developed:
I move the camera a little but mostly switched to a wider lens. Taken with a Pentax Mz-S, SMC F 28mm f2.8, on Arista Ultra Edu 200. I accidently exposed this at ISO 100 instead of 200, developed in Microdol X 1+1 for 9 minutes.
Yesterday (August 12) in the Allegan Forest. A heavy rain came down a hour or so before I arrived and a faint mist was rising in the heat. I have probably passed this spot a thousand times without noticing it, but this time I finally saw it.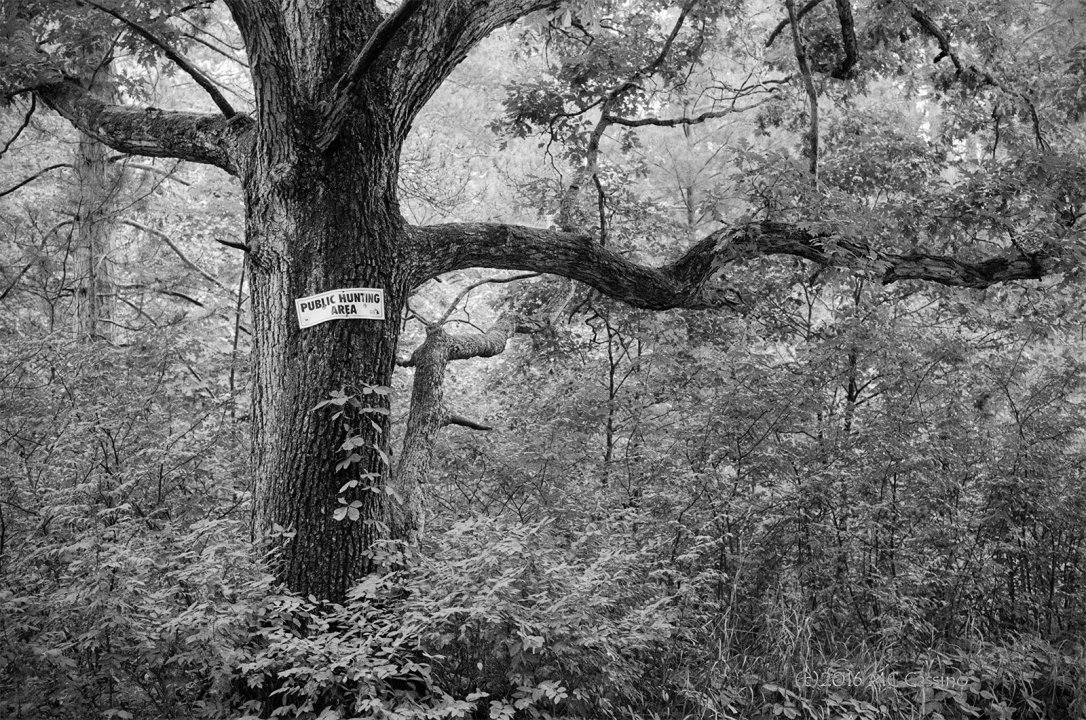 Taken on Arista 200 rated @ 200 and developed in Microdol-X, 1+1, 9 min @ 20C.