Categories: "Landscape Photography"
The shelf cloud of a fast moving thunderstorm, photographed yesterday in a restored oak savanna in the Allegan forest. The storm rolled in quickly and the downpour was not far behind this cloud.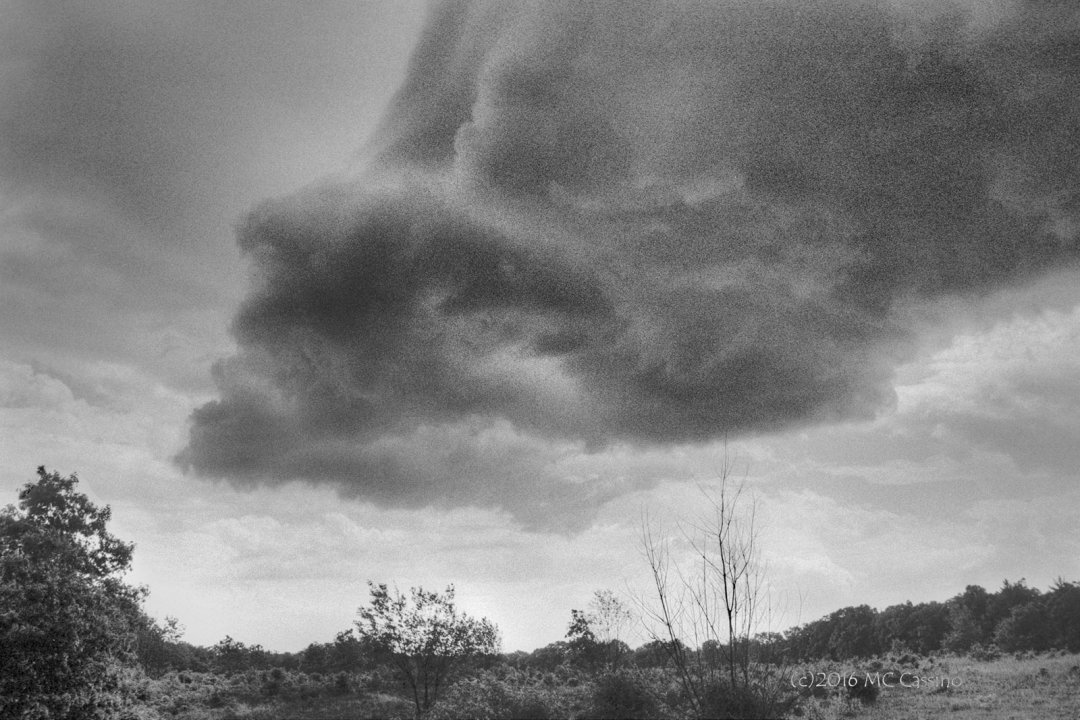 Pentax Mz-S, DA 40mm f.28 XS pancake lens, Ultrafine Xtreme 400 film rated at 400 and developed in D76 1:1.
A digital infrared photo of a large tree at Magnolia Gardens, near Charleston South Carolina:
A non infrared version of a large tree at Middleton Place - see the post two down for the IR version:
A big tree at Middleton Place - digital infrared: