Categories: "Landscape Photography" or "Midwestern Landscapes" or "Pictures Of Trees"
A digital infrared photo of a large tree at Magnolia Gardens, near Charleston South Carolina:
A non infrared version of a large tree at Middleton Place - see the post two down for the IR version:
A big tree at Middleton Place - digital infrared: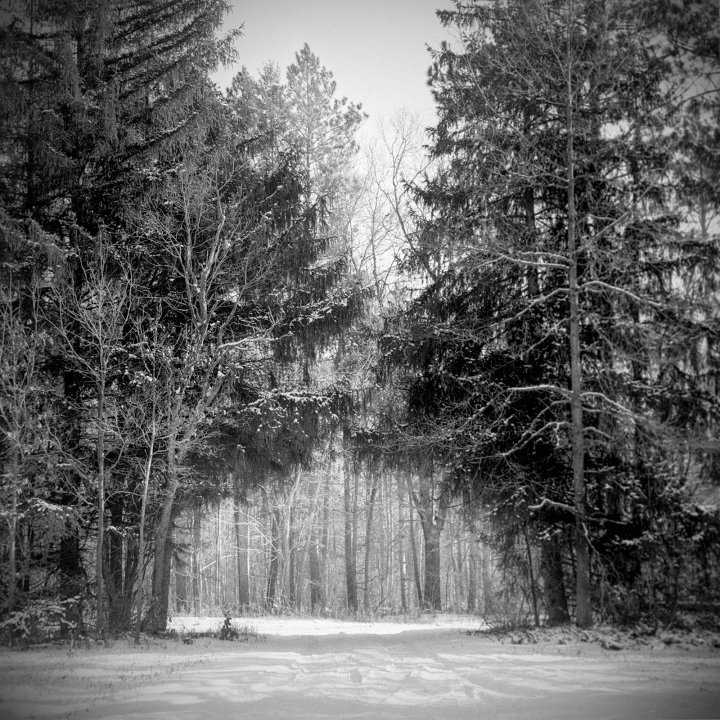 A little pull-over in the Allegan Forest. There is a small parking area carved into the woods, with a gated-off two track leading back to several large fields, one of which has a handful of crumbling foundation slabs from some sort of long gone building complex. Earlier this week on a snowy day a shaft of sunlight emerged, hitting just the road with direct light, while I stood a few yards off in the shadow. Well, thankfully I had an old twin lens reflex camera with me....