Categories: "Landscape Photography"
A big tree at Middleton Place - digital infrared: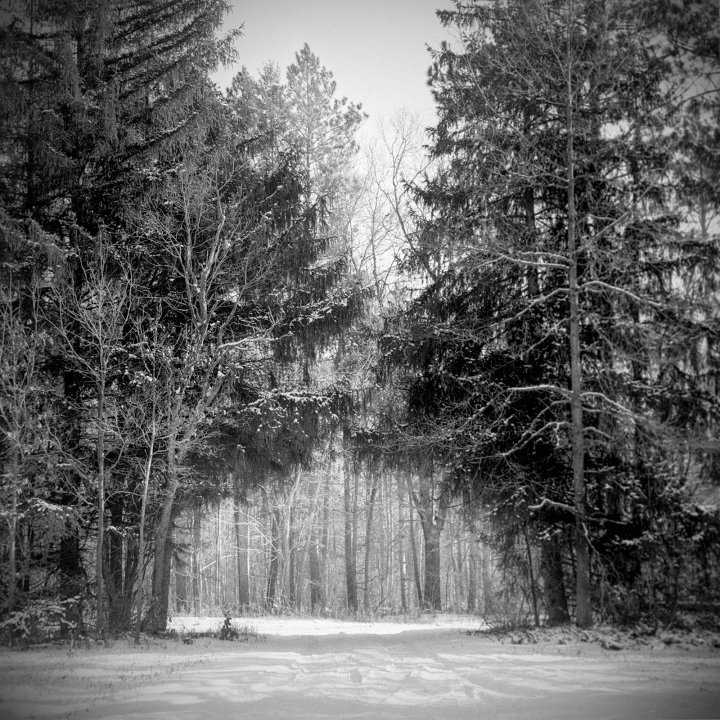 A little pull-over in the Allegan Forest. There is a small parking area carved into the woods, with a gated-off two track leading back to several large fields, one of which has a handful of crumbling foundation slabs from some sort of long gone building complex. Earlier this week on a snowy day a shaft of sunlight emerged, hitting just the road with direct light, while I stood a few yards off in the shadow. Well, thankfully I had an old twin lens reflex camera with me....
A shaft of sunlight lands on a pine sapling. This was taken on Agfa APX 400 exposed at ISO 64 and pull processed in Rodinal to compress the tonal range. Pentax 6x7 and SMC Takumar 105mm f2.4 lens. Film was rated at ISO 64 assuming the the true sensitivity of APX 400 is more like ISO 250. Taken in Michigan's Allegan Forest.