Categories: "Landscape Photography"
Another small park in Maryland. Mallows Bay is home to a scuttled fleet of WWI vessels that were sunk in shallow waters to create a wildlife refuge. Here is the road leading into the park (click on the image for a larger file):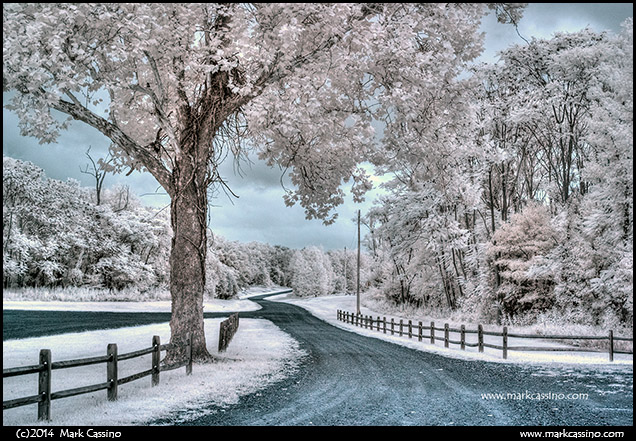 Here is one of the scuttled ships, as seen from the shore: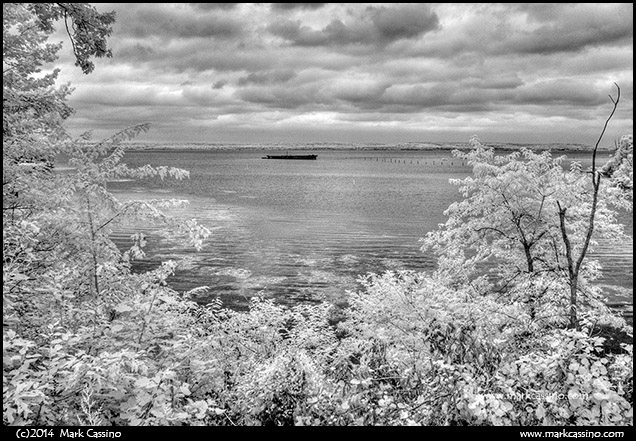 Infrared converted Pentax K10D with DA 17-70 lens.
Here is a shot of one of the sunken vessels found a little closer to shore: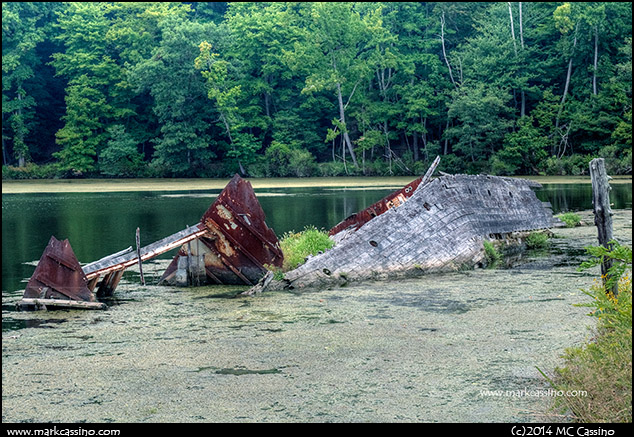 And here a decrepit dock right near that sunken boat: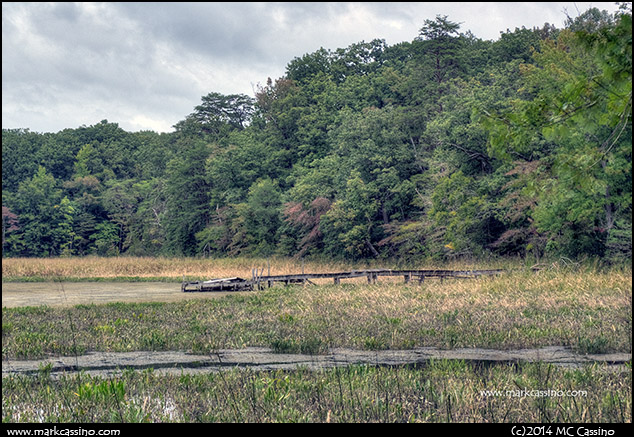 The latter two non-infrared color photos taken with Pentax K3 and DA 17-70 lens.
Another shot from the beach at Ferry Point Park in Chester, Maryland (click on the image for a larger file):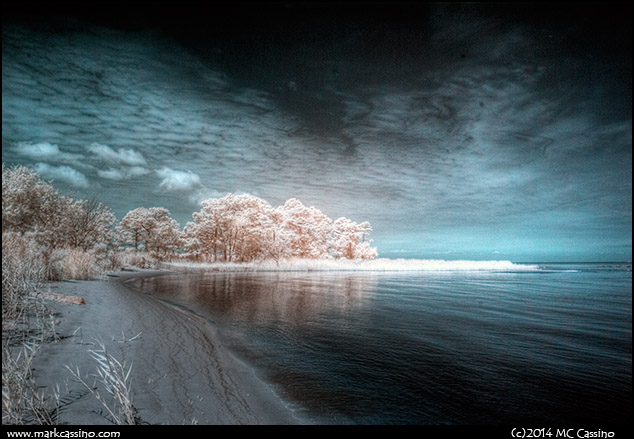 Ferry Point is a small park on Maryland's Eastern Shore, but provided some great photo opportunities.
Another digital infrared image - I left the color intact in this one. IR converted Pentax K10D with DA 17-70mm lens.
Back to an old project… A few years ago I experimented with B&W film exposures of sunlight in the woods, usually in the middle of the day and by definition in full sunlight. The project had mixed results but I feel a call to get back to it and to try to capture what I see and feel at those times. A couple of weeks ago I took another run at it and took a few rolls of 35mm B&W film in lush green foliage using an #11 (XI) green filter. Films is so slow - developing, scanning, printing to a digital file… I have more to go but here is a promising photo: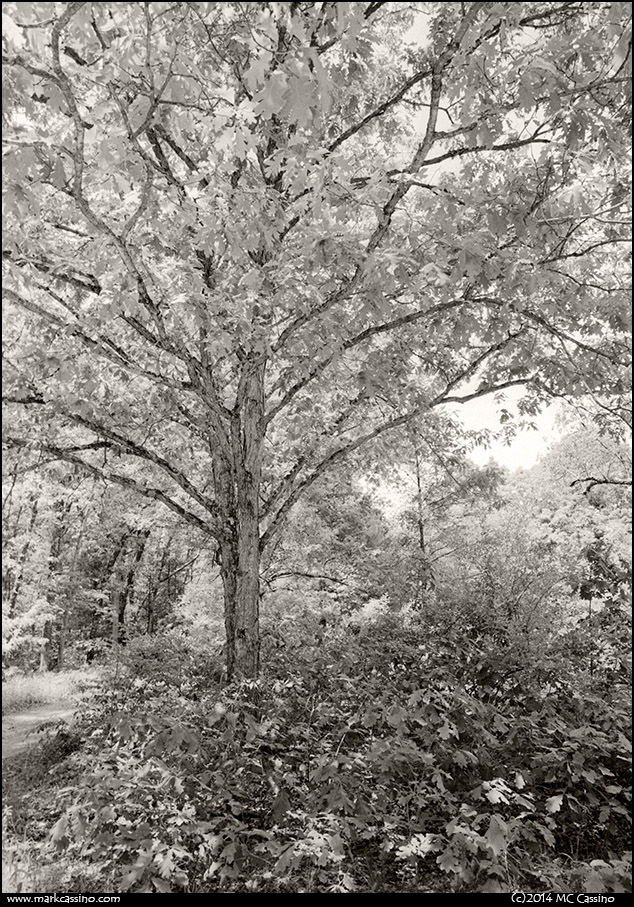 Pentax Mz-S, FA 20-35 f4, TMax 100 (expired 2010) stand processed in Rodinal 1:100 for 1 hour.