Category: "Pictures Of Trees"
As November enters its last week the trees have gone bare and a cold wind scurries over the frost and pockets of snow... But I'm just starting to scan film images show early in the month, catching the colors of autumn. Here's a first out take - a little stand of aspen in the Allegan Forrest: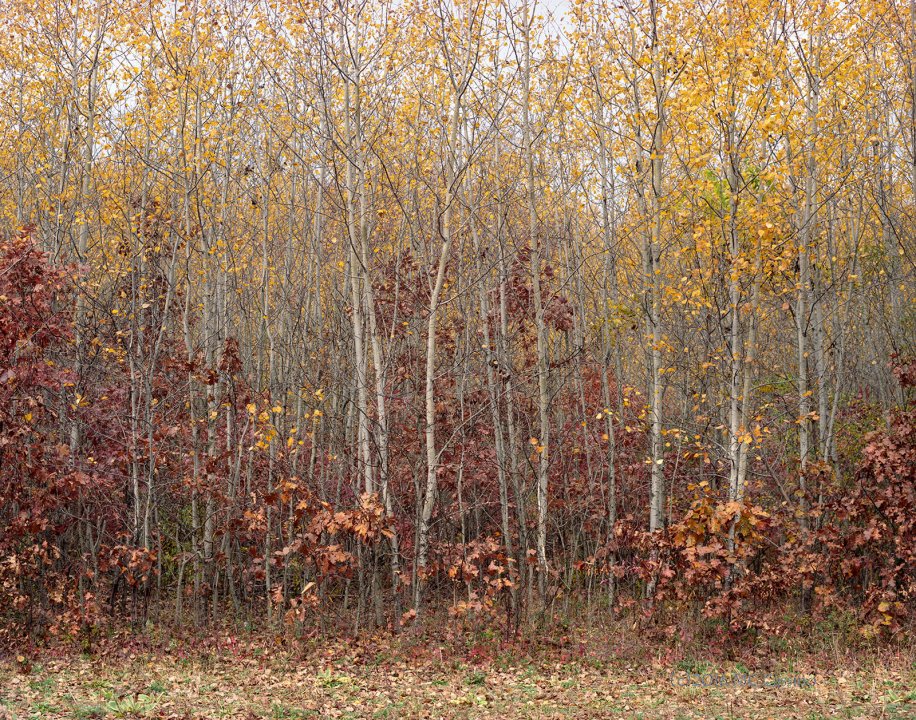 Another take on the scene that I posted a few days ago. This was taken at the same time but at the start of a new roll of film - so it took another couple of days to shoot out the new roll and develop it:
 I move the camera a little but mostly switched to a wider lens. Taken with a Pentax Mz-S, SMC F 28mm f2.8, on Arista Ultra Edu 200. I accidently exposed this at ISO 100 instead of 200, developed in Microdol X 1+1 for 9 minutes.
Yesterday (August 12) in the Allegan Forest. A heavy rain came down a hour or so before I arrived and a faint mist was rising in the heat. I have probably passed this spot a thousand times without noticing it, but this time I finally saw it.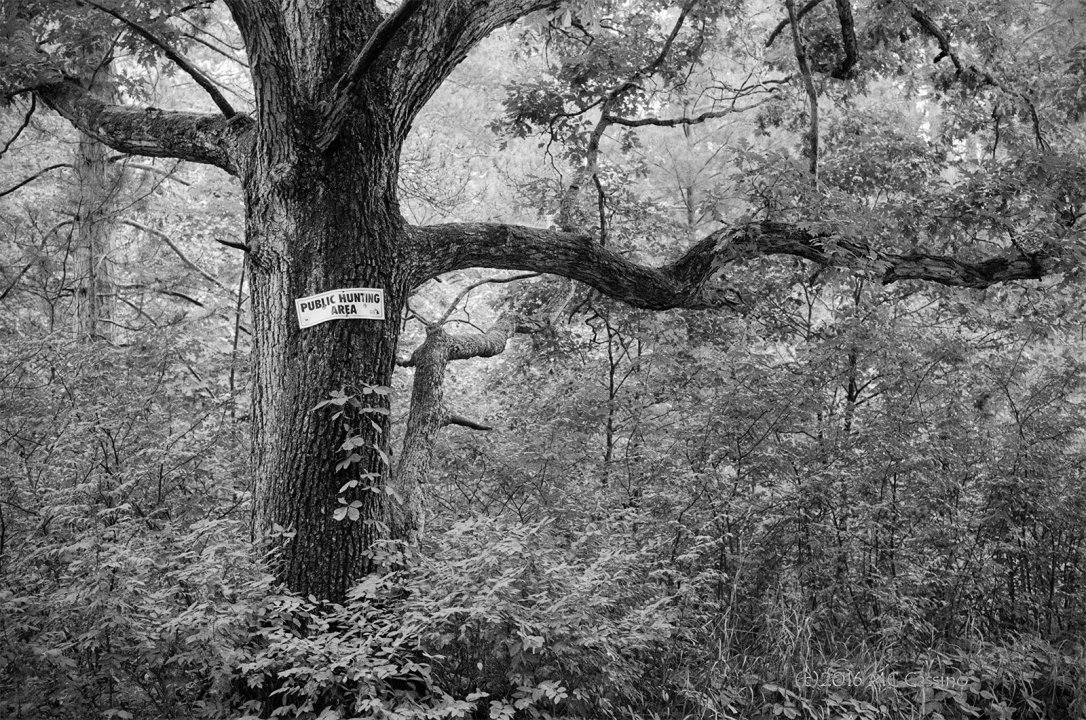 Taken on Arista 200 rated @ 200 and developed in Microdol-X, 1+1, 9 min @ 20C. 
A digital infrared photo of a large tree at Magnolia Gardens, near Charleston South Carolina: