Category: "Pictures Of Trees"
We had a little freezing rain last night and this morning everything was decked out in an icy glaze. I first took a few photos around the house, using the Pentax K-3 and DFA 100mm macro. This first one is a bit of holiday cheer, as I put some outdoor Christmas lights in the background (click the images for larger files):
A barberry branch - the bright red berries were gone, but the thorny branches looked nice, glazed with ice: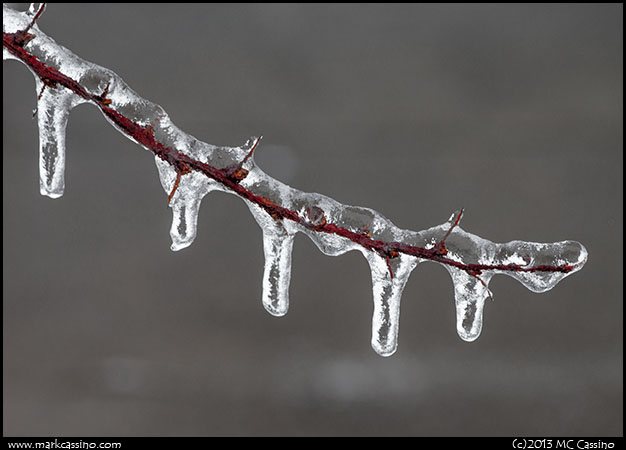 I then decided to head out to the Allegan Forest, in hopes that I could find some greater expanse of trees glazed with ice so as to make a landscape photograph. As I drove the 35 miles into the forest I realized that the ice storm had been much milder here and there was little ice on the trees. Their branches were simply glazed, but did not have the flamboyant icicles that I had seen in Kalamazoo. I almost turned around and headed back to the east, where the storm had been more severe, but since I was there I decided to give it a try. Shortly after I entered the woods a light snow kicked up and it turned out that the thin glaze of ice on the trees made the perfect substrate for the snow to stick to. In a few minutes every branch of every tree in the forest was coated in fresh white snow and I spend a good bit of time there in the woods. I have a lot of exposures to work with and sift through, but here are a couple of first outtakes: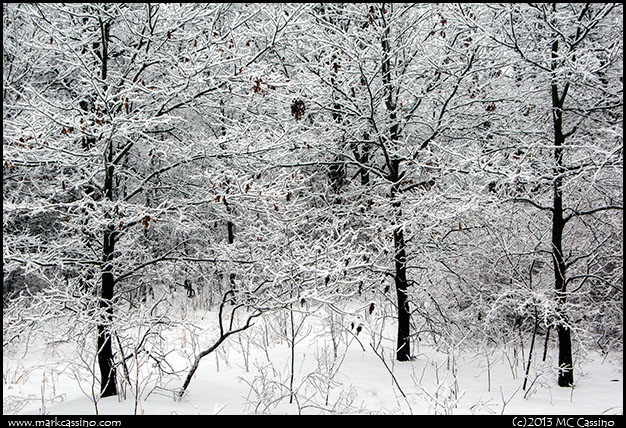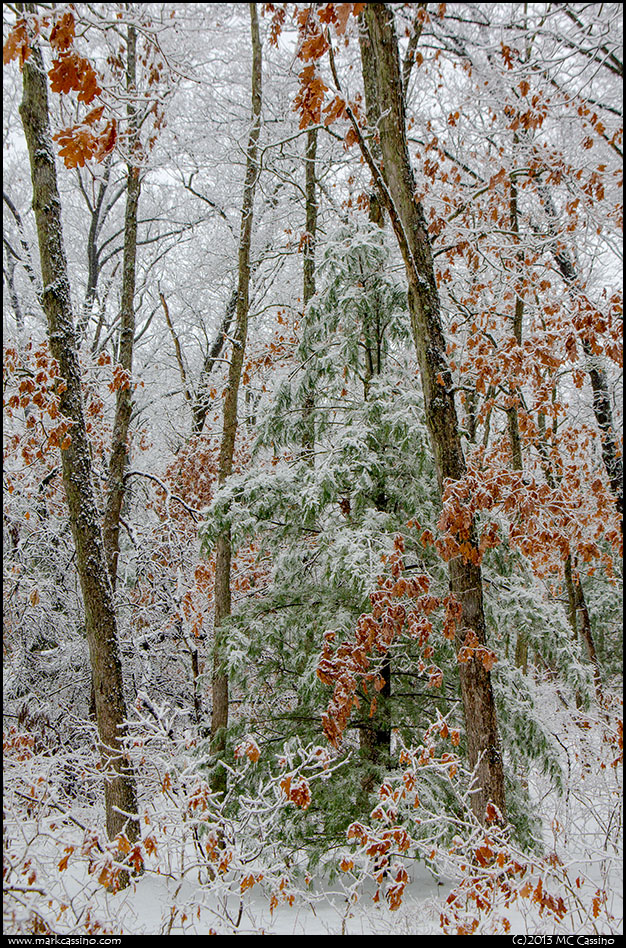 I'll probably have a few more shots from the forest to share in the next week or so…
Another (probably the last) photo from my trip up north last week. These are sand dunes in Ludington State Park, just north of Ludington, Michigan. The dunes are located between Lake Michigan and Hamlin Lake. This was taken looking east, with Lake Michigan to my back: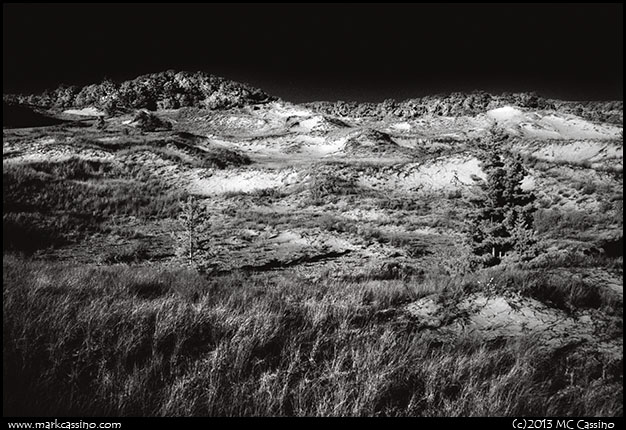 Click on the image for a larger file.
The image was made with Rollei IR 400 B&W film and a Hoya R72 IR filter. I have to say I was a little disappointed in that the film just did not deliver much IR effect. It was a couple of years out of date, though stored in the freezer, so maybe that had something to do with it.
I've commented on this film before in this post. While up north last week I decided to shoot out my stock of this film, more or less just to get rid of it. I used a #29 deep red filter for most work, hoping to tease out some IR effect, but it really just behaved more like a standard B&W film.
The Hoya R72 filter really made the azure sky of summer turn dark black, but otherwise did not coax out much on an IR response. Here is a comparison of two shots of the same scene, on taken with the #29 deep red filter and one with the R72: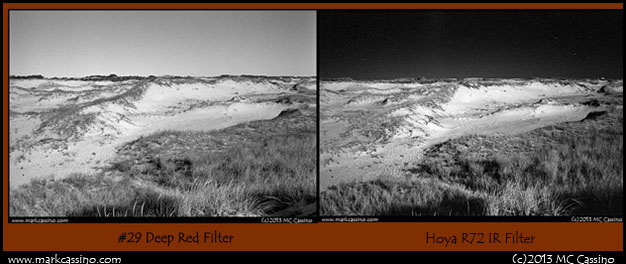 This time round I stand developed the film in HC-110. I rated some rolls at ISO 800 and some at ISO 400. The ISO 800 rolls I stand processed in HC-110, diluted to 1:100, for 75 minutes. The ISO 400 rolls were stand processed for 60 minutes. I experimented with more dilute solutions, but the double roll Paterson style tanks I was using have a maximum capacity of just over 650ml of water, and the solution could not get much more dilute than 1:100 with falling below the minimum amount of HC110 syrup needed per roll (6 ml). (Though they were double roll tanks only one roll was developed at a time with 650ml of solution.) The one time I did try a higher dilution I used only 4ml of HC110 concentrate, and the negatives were thin.
These shots were taken with a tripod mounted Pentax LX and FA 28-105 f4 - 5.6 power zoom lens (an older AF lens model.) I avoid newer film bodies (Mz-S, *ist) with IR film since they are reported to fog IR film.
Been a while since I posted a Holga shot - so here goes. A few weeks ago I wandered through a clearing in the Allegan Forest, but saw nothing except for grasshoppers and flies. No dragonflies, butterflies, snakes, toads or other interesting subjects. I had a Holga with me and took this shot looking back into the scrappy dense woods that look all the more dark when you are standing in bright light. Click on the image below for a larger file.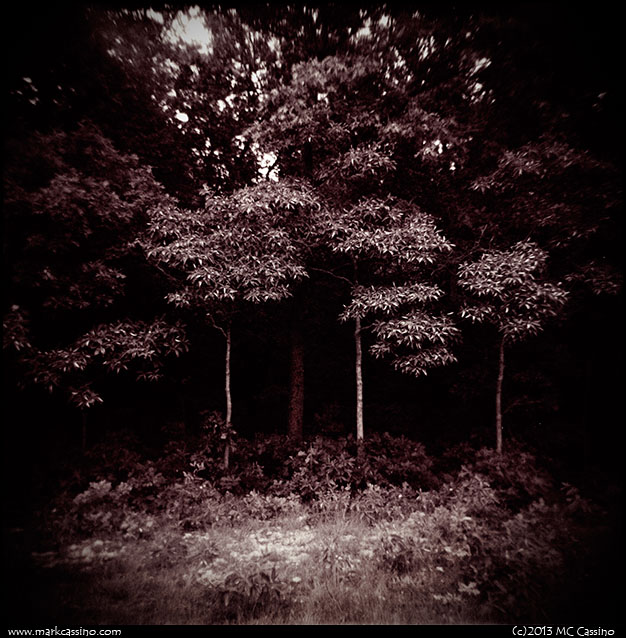 I've been shooting a lot of B&W 35mm film these days and last weekend I though I'd shoot out my last roll of Kodak HIE High Speed Infrared film. This has been sitting in the deep freeze for some time - expired in February 2009 - and it seemed to be time to use it. SO I loaded it into the trusty Pentax LX and screwed a deep red filter onto the FA 20-35mm f4 lens.
Here are the best two shots of the roll. I have to confess that I am a little disappointed - I had hoped that the last roll of this great film would result in something really interesting, but not…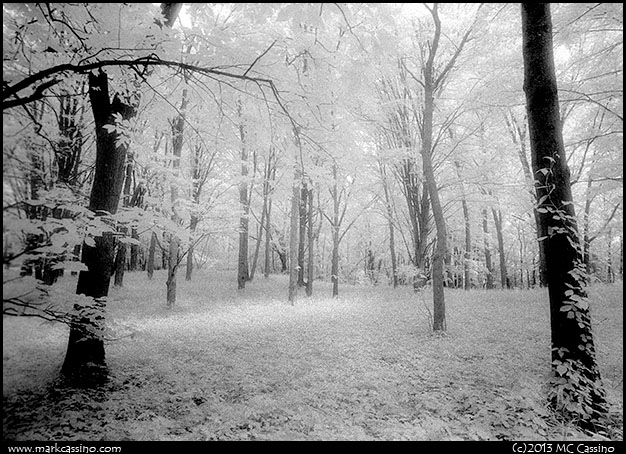 Well - at least the film seemed to be fine even 4+ years out of date. I shot it at ISO 200, bracketed most of the shots, and developed in Rodinal 1:50 for 15 minutes. (The Rodinal is probably about as old as the film.) It was definitely too dense and over developed which puzzles me, since I've used that developer and time frequently in the past. Vuescan's multiple exposure setting (formerly long exposure pass) saved the highlights, even though each batch of 12 exposures took many hours to scan.
So - this film is gone for me. I have some Rollie IR that is also getting old that I need to burn up, and somewhere here I have some old odd-ball IR surveillance film that someone sent me a few years back that I need to use as well, plus there's some rolls of 120 SFX down in that deep freeze… So I guess my IR film days are not totally over, but my time with HIE is finished.
Folks on the PDML have been posting their 12 best shots of 2012 lately… I'm a little late and can't say that these are my best shots, but they are my favorites for the year. To make it a baker's dozen I added an older shot that I finally worked on enough to be happy with in 2012. So here are my 12 for 12 (click on images for a larger file): Snow Crystal (January, 2012):It barely snowed at all here in SW Michigan in 2012, but I managed one nice crystal shot in early January: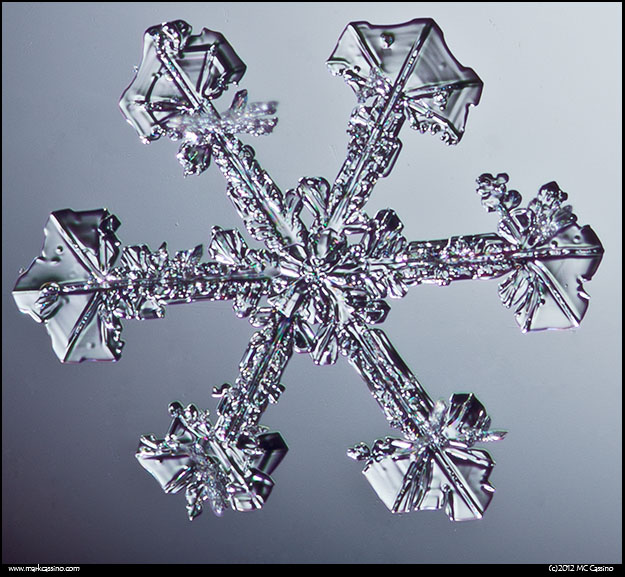 Spring Colors (March, 2012):Why wait for fall for foliage colors? Spring tree blossoms and buds captured on color film wiht the Pentax 6x7: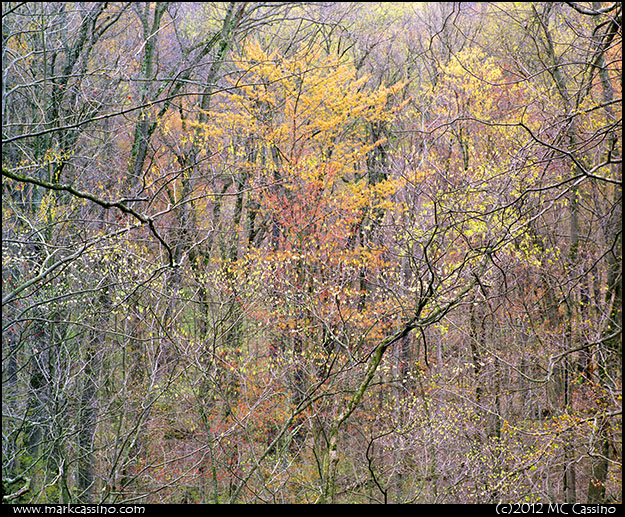 Around the House (April, 2012):My boy Jazz - psycho cat Qu'est-ce que c'est? Made with a Pentax LX and Kiron 105mm f2.8 macro lens on Fuji Neopan 400, rated at 400. Developed in D76 1+1.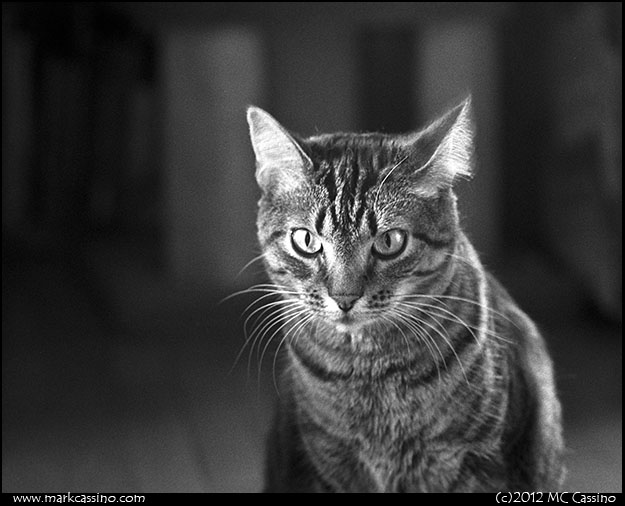 Jumping Spider (May, 2012):Pentax K5 and A* 200mm macro: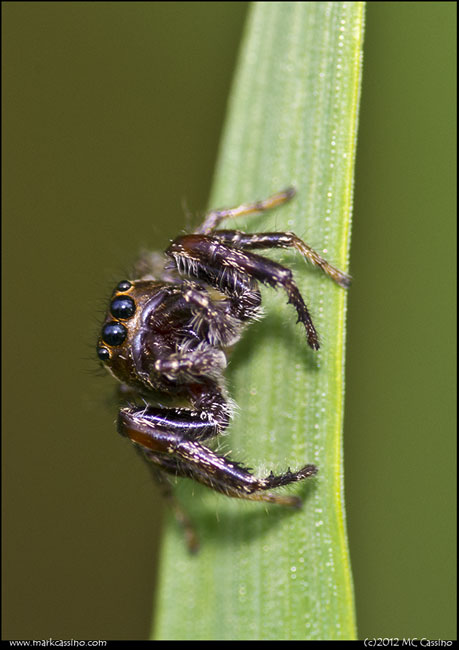 Ebony Jewelwing (May 2012):A common but elusive damselfly. Pentax K5 and A* 200mm macro: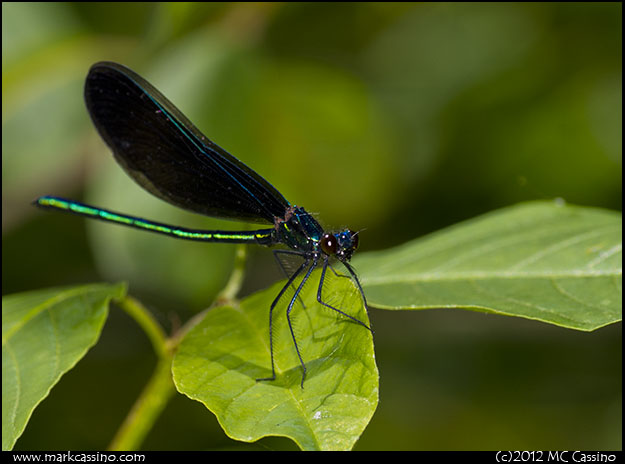 The Jewelbox, St. Louis, Missouri (June, 2012):Sort of a street photo. Infrared converted Pentax K10d: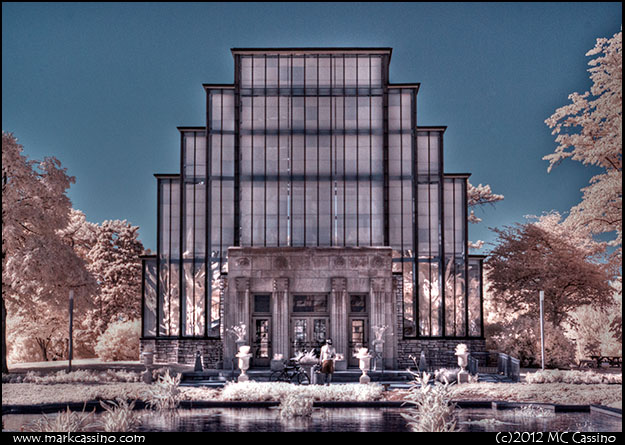 Gateway Arch in Infrared (June, 2012):Speaking of St. Louis… note the troop of Boy Scouts in the lower left corner, best seen in the larger file.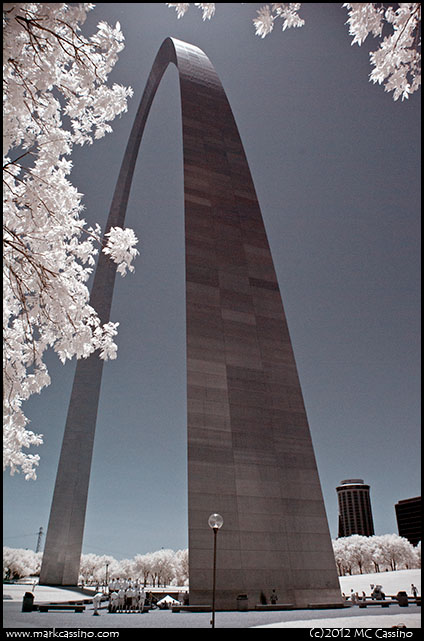 Visitation #1… (April, 2012) If these photos were music they would be pop songs…. nothing wrong with that but sometimes you want to really rock out. So I started the Visitation Project in the spring of 2012. Pentax LX, Kiron 100mm macro, Neopan SS pushed to 200 and souped in D76 1+1:
Dashing Blue Dasher (August, 2012):Ever a favorite Dragonfly - the drought this year really hit the mid and late summer species, so the Blue Dashers hung around for a long time.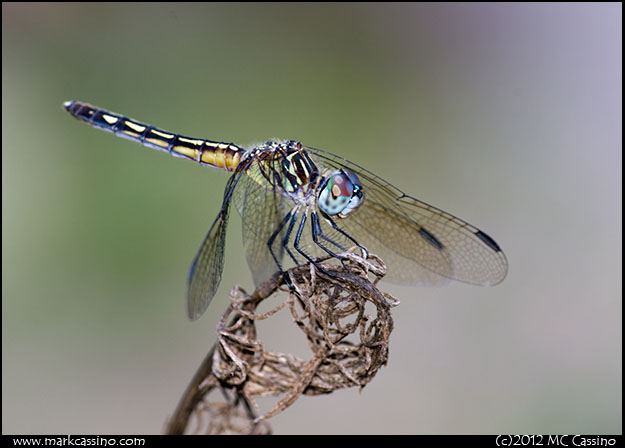 Finches and Thistle (August, 2012):I let a few bull thistles grow in my wildflower garden and the goldfinches loved them. Here's one munching on the seeds. Pentax K5, A*400 f 2.8, SMC 1.7x AF converter: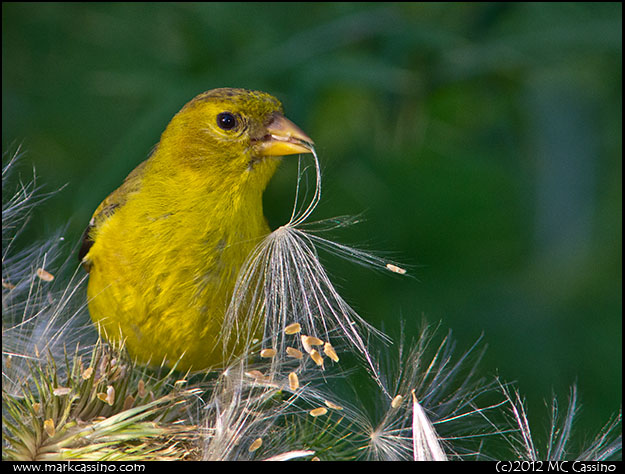 Pastoral Scene (September, 2012):I traveled to central Indiana a lot in the last few months of the year and bought a Pentax Q kit in late August to take on the road with me. Marvelous camera - a shot from my tavels: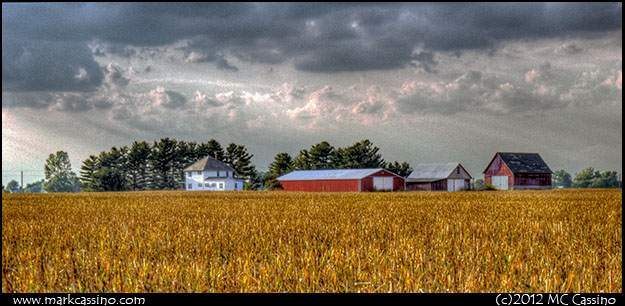 Autumn Colors (October, 2012):2012 brought a beautiful fall to West Michigan and I managed bump into it one October morning. Pentax K5 and DA 16-45 f 4 zoom: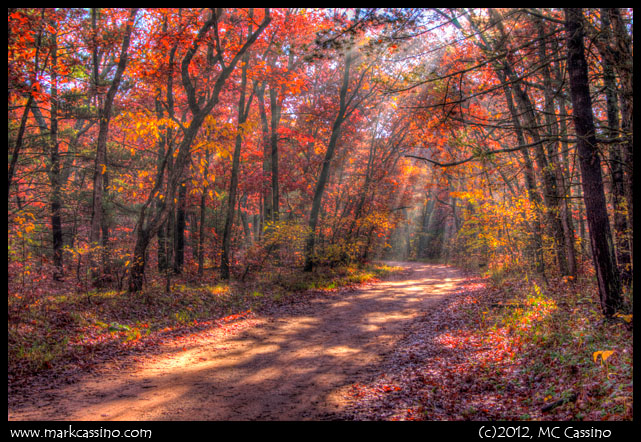 Baker's Dozen: The Shady SpotTaken in 2010 and worked on since then, I finally made a photo from this exposure that I like. I could say that I really like it. Pentax LX, fa 20-35mm F4 AL lens, Rollie 400 IR film, Hoya R72 filter.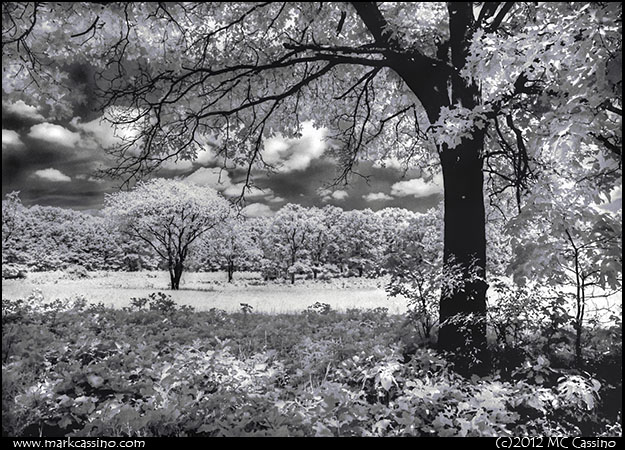 Not shooting much or posting much right now… but I did get a chance to catch a little fall color over the last few weeks (months). Here are a handful of autumn shots.
A couple from early in the season, taken on a gloomy day in the Yankee Springs State Recreation Area: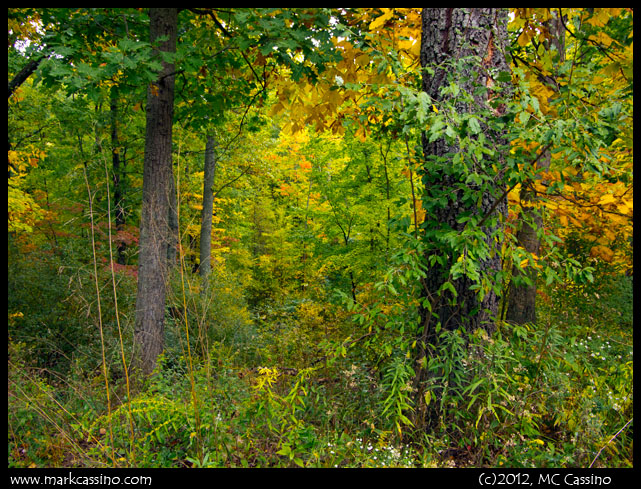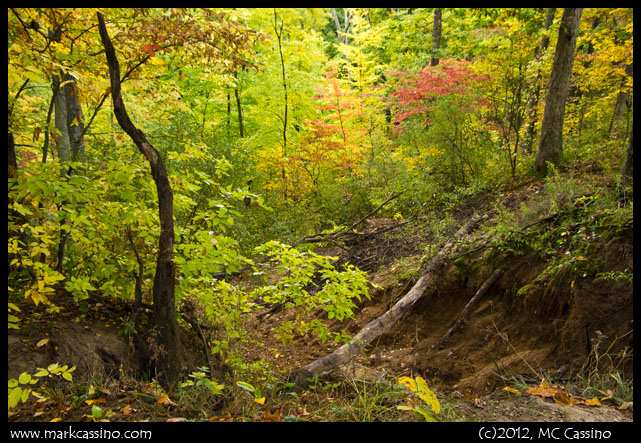 I managed to spend one really beautiful October morning in the Allegan Forest, enjoying the luminous fall colors in the woods. A heavy gale with high winds rolld through the area a few days later and knocked most of the leaves off the trees. But for a shot while, the woods were gorgeous: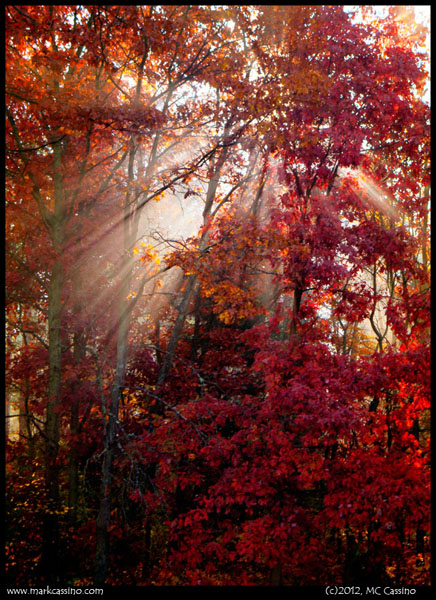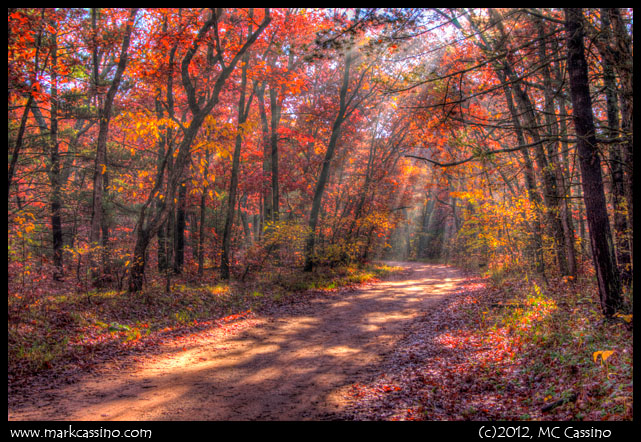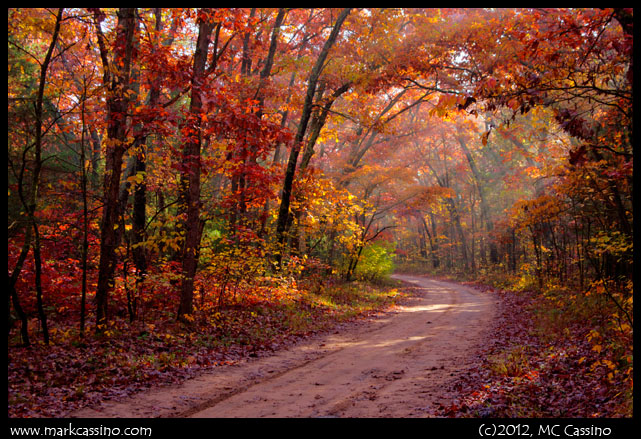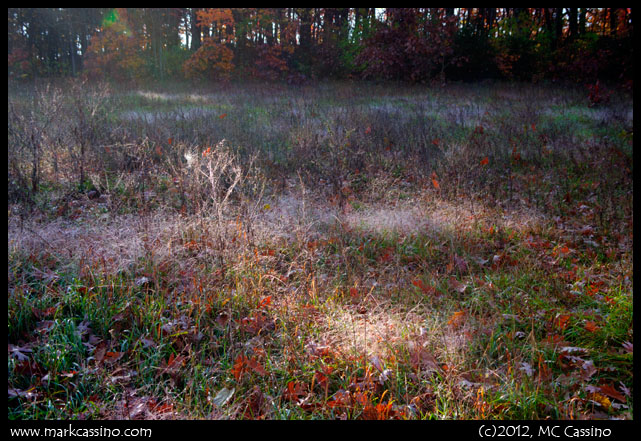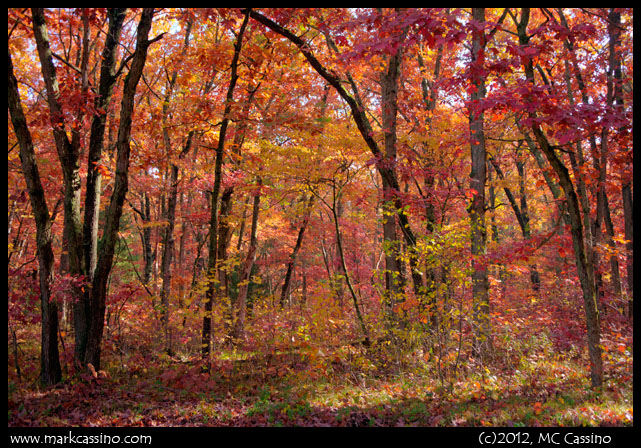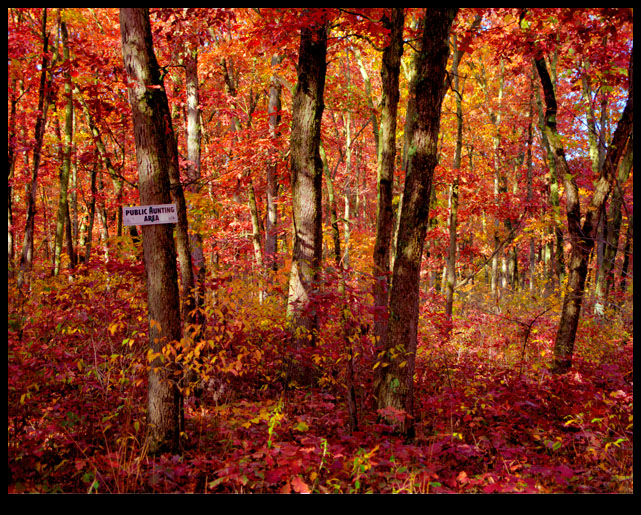 And lastly, a motion blurred abstract: