Category: "Midwestern Landscapes"
This winter has been mild here, but with one dark gloomy day after another. None were darker than the winter solstice, which was heavily overcast. I visited some remote coners in the Allegan forest, trod over fields where the berry vines seemed to reach up and snag my boots; and skittered around the edges of the most impenetrable corners of the forest. I sought something that did not want to be found, that bristled, threw up obstacles and pinched the trees together to make a barrier- "go away leave me alone."
 I brought a film camera and a couple of rolls of Tri-X, pushed to 1600 to compensate for the gloom...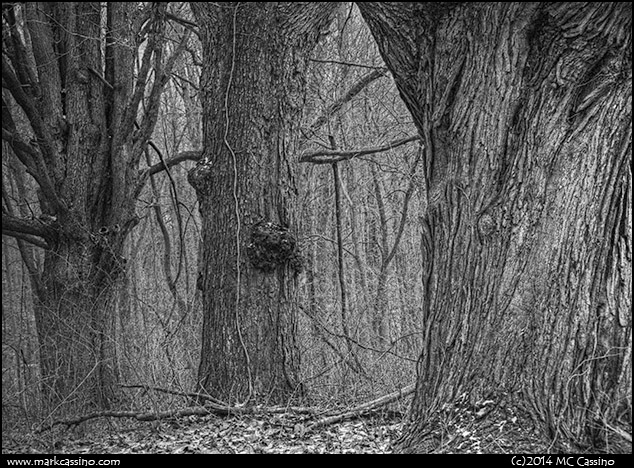 Click on the image for a larger file.
Pentax Mz-S, FA 28-105 f4-5.6, Tri-X @ 1600, HC110 dil B.
Back in 2011 I was wandering through a nearby state park and ventured into an abandoned farm silo, a short distance off the trail. It is a place I have visited periodically over the years. This is taken inside the silo - click for a larger image: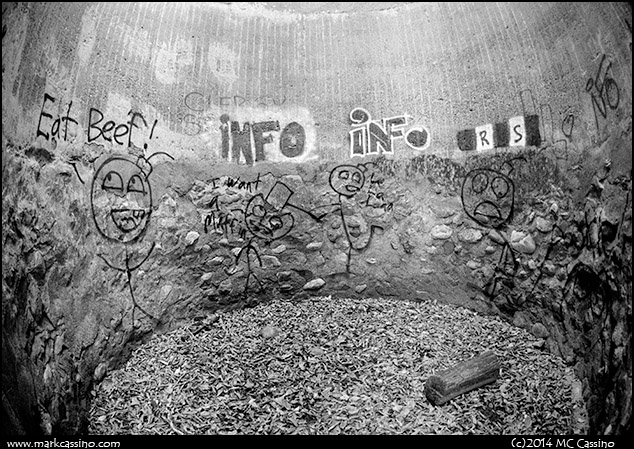 Here's the silo in setting: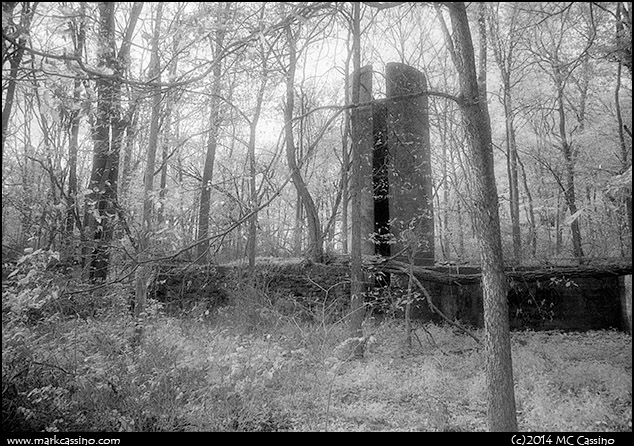 Pentax Mz-S, SMC F 17-28 fisheye zoom, and Neopan 400 pushed to 1600 in HC110 DIL H.
This scene was so stunning I did a U turn and pulled over to take out the camera. It was a bit past dawn but the early morning sun filtering through the autumn foliage was pretty remarkable - be sure to click on the image to see a larger view: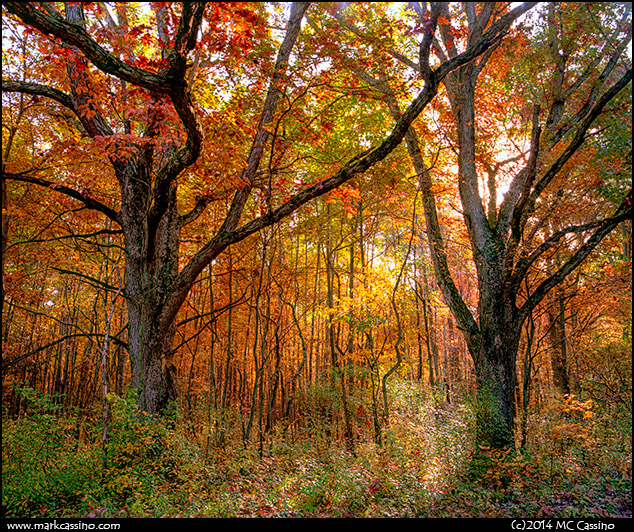 Pentax 6x7, SMC 67 55mm f4, Portra 160. Shot on October 17, 2014.
Earlier this week… Under overcast skies I tramped into the Allegan Forest. The naturally dark overcast day felt all the more heavy deep in the woods, with the tall oaks still holding their leaves and casting shadow even in the dim light. The small poplar saplings, just starting to turn yellow, caught my eye. Here's one: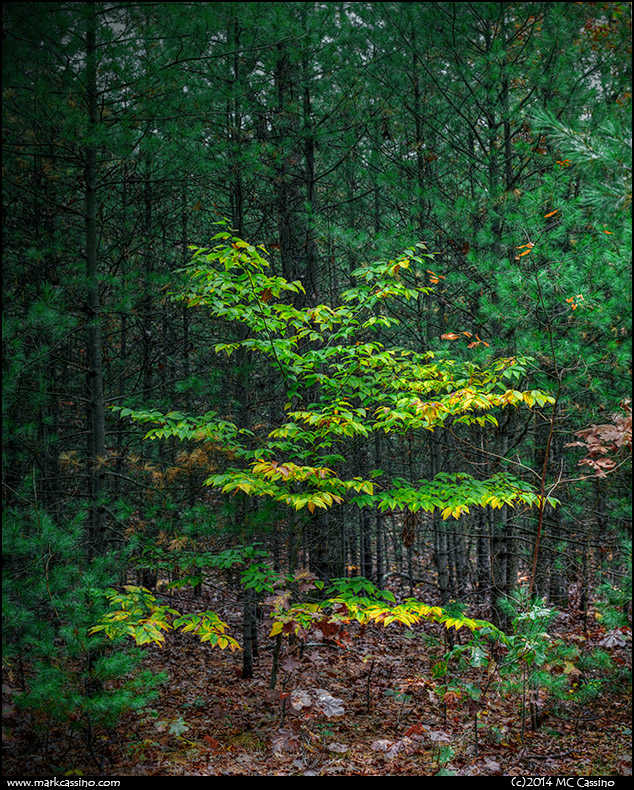 Click on the image for a much larger file.
Pentax 6x7, Takumar 105mm f2.4, Portra 160. A couple seconds of exposure.