Category: "Midwestern Landscapes"
Been a while since I posted a Holga shot - so here goes. A few weeks ago I wandered through a clearing in the Allegan Forest, but saw nothing except for grasshoppers and flies. No dragonflies, butterflies, snakes, toads or other interesting subjects. I had a Holga with me and took this shot looking back into the scrappy dense woods that look all the more dark when you are standing in bright light. Click on the image below for a larger file.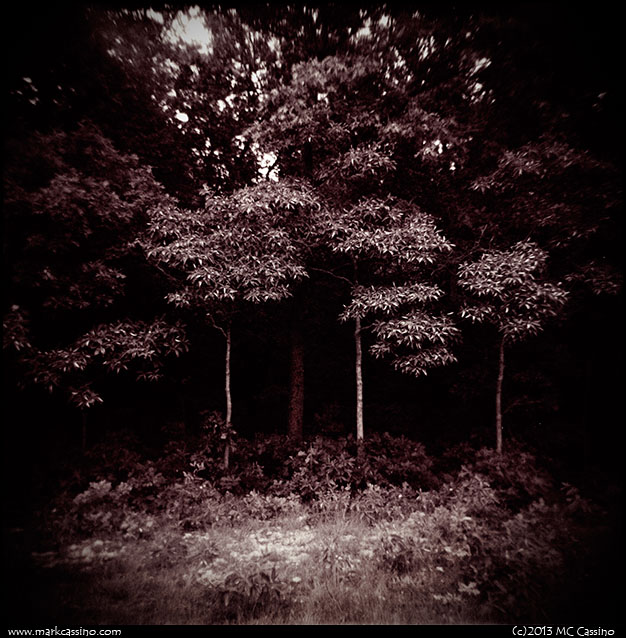 Folks on the PDML have been posting their 12 best shots of 2012 lately… I'm a little late and can't say that these are my best shots, but they are my favorites for the year. To make it a baker's dozen I added an older shot that I finally worked on enough to be happy with in 2012. So here are my 12 for 12 (click on images for a larger file): Snow Crystal (January, 2012):It barely snowed at all here in SW Michigan in 2012, but I managed one nice crystal shot in early January: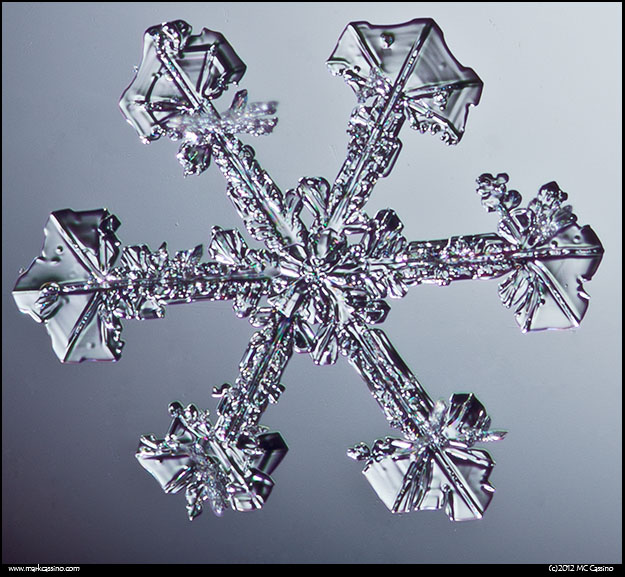 Spring Colors (March, 2012):Why wait for fall for foliage colors? Spring tree blossoms and buds captured on color film wiht the Pentax 6x7: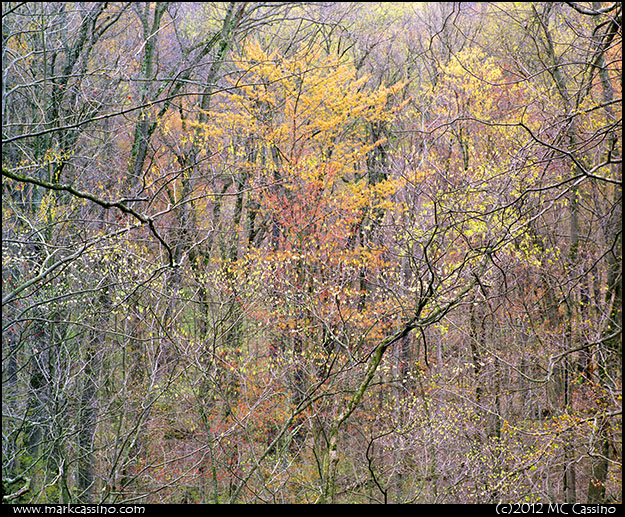 Around the House (April, 2012):My boy Jazz - psycho cat Qu'est-ce que c'est? Made with a Pentax LX and Kiron 105mm f2.8 macro lens on Fuji Neopan 400, rated at 400. Developed in D76 1+1.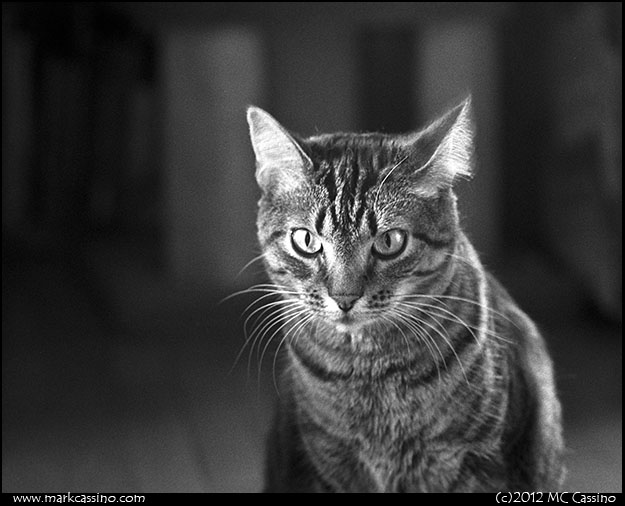 Jumping Spider (May, 2012):Pentax K5 and A* 200mm macro: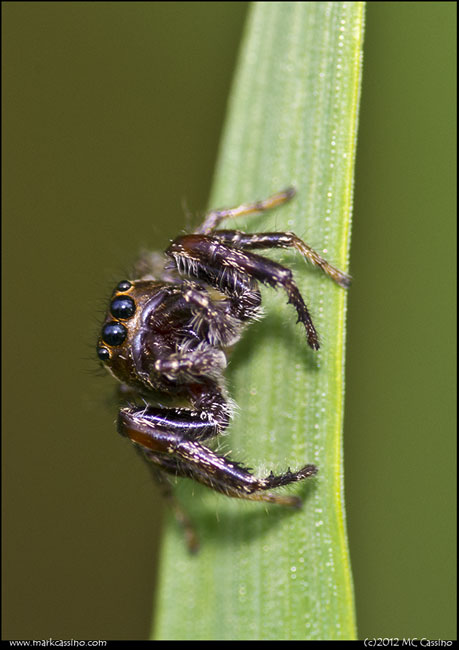 Ebony Jewelwing (May 2012):A common but elusive damselfly. Pentax K5 and A* 200mm macro: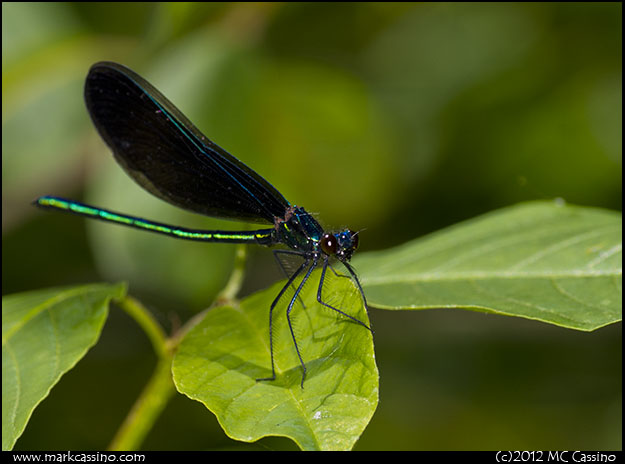 The Jewelbox, St. Louis, Missouri (June, 2012):Sort of a street photo. Infrared converted Pentax K10d: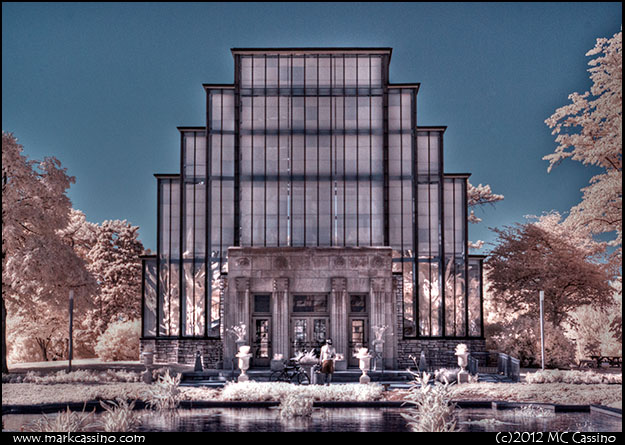 Gateway Arch in Infrared (June, 2012):Speaking of St. Louis… note the troop of Boy Scouts in the lower left corner, best seen in the larger file.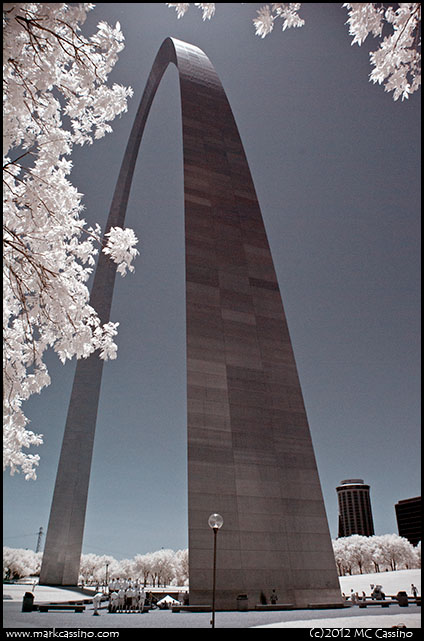 Visitation #1… (April, 2012) If these photos were music they would be pop songs…. nothing wrong with that but sometimes you want to really rock out. So I started the Visitation Project in the spring of 2012. Pentax LX, Kiron 100mm macro, Neopan SS pushed to 200 and souped in D76 1+1:
Dashing Blue Dasher (August, 2012):Ever a favorite Dragonfly - the drought this year really hit the mid and late summer species, so the Blue Dashers hung around for a long time.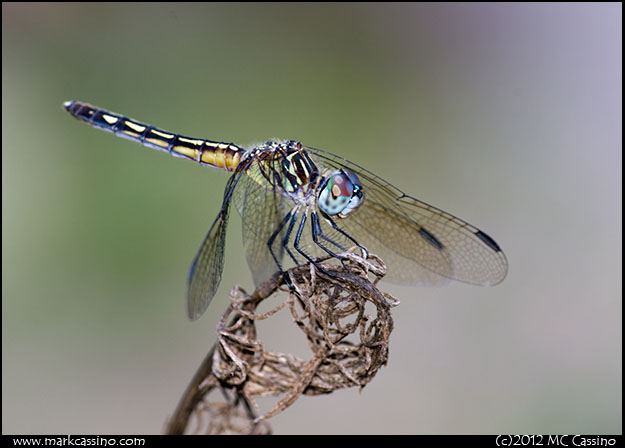 Finches and Thistle (August, 2012):I let a few bull thistles grow in my wildflower garden and the goldfinches loved them. Here's one munching on the seeds. Pentax K5, A*400 f 2.8, SMC 1.7x AF converter: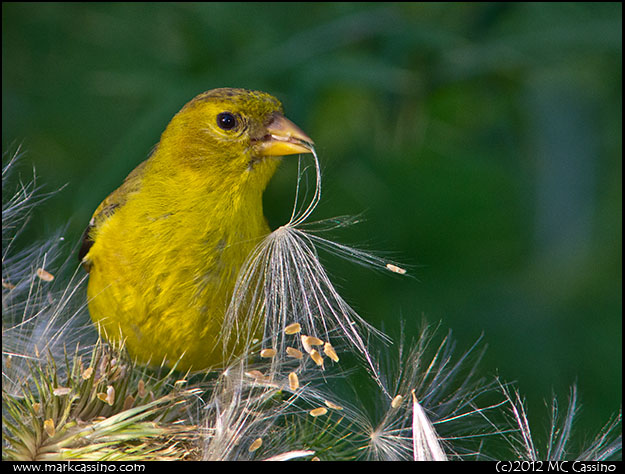 Pastoral Scene (September, 2012):I traveled to central Indiana a lot in the last few months of the year and bought a Pentax Q kit in late August to take on the road with me. Marvelous camera - a shot from my tavels: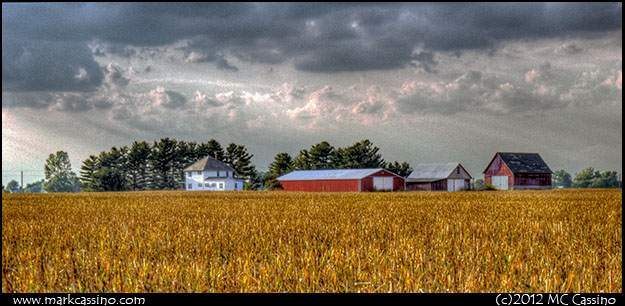 Autumn Colors (October, 2012):2012 brought a beautiful fall to West Michigan and I managed bump into it one October morning. Pentax K5 and DA 16-45 f 4 zoom: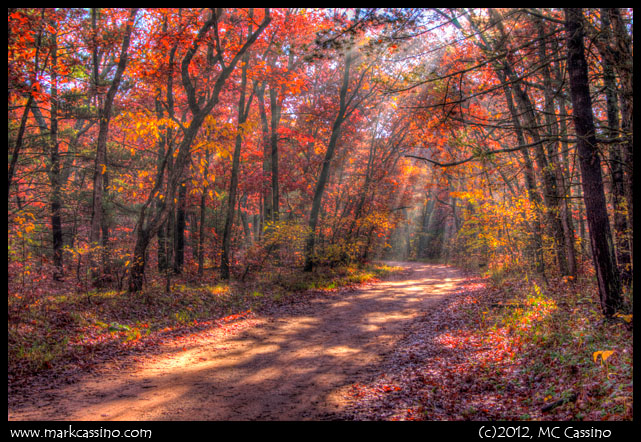 Baker's Dozen: The Shady SpotTaken in 2010 and worked on since then, I finally made a photo from this exposure that I like. I could say that I really like it. Pentax LX, fa 20-35mm F4 AL lens, Rollie 400 IR film, Hoya R72 filter.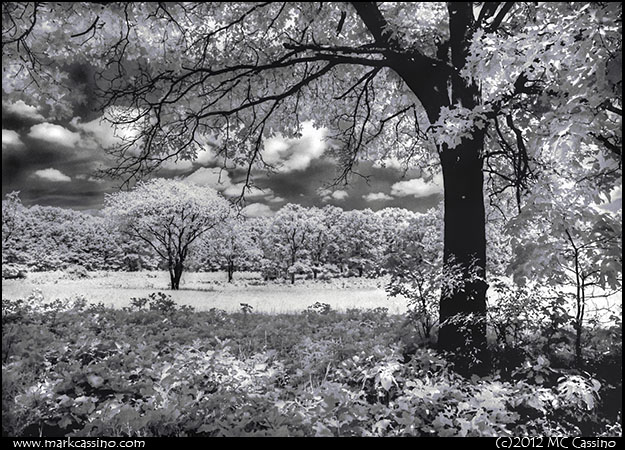 Not shooting much or posting much right now… but I did get a chance to catch a little fall color over the last few weeks (months). Here are a handful of autumn shots.
A couple from early in the season, taken on a gloomy day in the Yankee Springs State Recreation Area: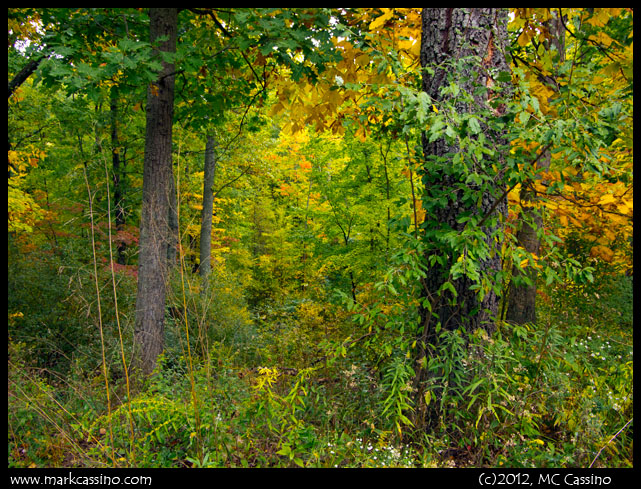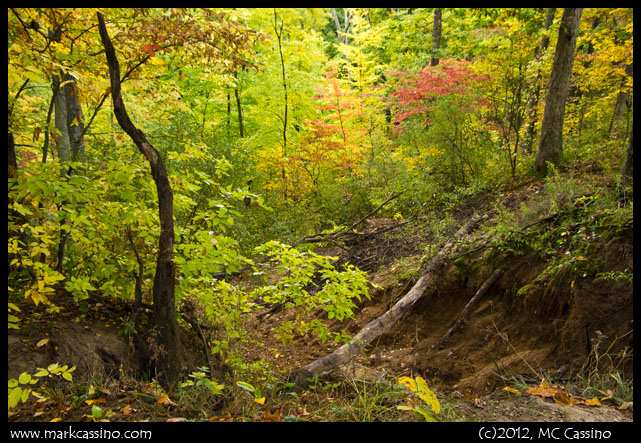 I managed to spend one really beautiful October morning in the Allegan Forest, enjoying the luminous fall colors in the woods. A heavy gale with high winds rolld through the area a few days later and knocked most of the leaves off the trees. But for a shot while, the woods were gorgeous: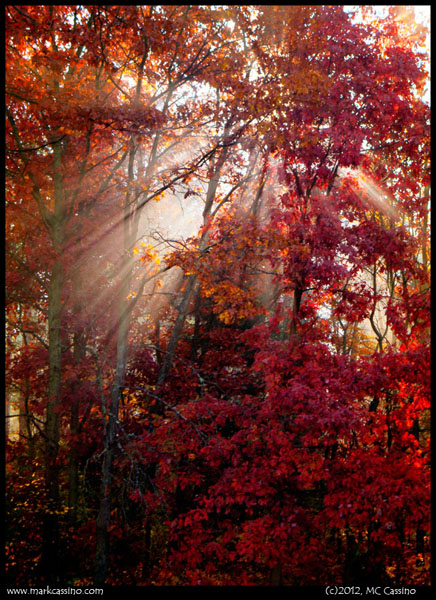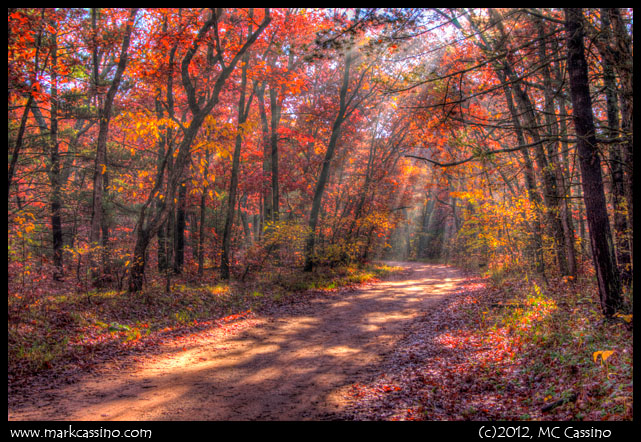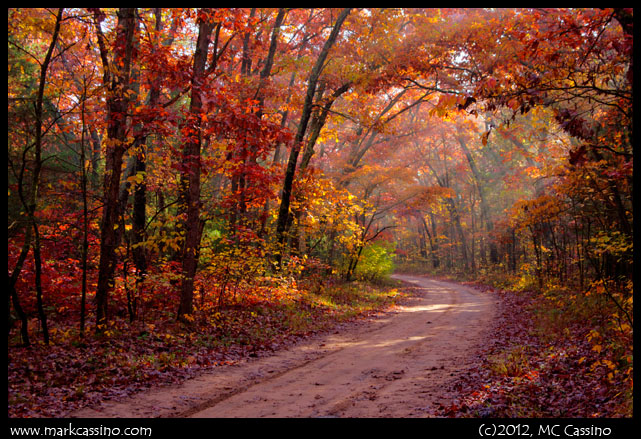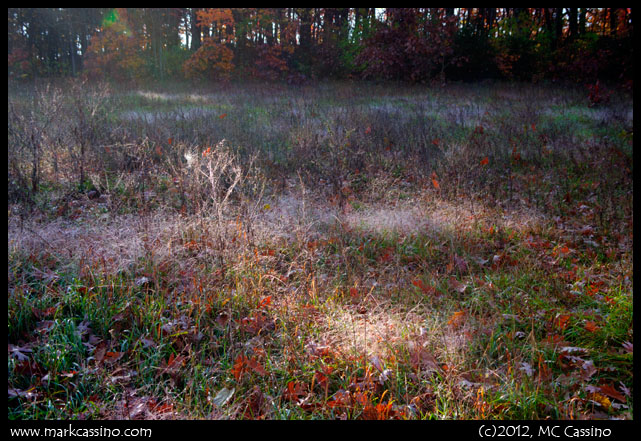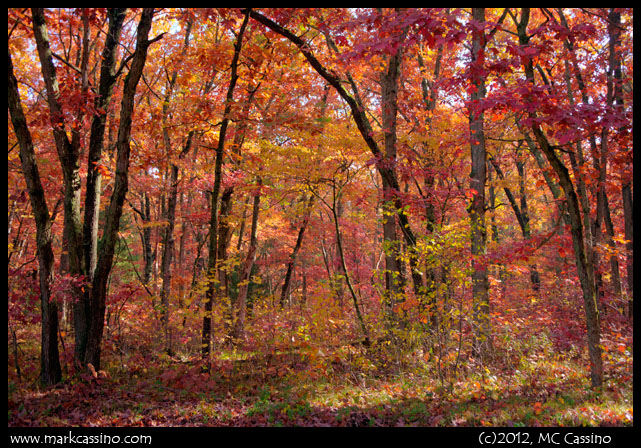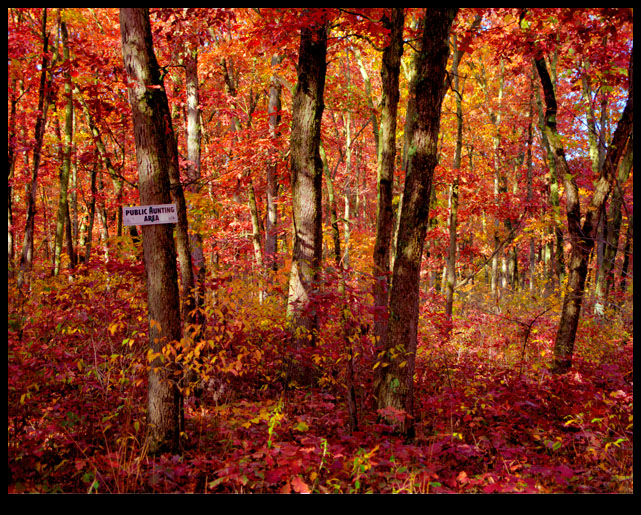 And lastly, a motion blurred abstract: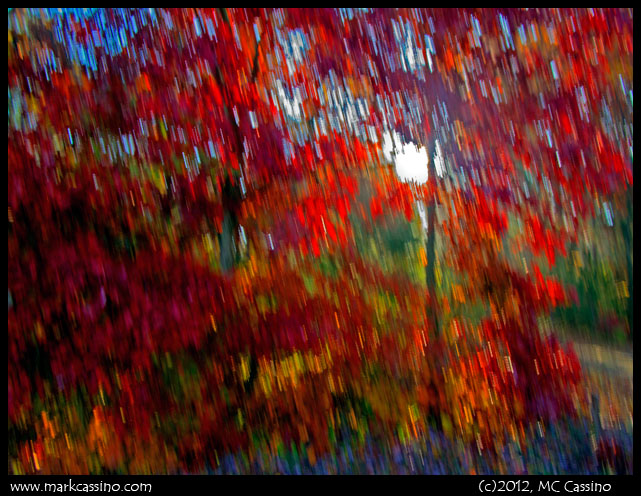 April 29th was World Wide Pinhole Photography Day - a great event that keeps me shooting iwth a pinhole camera (if only one day per year.) This year I took to the field with the Peinhol Body Cap for the Pentax 6x7 and with my trusty converted Kinoflex TLR. It has taken some time to scan all of the film, and I can't say that I am really thrilled with anything, but what the heck, it's relaxing to take exposures that are measured by the seconds as opposed to hundredths of a second…
So - here is a shot with the Pentax 6x7 and Pinhole body cap. This is labeled as an f244 pinhole. I was captivated by the fading dogwoods at the edges of forest clearings, so that is the subject of many of these shots (click on any shot for a larger file):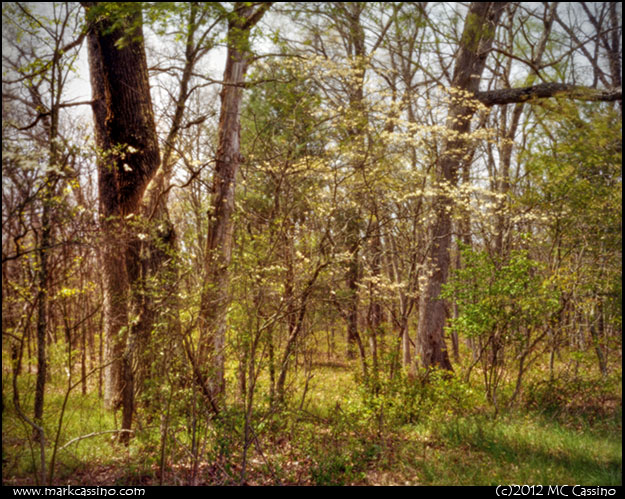 And here is a dogwood shot with the Kinoflex: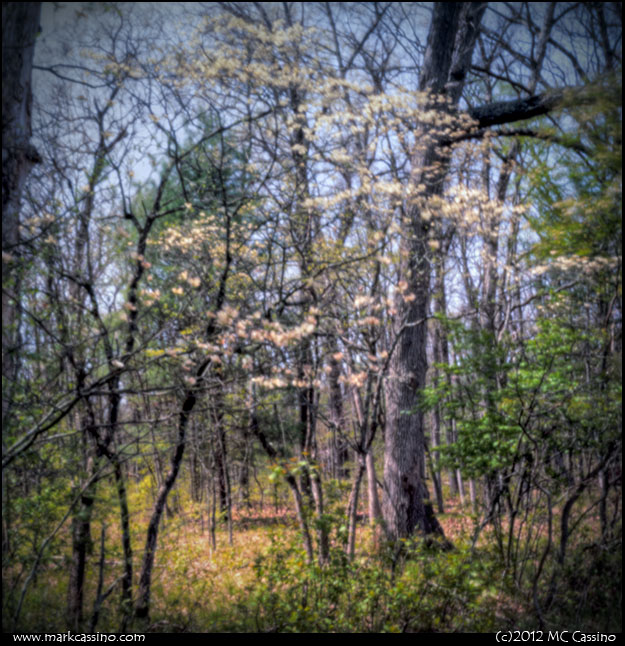 The Pentax body cap is (I think) a laser cut pinhole. The Kinoflex was drilled, and even to the unaided eye irregularities in the roundness of the pinhole can be seen. From imperical tess with exposures, I reckon the Kinoflex to be around f180.
Finally - a few small trees in a clearing. At this point I got distracted by a snake, and stopped with the pinholes and started shooting macros: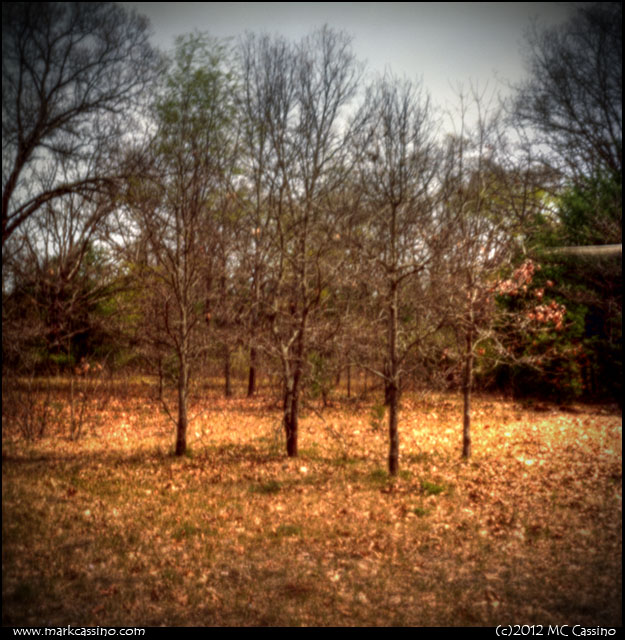 More images will be in the Photoblog as I process them.