More 2010 Snow Crystal Photos
We had a really good snow one evening last week - and the result was almost 20 decent snowflake photographs - I'm still processing the raw files. Here's a sample: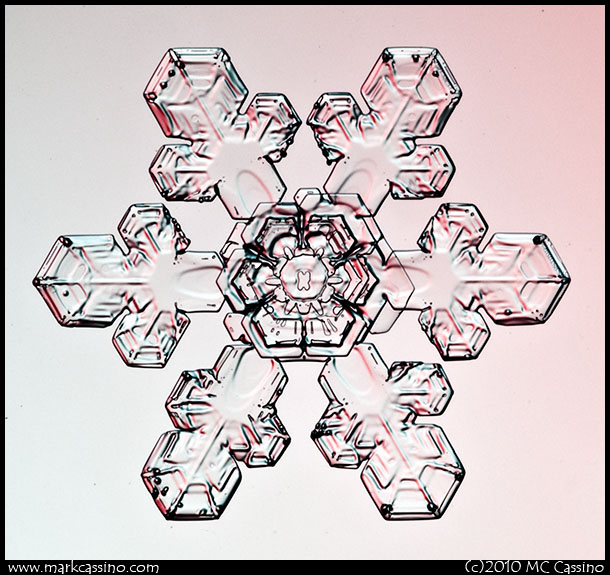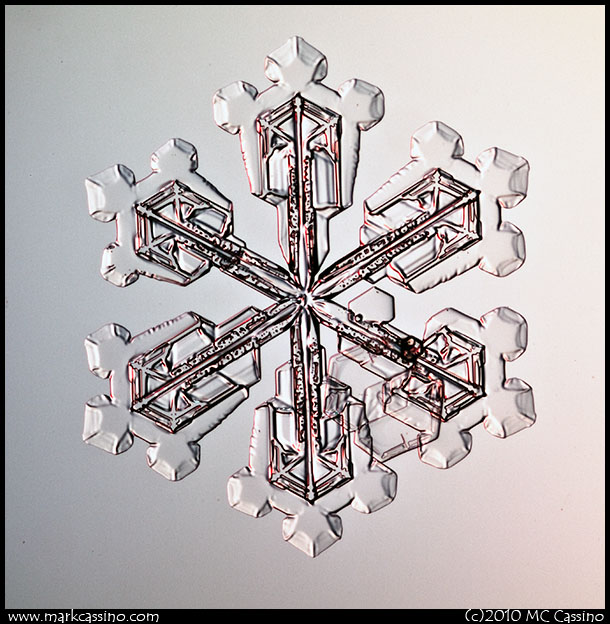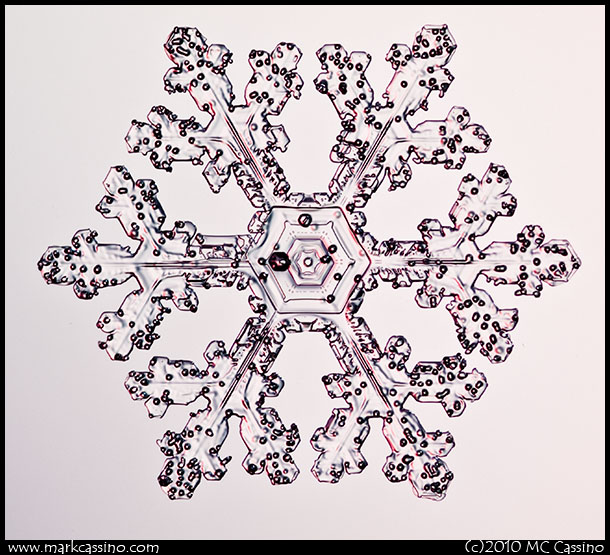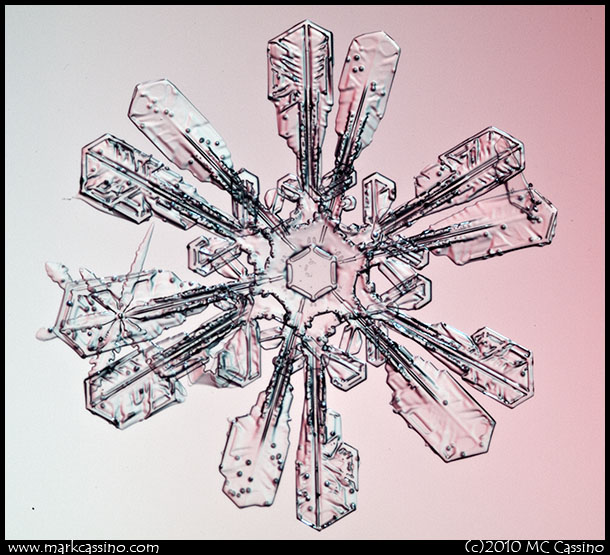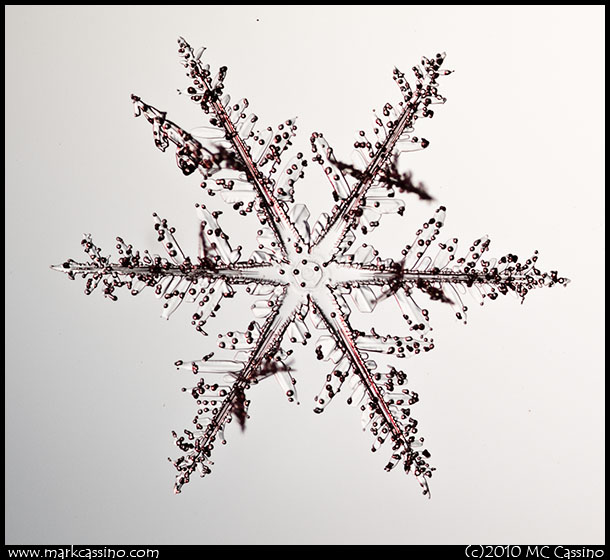 1 comment
Comment from:
Mike Kucinich
[Visitor]
Beautiful work, Mark.
Breathtakingly beautiful images revealing the intricate designs within snowflakes.