Back to an old project… A few years ago I experimented with B&W film exposures of sunlight in the woods, usually in the middle of the day and by definition in full sunlight. The project had mixed results but I feel a call to get back to it and to try to capture what I see and feel at those times. A couple of weeks ago I took another run at it and took a few rolls of 35mm B&W film in lush green foliage using an #11 (XI) green filter. Films is so slow - developing, scanning, printing to a digital file… I have more to go but here is a promising photo: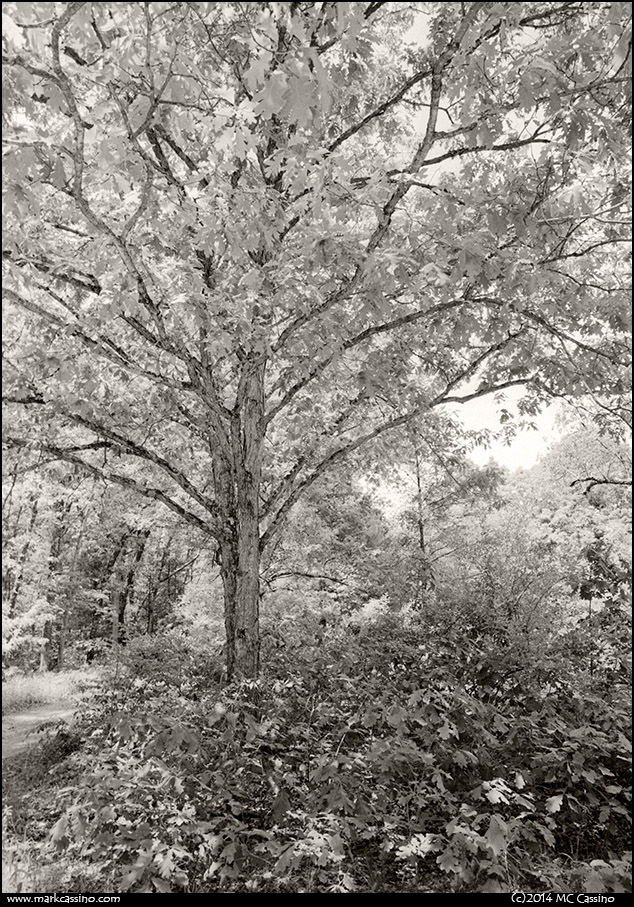 Pentax Mz-S, FA 20-35 f4, TMax 100 (expired 2010) stand processed in Rodinal 1:100 for 1 hour.
This entry was posted by
mcc
and is filed under
Landscape Photography
,
Pictures Of Trees
,
Midwestern Landscapes
,
Allegan State Game Area
,
Allegan Forest
.