It's autumn, and time to lay in firewood for the upcoming winter months. I found this spider in my wood pile as I rotated out the remnants of last year's firewood and began stacking a newly delivered load. My best guess on identification is that this is a ground spider, family Gnaphosidae.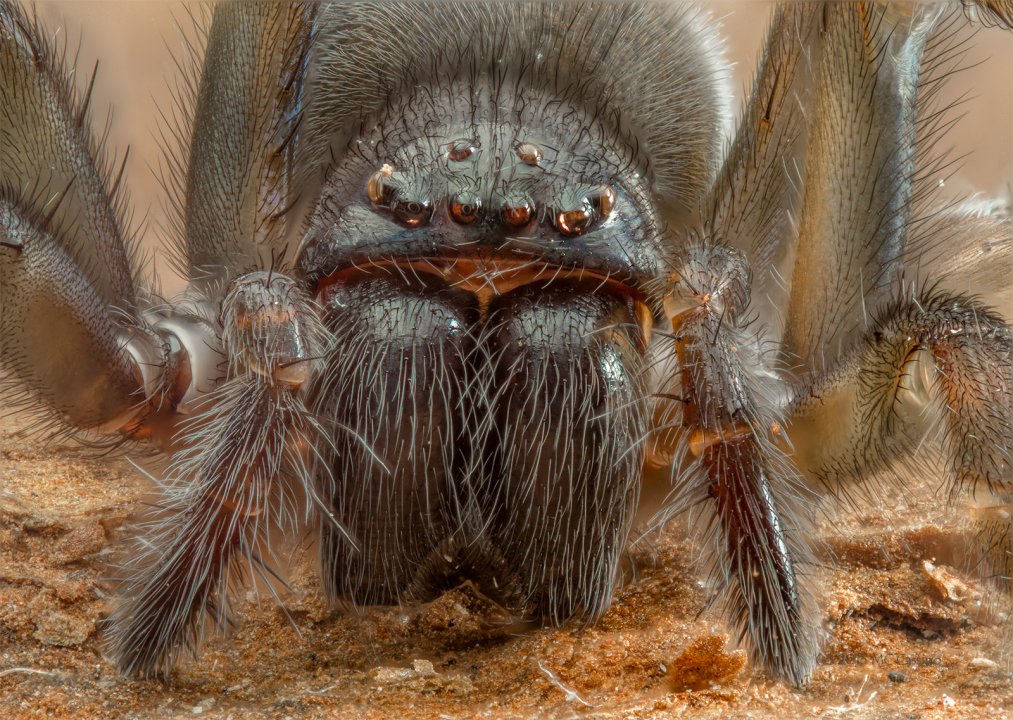 Since it was nestled on a piece of firewood I positioned in on a wood chip to simulate its natural environment. This portrait was made at approximately 3x lifesized and is 135 stacked images (two separate passes on the subject.)
A shaft of sunlight lands on a pine sapling. This was taken on Agfa APX 400 exposed at ISO 64 and pull processed in Rodinal to compress the tonal range. Pentax 6x7 and SMC Takumar 105mm f2.4 lens. Film was rated at ISO 64 assuming the the true sensitivity of APX 400 is more like ISO 250. Taken in Michigan's Allegan Forest.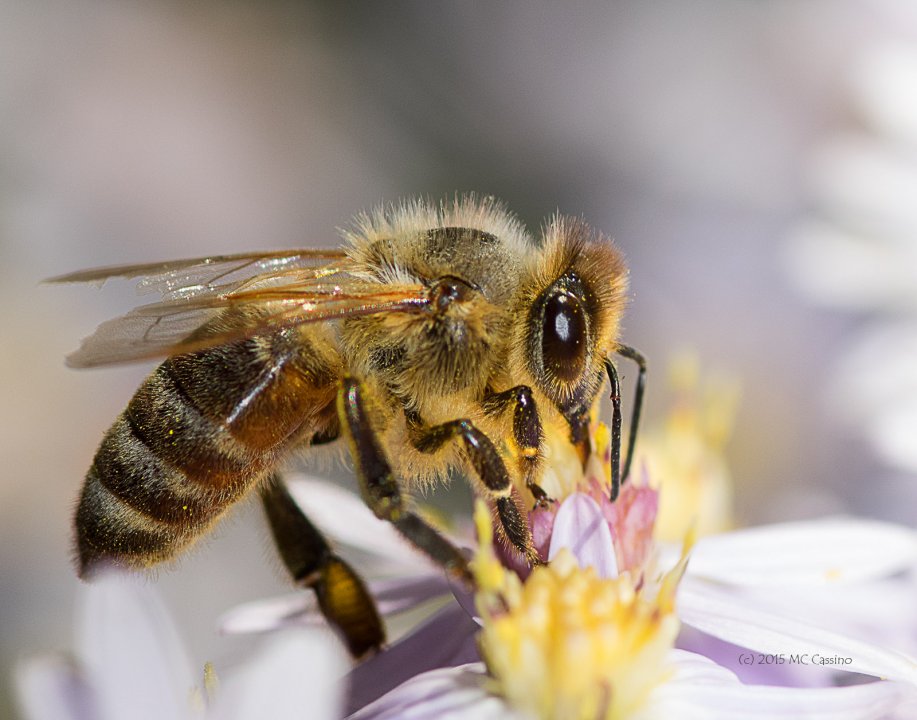 Over the past summer, European honey bees have been infrequent visitors to my little wildflower garden. I've been lamenting their decline and hoping for a return. But now that the wild autumn aster is in bloom, honey bees have suddenly appeared in droves. On a warm after the asters are swarming with literally hundreds of these bees, along with a good number of bumble bees and other native bees. Maybe an urban beekeeper has set up shop nearby? Who knows - but it is great to see them back!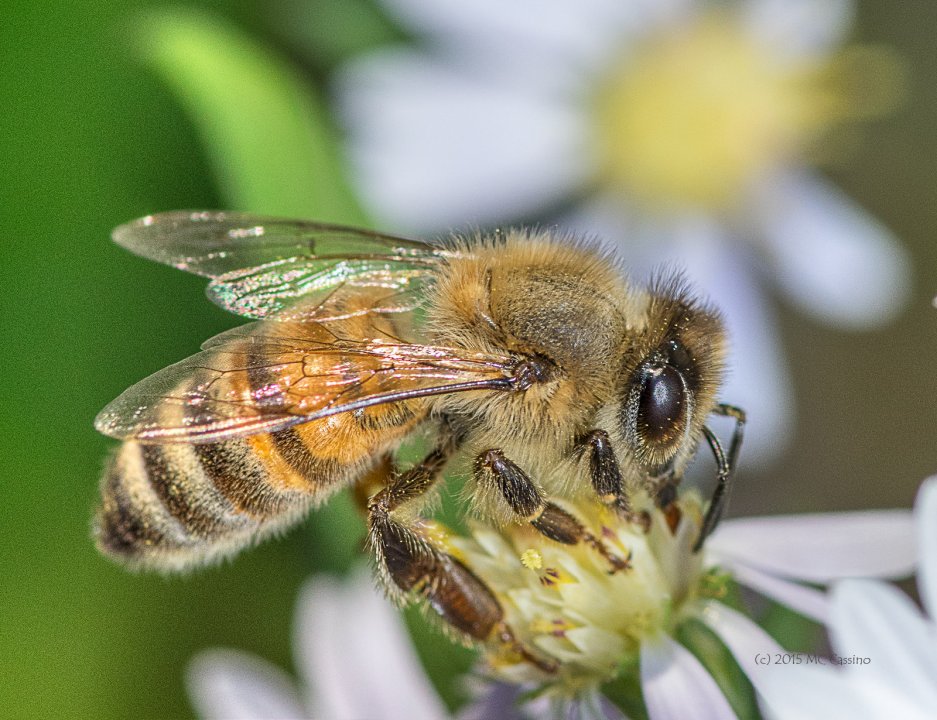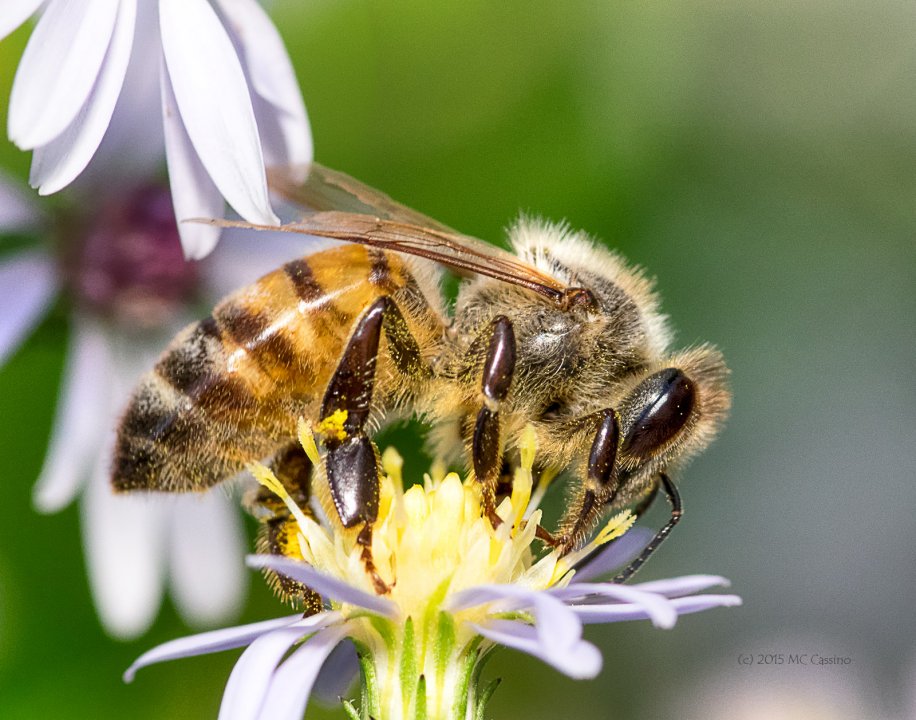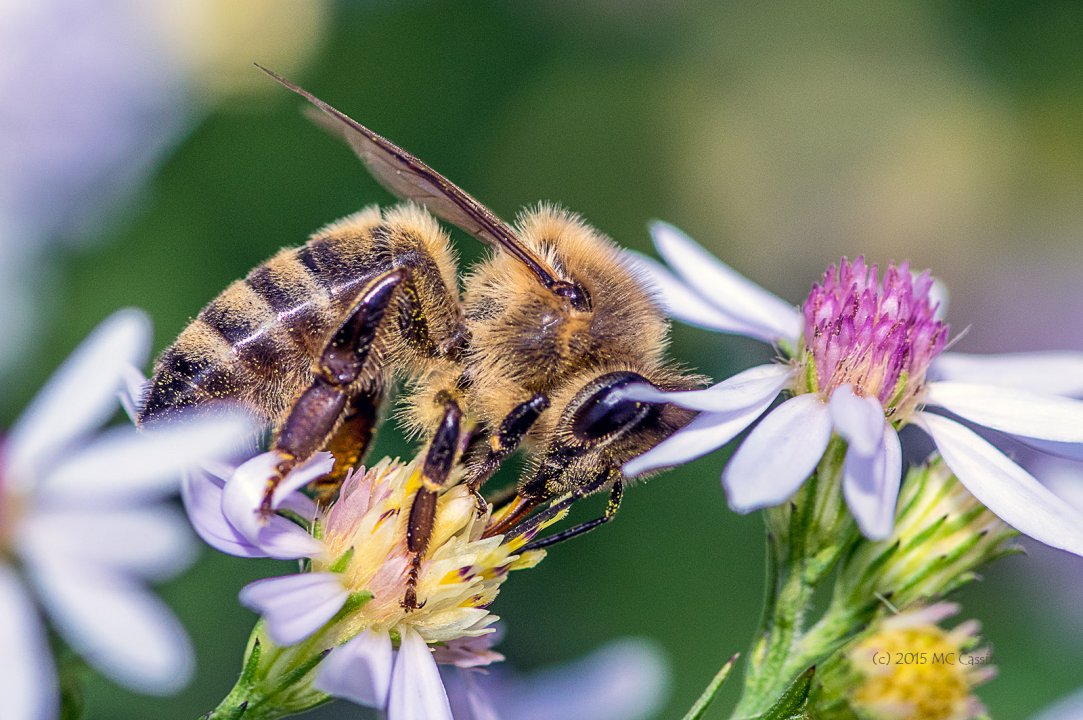 Since the autumn aster will be blooming well into October, I hope to have a few more photos of bees gathering nectar for the winter months.