I'm not sure why, but the DNR plants winter wheat in some of fields in the Allegan Forest, the game area where I do much of my outdoor photography. The game area was cobbled together from a lot of failed farms in the 1930's - farms that failed due to the very sandy soil that offers little support for crops. Here's a closeup of a the head of wheat stalk with a little spider on it. The wheat has grown fairly well this year, but is exceedingly thin in the sandy soil. The tan background is the rest of the wheat field.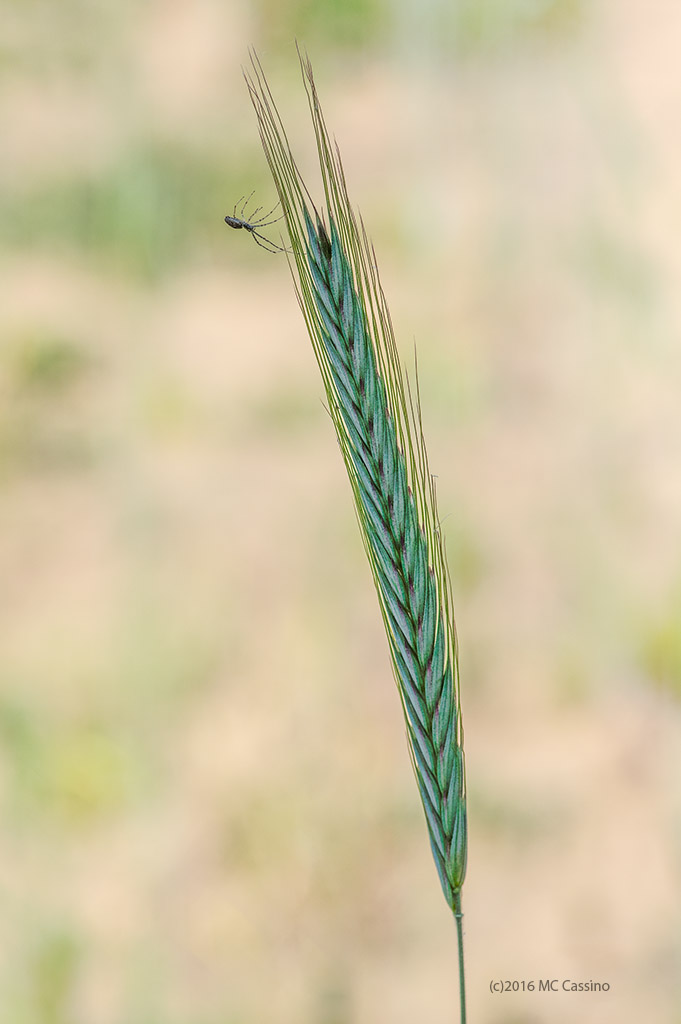 A few infrared photos from a quick trip to Chicago this weekend...
At the Chicago Cultural Center, a glimpse of Atelier Bow-Wow's Piranesi Circus installation: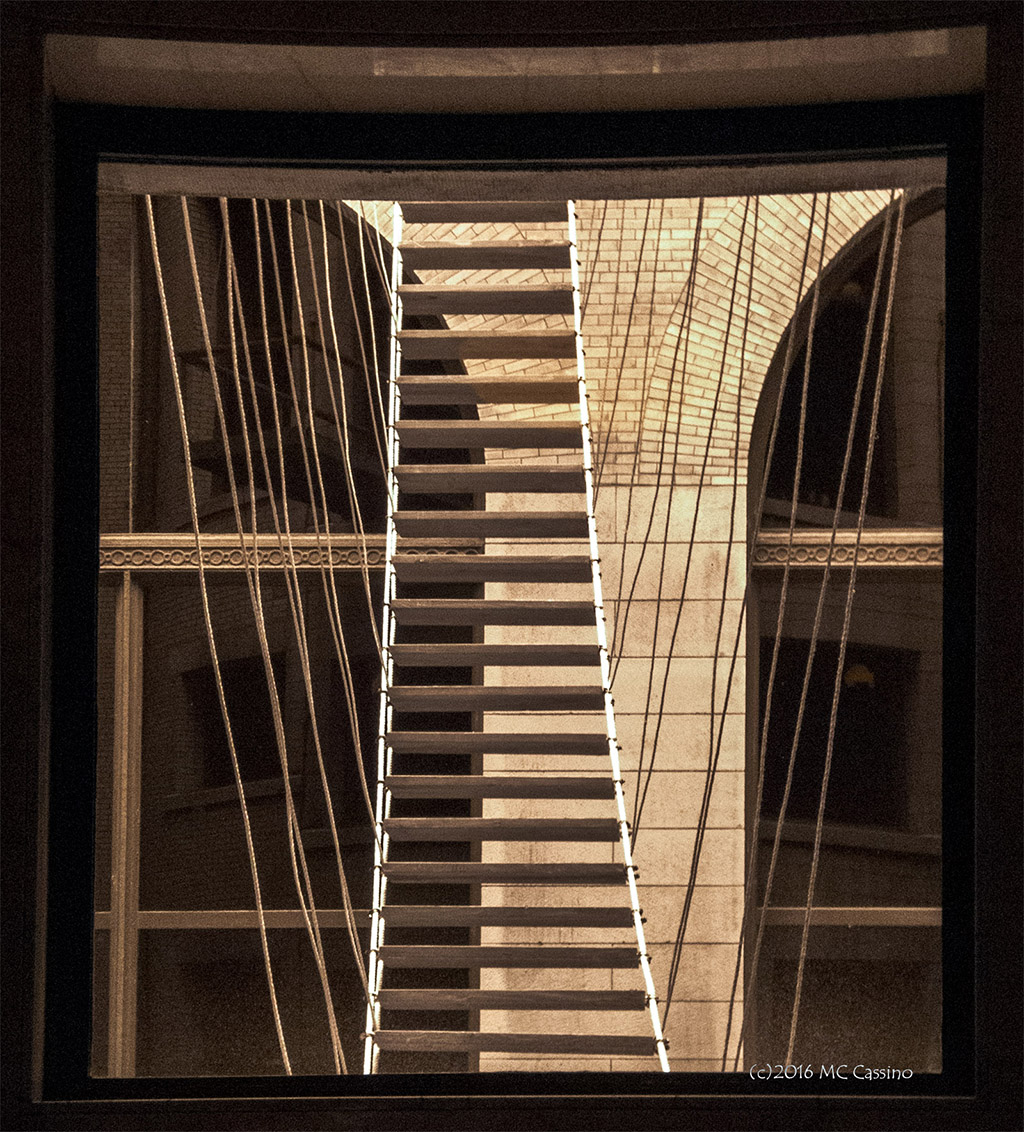 Prom photos in Millennium Park, taken through the second floor windows of the Cultural Center: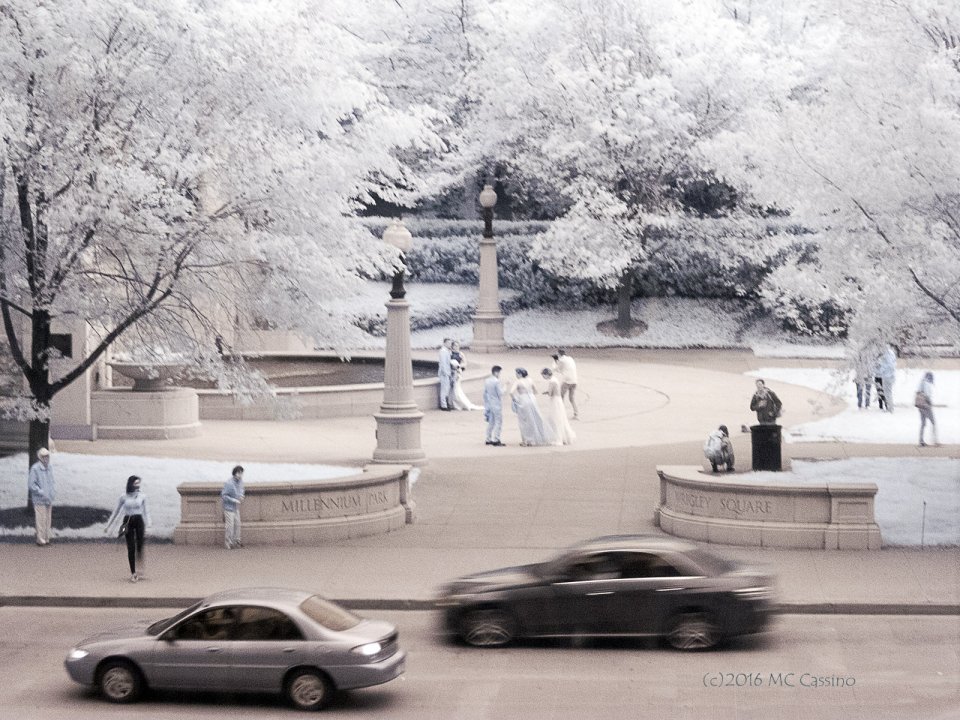 Trump Tower Chicago, a statue of George Washington in the foreground: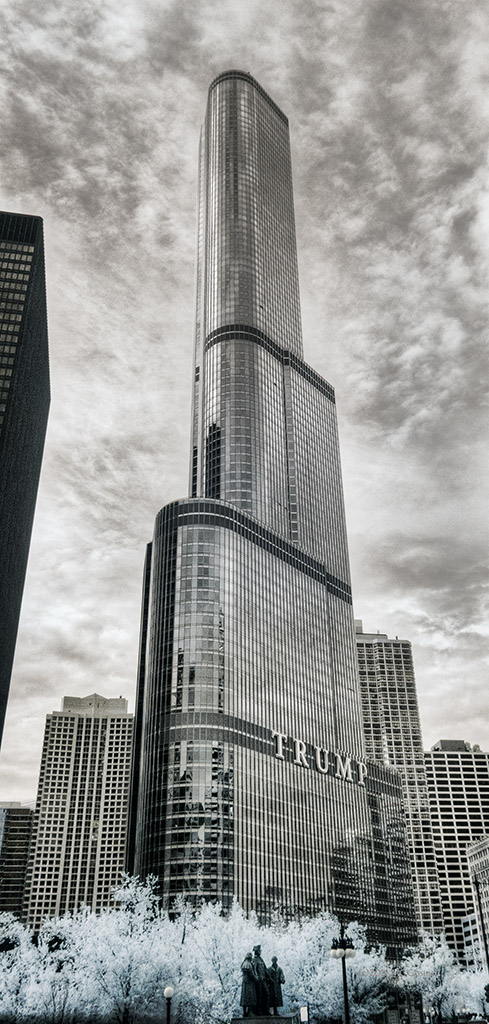 While in Chicago I caught the Aaron Siskind exhibit of abstract photography at the Art Institute, which is running through August 14th, 2016. Great collection of photos, definitely worth seeing.
Took a walk through the Dowagiac Woods this afternoon. The overcast sky made for some rich colors. Late in the season, the foliage of the forest floor was peaking as the spring ephemerals were fading... Here's a trillim surrounded by maple seedlings and other greens:
 I wanted to take some photos of birds so I pulled my car alongside my birdfeeders. I figured I'd hop in and use the car as a blind. After moving the car I grabbed my camera and 400mm lens to step outside, but my cat had already taken up watch on the roof of the car. I grabbed this snap of him with the birding setup - no doubt he's thinking "Hey, I'm watching the birds here! Quit scaring them away!"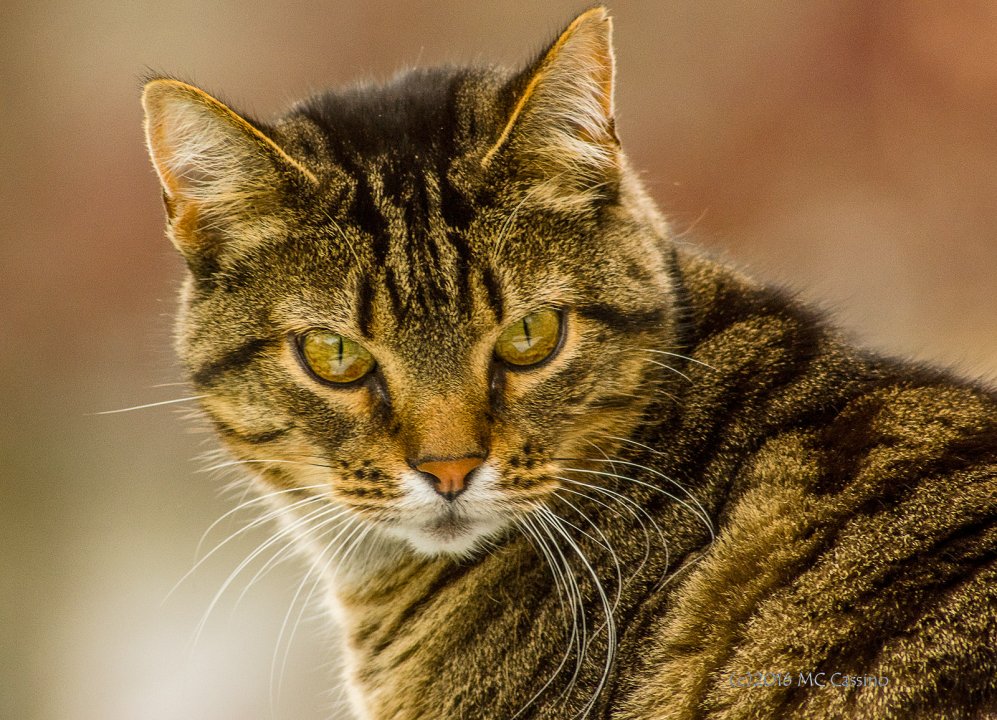 Pentax K-3 and Tokina ATX 400mm f5.6.
A digital infrared image of the Biggin Church Ruins near Moncks Corner, South Carolina:
Infrared converted Nikon P6000 point and shoot.