Here we are, in late August. Summer is ripening and beginning to turn. Can the Autumn Meadowhawks be far off?
Not at all – and they greeted me in the forest today, announcing the turn of the seasons as the days march along. Here is the first one I saw, posed elegantly on a thorny branch, showing off it's yellow legs: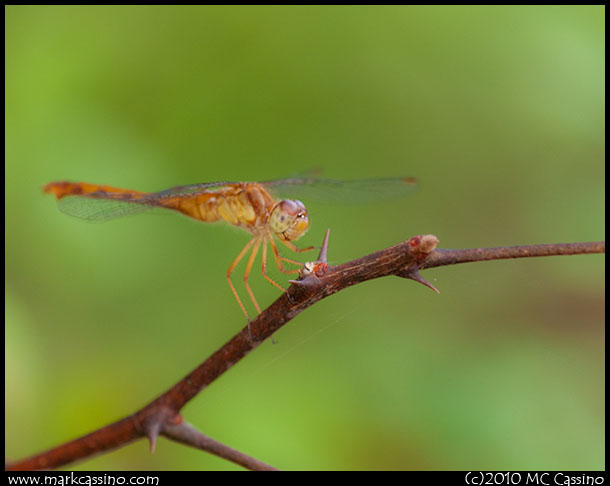 I think the old name for these dragonflies – Yellow Legged Meadowhawks – was more accurate than the new common name – Autumn Meadowhawk. I mean, autumn is over a month away and here they are. And their legs are yellow.
Here's the second one I saw today – on a dried seed head, quite appropriate: