Continuing with botanical studies... The tip of a small weedy maple. (I think its a maple - will know for sure in a month or so when leaves emerge.) 75 photos in 2 stacks.

I do a lot of my outdoor photography in the Allegan State Game Area. This is a 50,000 acre (200 SQ. KM) area set aside for hunting, fishing, tapping, logging, horseback riding, camping and other purposes. It is not exactly a wild area since most areas are consistently visited by people (the designated wildlife refuges being the main exception to this) but given the large area of undeveloped land with minimal resident humans, it is more wild than not. So maybe it should described as a feral place that shows off the undomesticated side of both the resident wildlife and also the transient human visitors.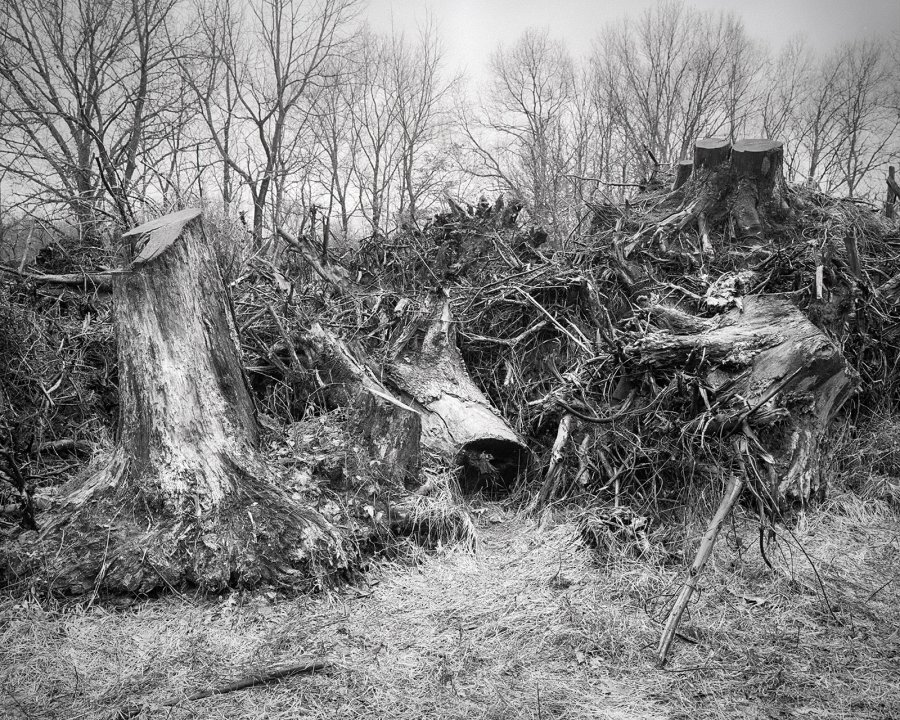 Whatever it is, the powers that be that attempt to manage the Allegan Forest try to set some boundaries and borders, mostly to keep motor vehicles out of the savannas, fields and woods. There are a lot of two tracks that pieces into the more wild areas of the forest and from time to time those who manage the forest put up gates or drop trees across the paths to keep people out. But gates, even those well anchored with concrete footings, can be pulled out of the sandy soil. And fallen trees can also be easily pulled aside. And so the ultimate barrier consists of multiple rows of large tree stumps, ripped out of the ground. And so - the subject of these photos.
Wood fungi. An unusually long and warm January thaw has many things waking up from their winter dormancy - including this wood fungi.
Twenty five stacked digital images.
Three of the photographs I submitted to the Carnegie Center for the Arts 2016 Regional Juried Arts Competition have been accepted by the jurors and will be featured in this year's exhibit.
Based out of Three Rivers, Michigan, the Carnegie Center sponsors this competition for artists living in Southwest Michigan and Northern Indiana. It's open to works in all media. As an annual event with several years of history, this show always brings out excellent work from the area. The three pieces I submitted to the exhibit are: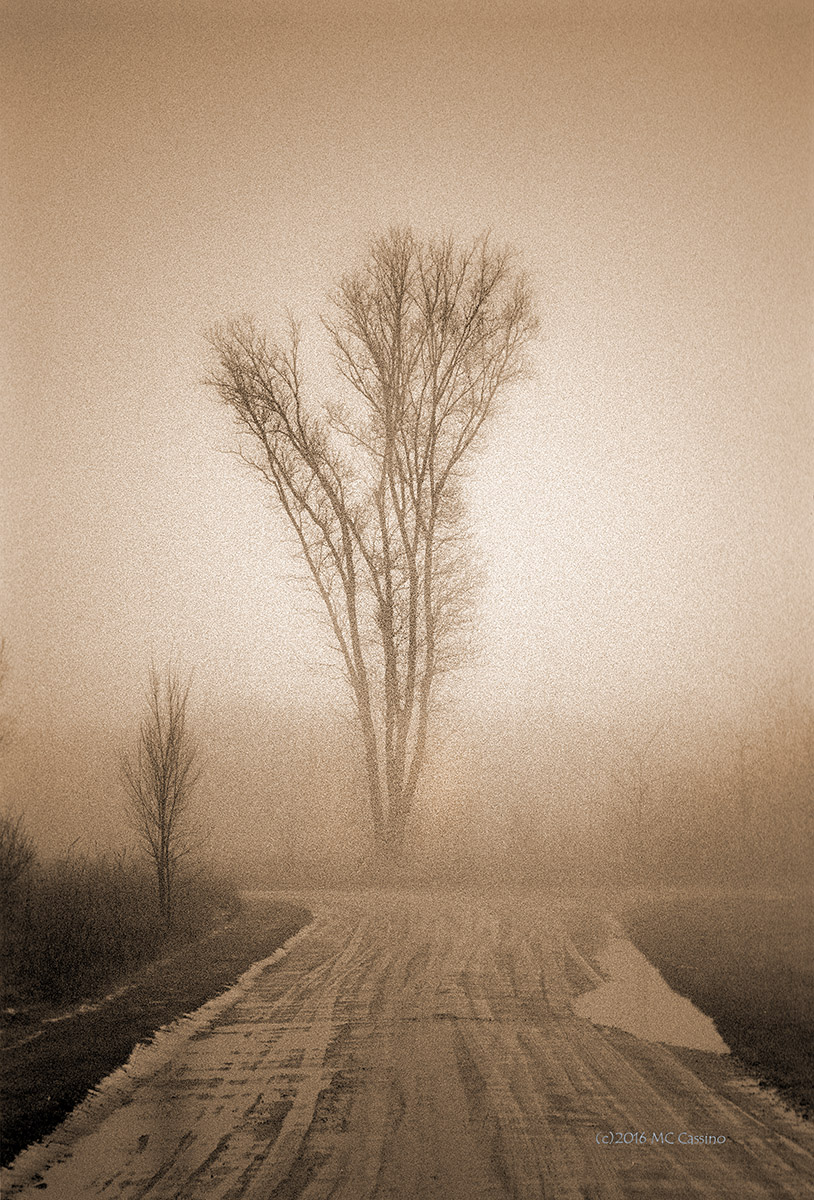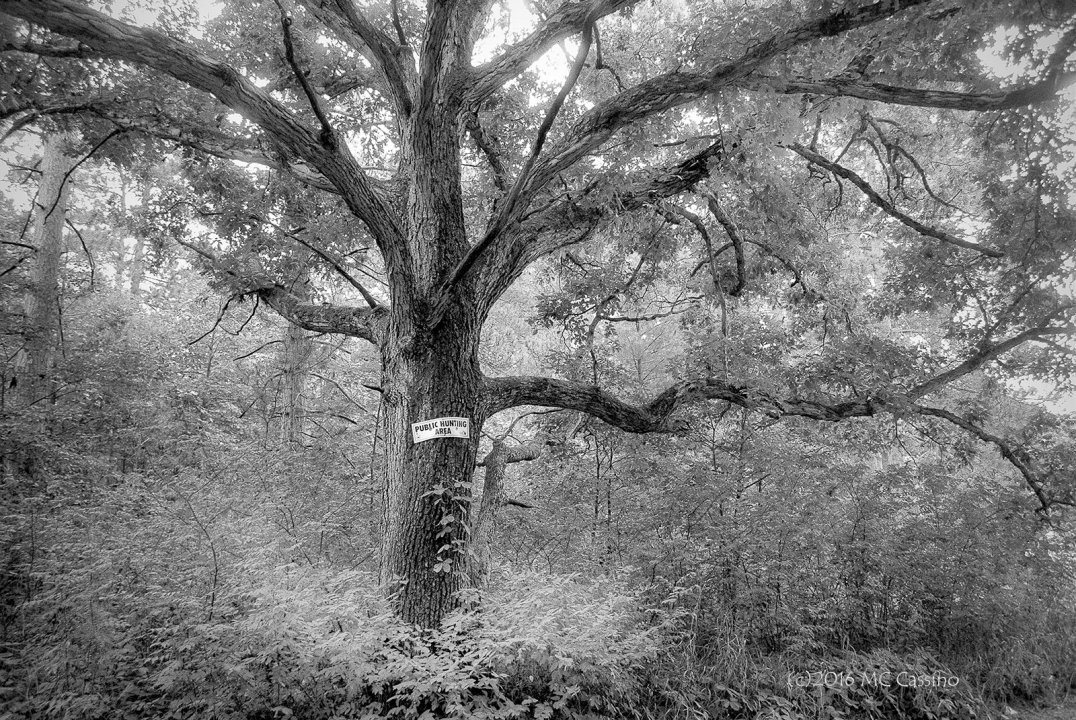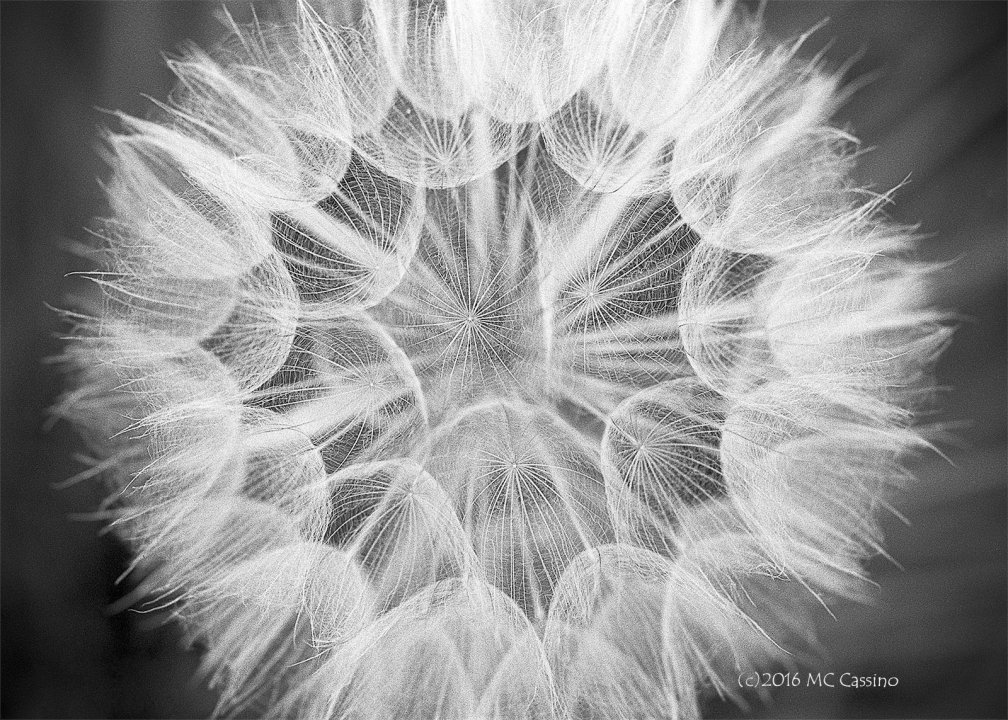 The exhibit opens with a reception this Sunday, January 22, 2017 and then runs through February 20. For more information, click here.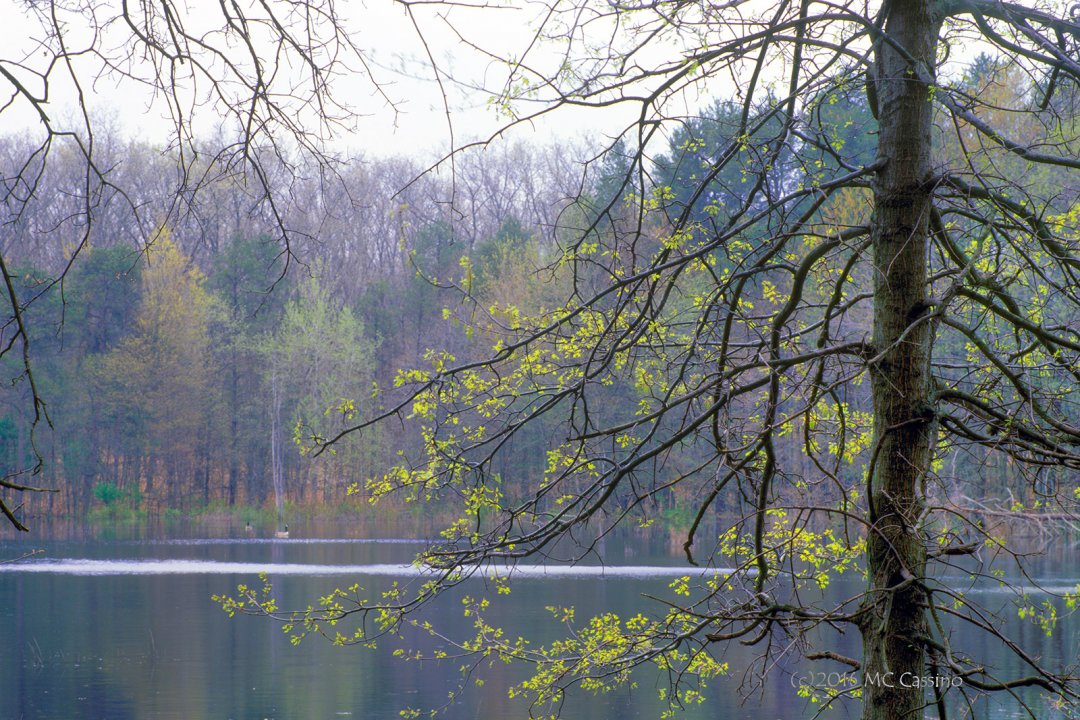 A few days ago I found three 120 format rolls of slide film still in the packaging from the lab, tucked onto a shelf in a closet. I think it dates back to the spring of 2014 (maybe 2013)... Well, scanning these early spring photos has been a fine activity for a dark December afternoon. In this photo I was attempting to capture the subtle colors of trees in early spring, when they are just starting to bud out and bloom. The spot is a familiar one on the shores of a small pond / marsh in the Allegan Forest. Over the years I have watched this place transform from a shallow pond, to a marsh full of tall grasses and then back to a pond, deeper than ever.
Made with a Pentax 6x7 camera, SMC Takumar 105 f2.4 and Kodak E100S.