Archives for: "October 2013"
Autumn just getting started, but one maple in my yard is always the first to turn, and it always turns a brilliant red. So this afternoon I grabbed the Pentax K-01 and D-FA 100mm macro to take some autumn snaps in my little yard. I only shot for an hour in the heavy overcast, drizzly day. Here's the results - click on any image for a larger view.
Leaf In Grass Stalks
This leaf caught in some decorative grass caught my eye and motivated me to get out and make some photos. The harvester (I grew up calling the Daddy Long Legs) was a bonus.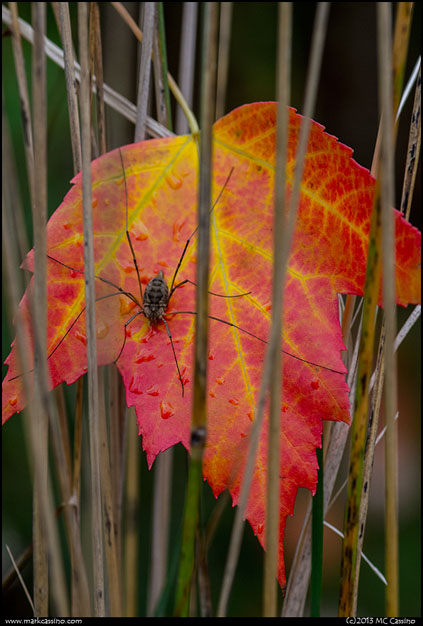 Leaf In Grass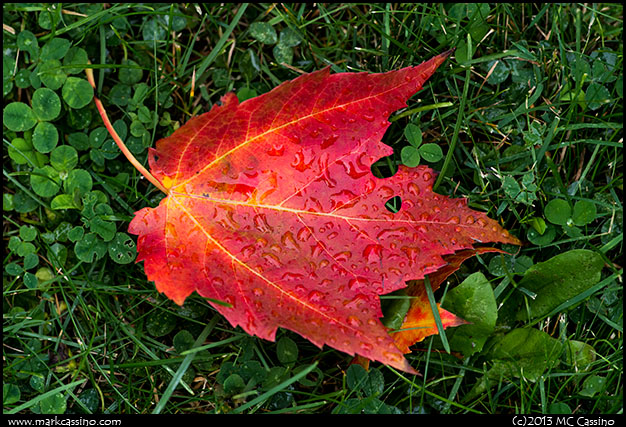 Raindrops on Autumn Leaves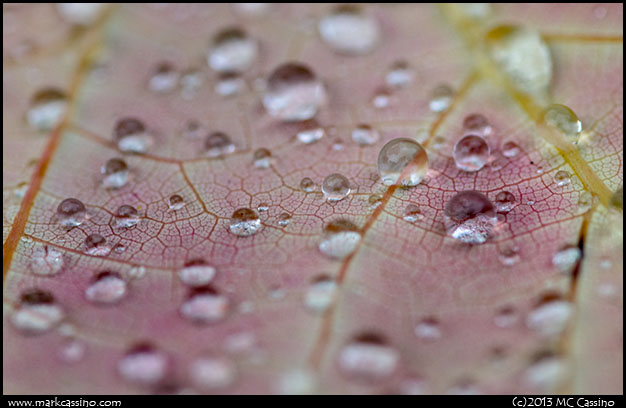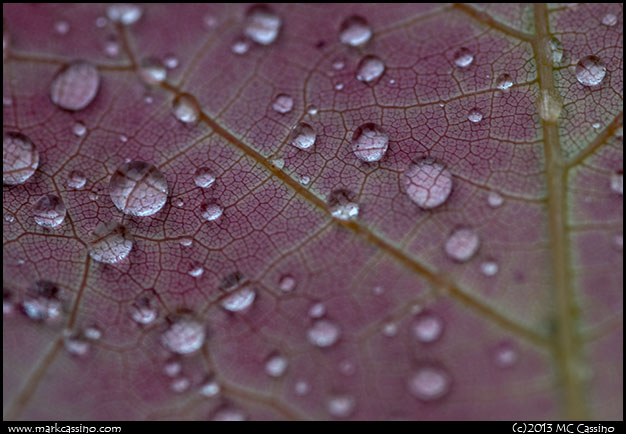 Late Bloomer
I live in the city and have a small yard - about 2700 square feet - but I've devoted about a third of ti to native prairie plants and they are taking hold. The grey coneflower booms in late July through mid September, but this year it lingered on a bit longer than usual. This one is probably the very last to bloom, here in October. I did not notice the leaf hopper till I processed the image.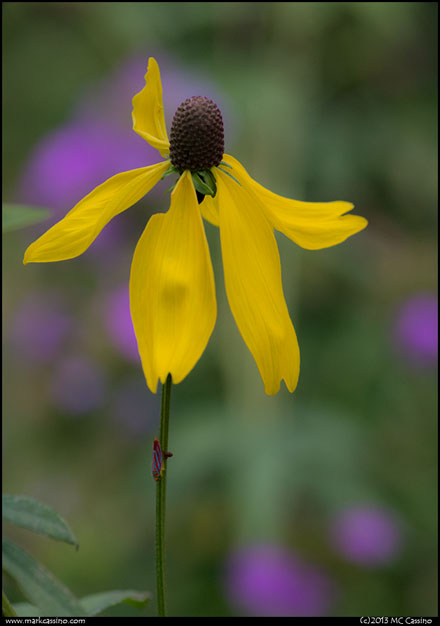 Leaves on Pavement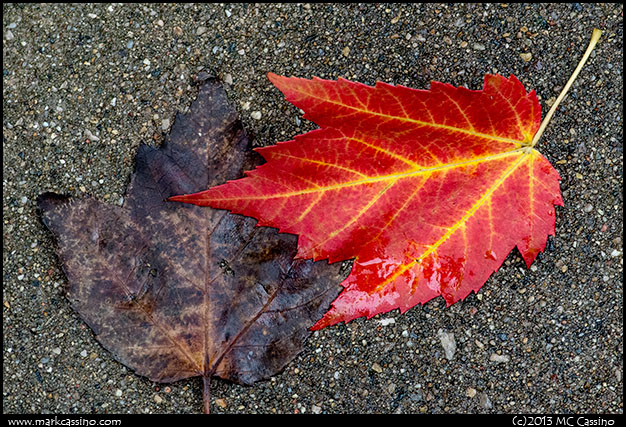 Leaf in Thistle
Virginia Creeper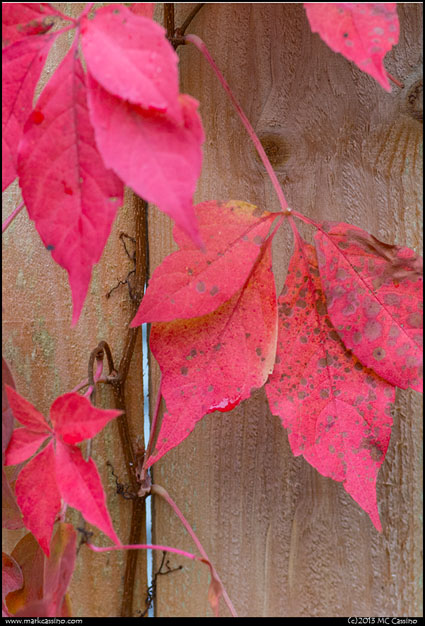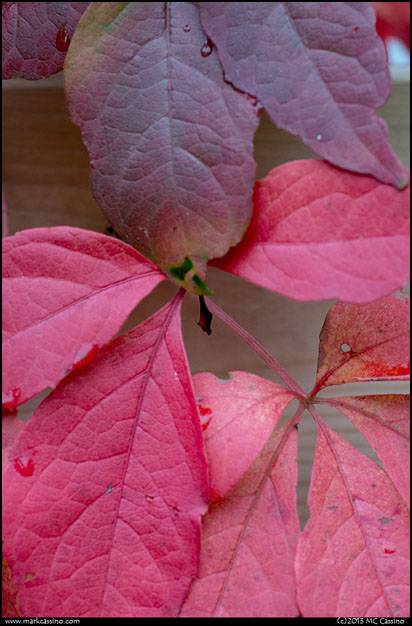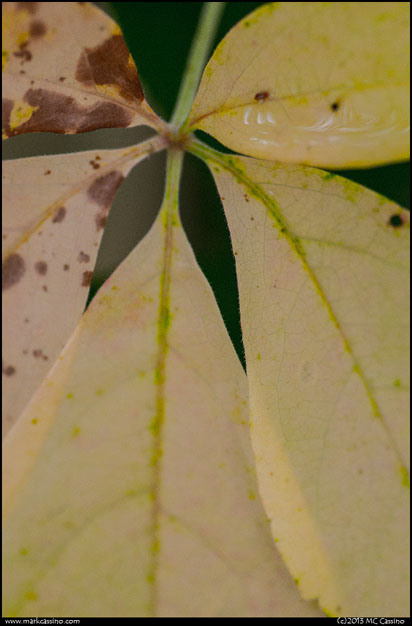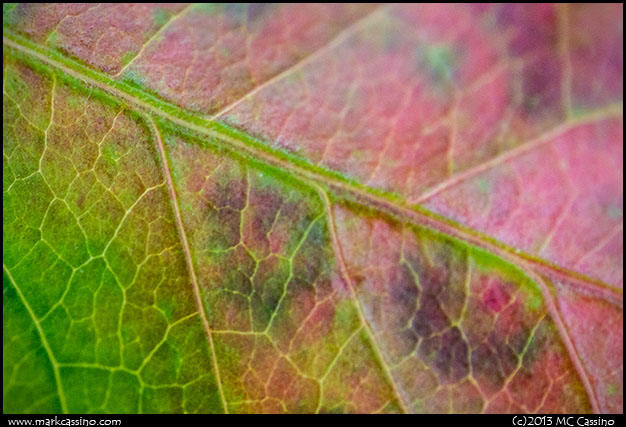 Cosmos Seed Head
I found some Cosmos seeds around the house in July and stuck them into some of the pots on the patio. they took off and grew like crazy. Here is one of the seed heads - I'm harvesting these for planting next year: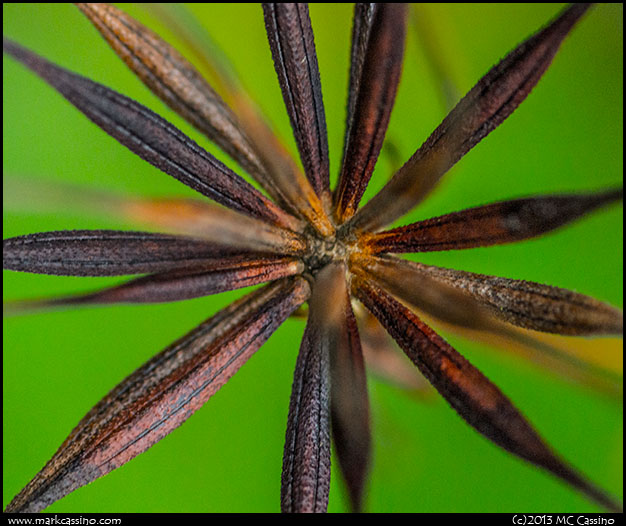 Hemlock Berry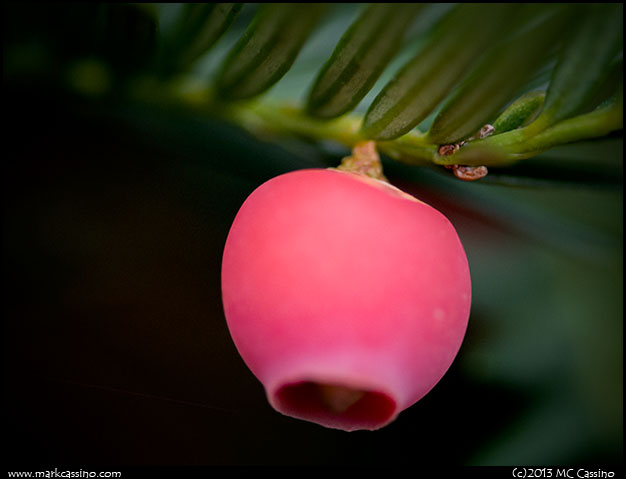 Withered Leaf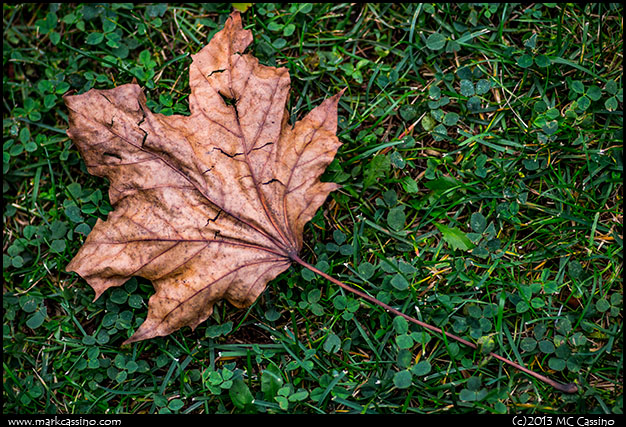 Bones In A Pot
OK - so it IS October which means that Halloween is coming up… This rubber skeleton gets a few weeks of glory hanging by the door come Halloween. The rest of the year it spends bouncing around in the garage, getting dirty and building character. When I cleaned the garage yesterday I chuck it into some pots that are sitting out in the garage, and noticed it this afternoon. Soon as I get round to it, he'll be hanging on the wall. As the song goes -
When I die you don't need to bury me at all, just nail my bones up on the wall…"