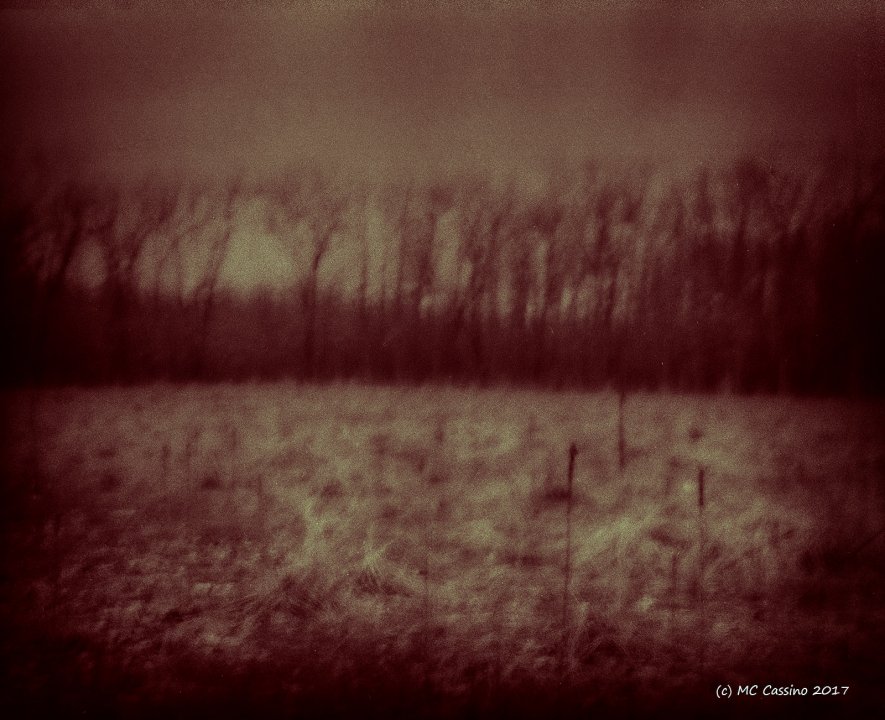 Darkly
I'm considering putting Film Photo A Day on hold - it's done its job in spurring me on to keep engaged with film, but shooting, developing and scanning film sufficient for a photo a day is a demanding task.
This photo - 120 format Plus-X in HC110 Dil B (Pentax 6x7). Fogot to set the shutter speed and it was in B.
FWIW - development times are the same for Plus-X and Ultrafine Xtreme 400 in HC110 Dil B (5 min @ 20C). 
Fields Edge
Ulrafine Xtreme 400, D76 Stock