As I mentioned in the prior post, I try get a few shots of honey bees in crocuses each March. I think of it as a little spring training to get ready for more serious insect shooting in the warm months to come. The crocuses are later this year but I managed to spend a little time chasing bees this weekend. This time I used the tried and true Pentax K-5 and A* 200mm macro setup, along with a conventional flash.
I have to try to teach the bees some new tricks, because they all did the same thing - dive into the crocus head first, rummage around, spin 'round counter-clockwise and then buzz off to another flower. That made it easier for me to practice. Here are the better shots from Sunday afternoon (click on the images for larger views):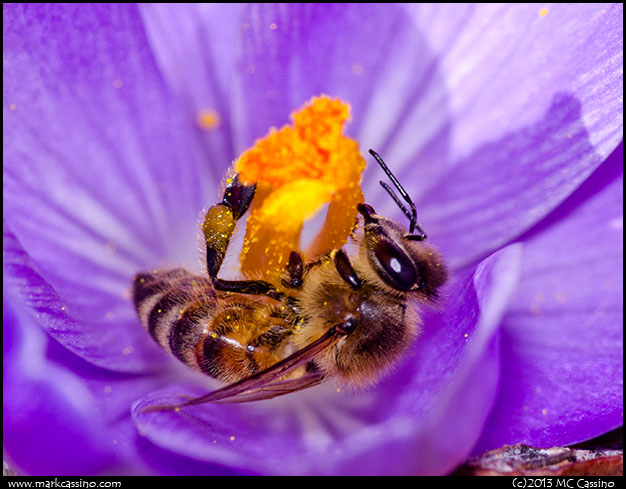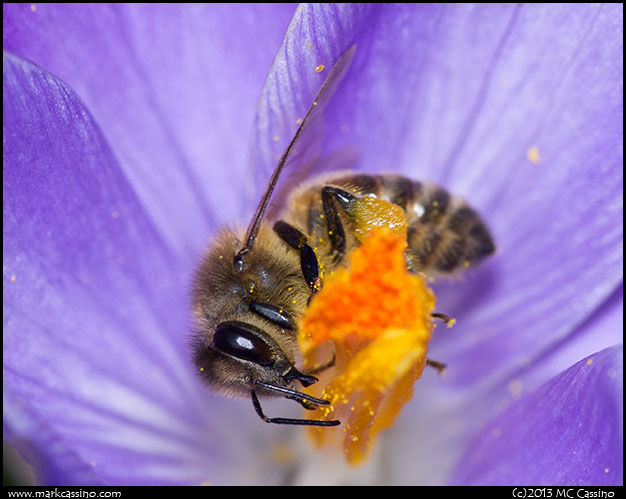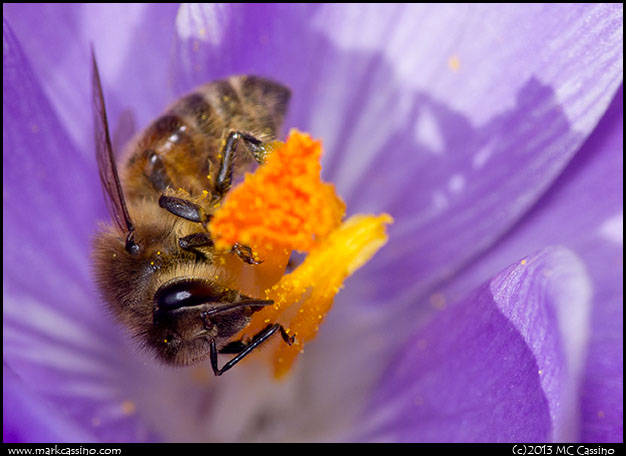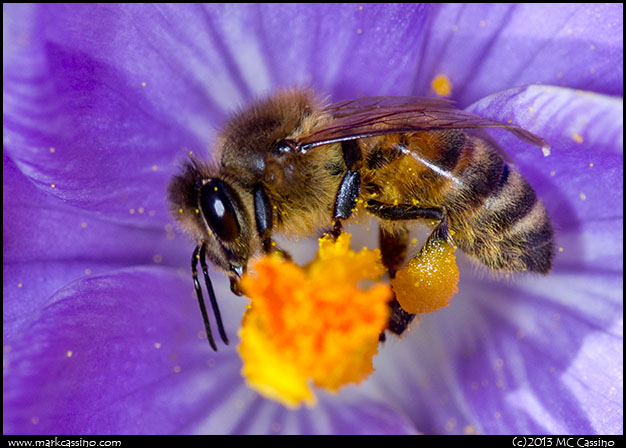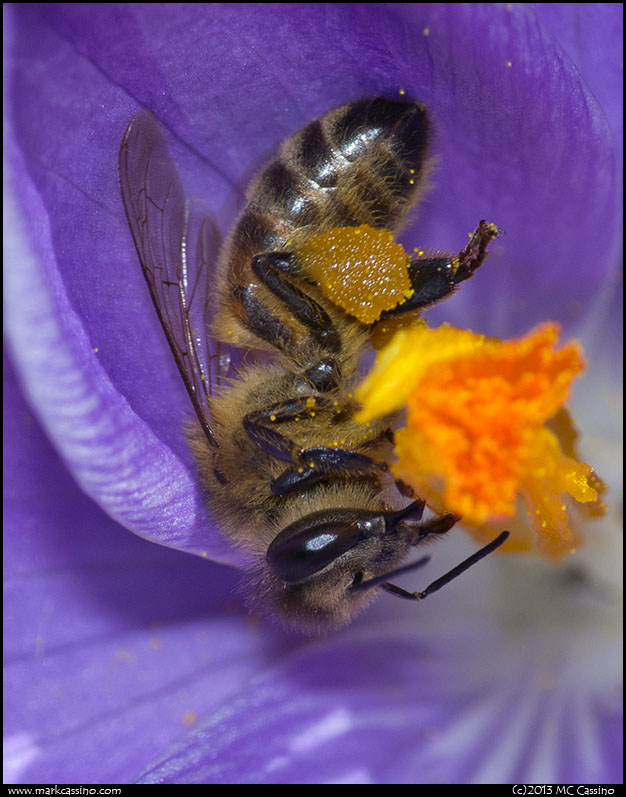 This entry was posted by
Mark C
and filed under
Insect Photography
. Tags:
apis melifera
.