Backyard Birds - Mourning Dove
Looking out of my window this evening I thought I saw an unusual sparrow and went outside to check it out. I steeled down in the passenger seat of my car, parked in the driveway, hoping to get a closeup view of the bird - but it apparently departed when it saw me coming out. In a few minutes the house sparrows, grackles and jays came back and started feeding, and then this mourning dove. Here it is, shaking its head after a drink form the bird bath. Click on the image for a larger file.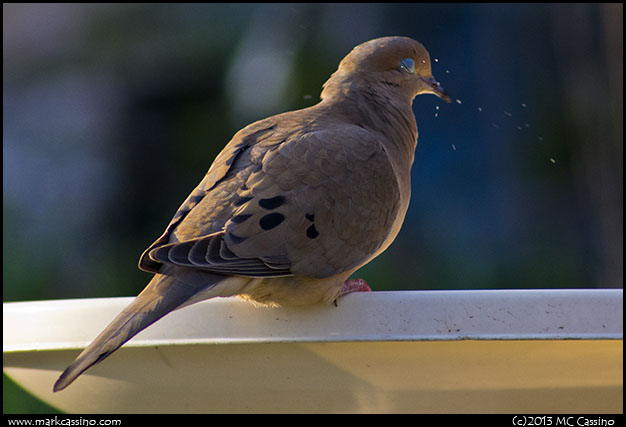 Pentax K-5, Tokina ATX 400 f5.6.
This entry was posted by
Mark C
and filed under
Around The House
,
Bird Photography
.