I heard about the London Street Photography Award and that got me looking through of my old B&W scans. This isn't street photography since I was driving a car when I took it (like, how can you take a street photo while driving in the, um, street…)
But it's an overlooked shot that I like. It has inspired me to unearth my original Holga from the depths of my car trunk, and I might even develop the film in it and try a fresh roll.
This shot was taken in 2007, whilst driving through Battle Creek, Michigan: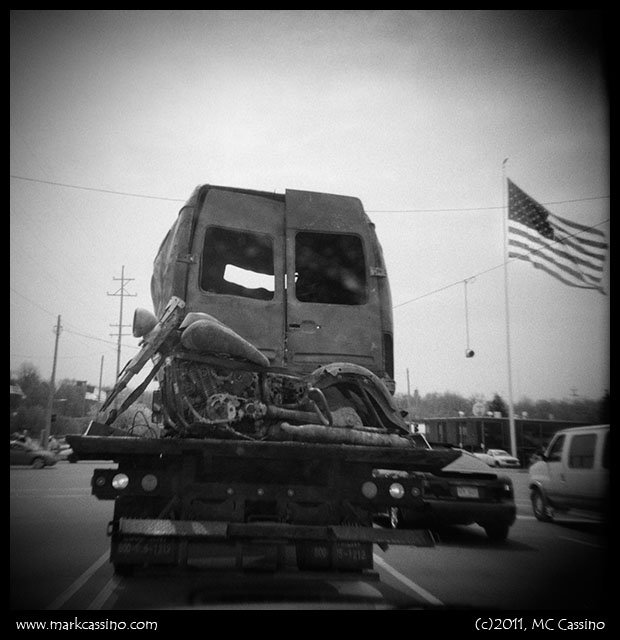 This entry was posted by
Mark C
and filed under
Toy Camera
,
Holga
,
Street Photography
.