Cave Cricket (family Rhaphidophoridae)
Common names for these are Cave Crickets, Camel Backed Crickets, Spider Cricket, etc... they live in darkness, eat mold and fungus, and are just kind of ichy.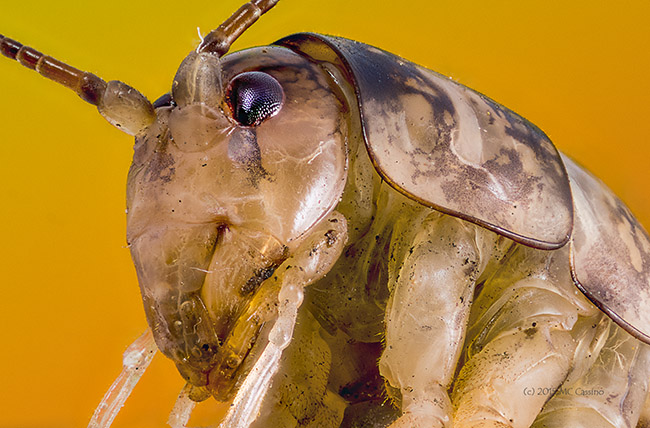 Cave Cricket (family Rhaphidophoridae)
One of my cats goes crazy whenever she sees one of these. She invariably winds up killing and eating them and then .... let's just say they don't agree with her digestion. Oh well...
I shot this a few weeks ago but screwed up and the pin it was mounted on was visible so I cropped in about 20%to eliminate it - made the top of the frame a little tight (I would like to show more of the antennae). 45 stacked images in a single run. DFA 50mm f2.8 macro reverse mounted with minor extension - approx 2x lifesized.

This entry was posted by
Mark
and filed under
Insect Photography
,
Macro Photography
,
Extreme Macro
.