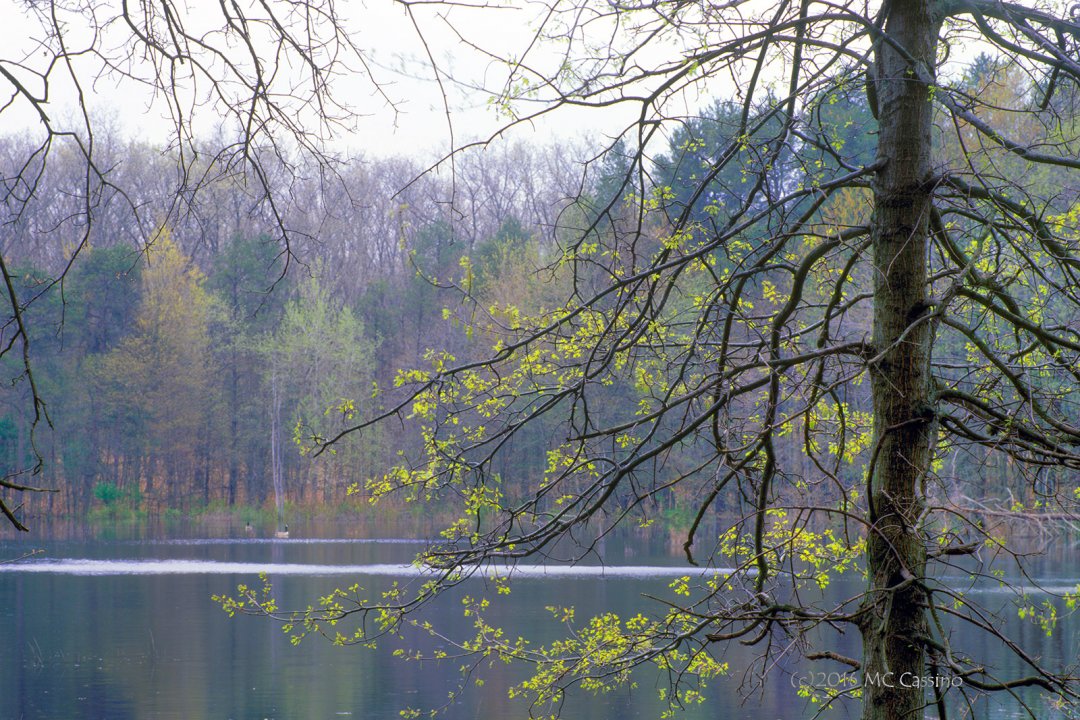 A few days ago I found three 120 format rolls of slide film still in the packaging from the lab, tucked onto a shelf in a closet. I think it dates back to the spring of 2014 (maybe 2013)... Well, scanning these early spring photos has been a fine activity for a dark December afternoon. In this photo I was attempting to capture the subtle colors of trees in early spring, when they are just starting to bud out and bloom. The spot is a familiar one on the shores of a small pond / marsh in the Allegan Forest. Over the years I have watched this place transform from a shallow pond, to a marsh full of tall grasses and then back to a pond, deeper than ever.
Made with a Pentax 6x7 camera, SMC Takumar 105 f2.4 and Kodak E100S.

This entry was posted by
Mark
and filed under
Midwestern Landscapes
,
Pentax 6x7
.