Back in late March I posted a B&W photo of Crescent Pond – a little flood water overflow pond nestled in the Dowagiac Woods. Back then the trees were bare, but the spring frogs were chirping up a storm. A couple weeks ago I visited the spot again – just for a nice place for a Sunday afternoon walk. THe woods are dark in the summer - dark in the daytime.
Here's another snap of the pond – this one taken with the Pentax K7, and not the Kodak Retina.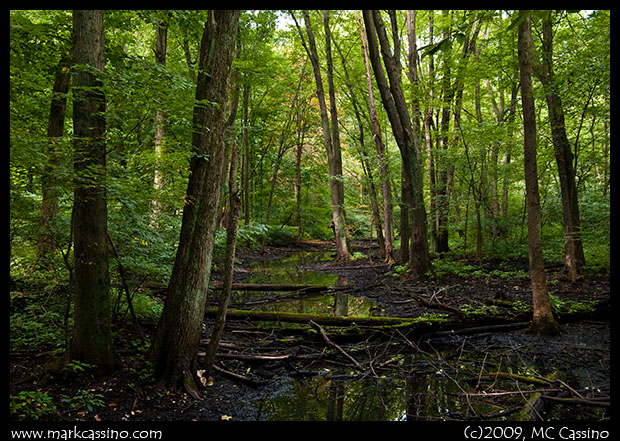 Crescent Pond in Summer
This entry was posted by
Mark C
and filed under
Midwestern Landscapes
.