Been a while since I posted a Holga shot - so here goes. A few weeks ago I wandered through a clearing in the Allegan Forest, but saw nothing except for grasshoppers and flies. No dragonflies, butterflies, snakes, toads or other interesting subjects. I had a Holga with me and took this shot looking back into the scrappy dense woods that look all the more dark when you are standing in bright light. Click on the image below for a larger file.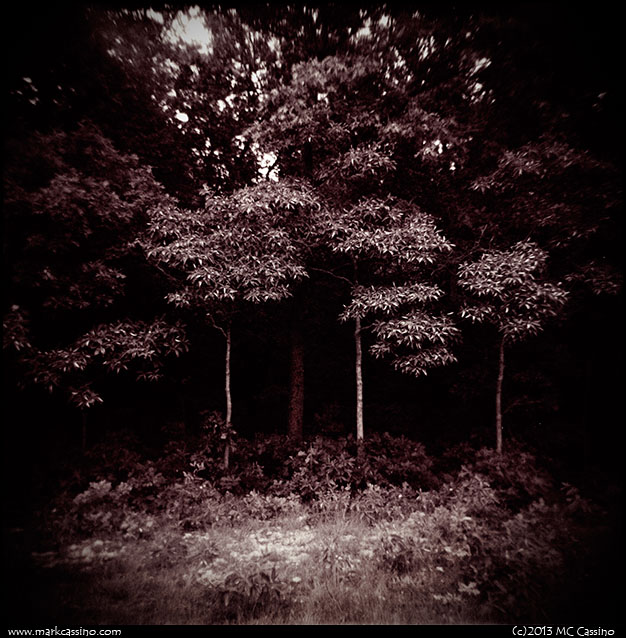 This entry was posted by
Mark C
and filed under
Toy Camera
,
Holga
,
Landscape Photography
,
Pictures Of Trees
,
Midwestern Landscapes
.