October. In the matter of a week the trees turn, a wind whips up, and leaves fly through the air. There is no smooth transition this year – no easing into fall. The month arrived with a heavy frost and since then more frosts and freezes have sprawled across the countryside. Days of rain and drear parade by, one after another…
I saw a dragonfly while stopped in traffic last week. It rose up between the stopped cars and lumbered towards the cat tails huddled together in a retention pond. Who knows? It might be the last dragon of the year.
Three photos from earlier this fall: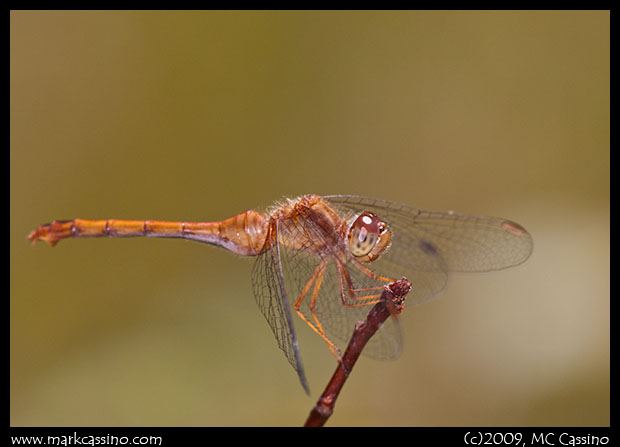 Autumn Meadowhawk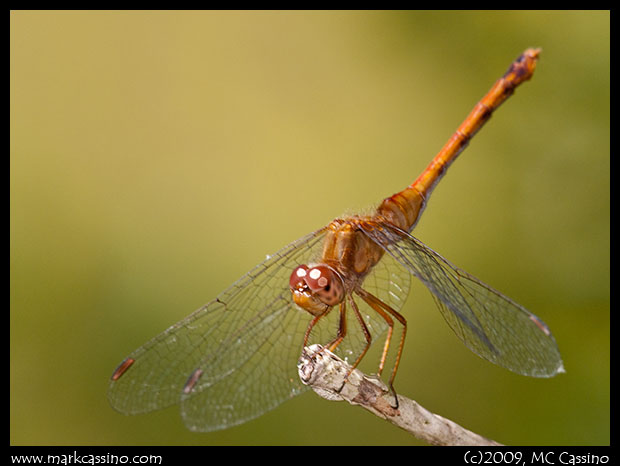 Autumn Meadowhawk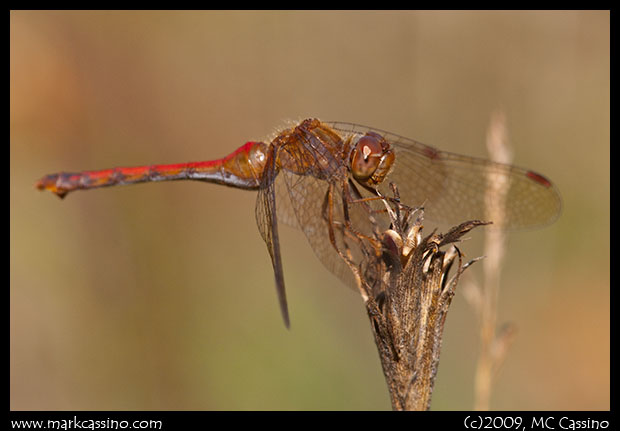 Autumn Meadowhawk
This entry was posted by
Mark C
and filed under
Insect Photography
,
Dragonfly Photography
,
Odonata Photography
.