A few days ago in the Allegan Forest - this location continues to intrigue me, though most of the trees (not shown) have been chopped down. I still like the pines in the snow.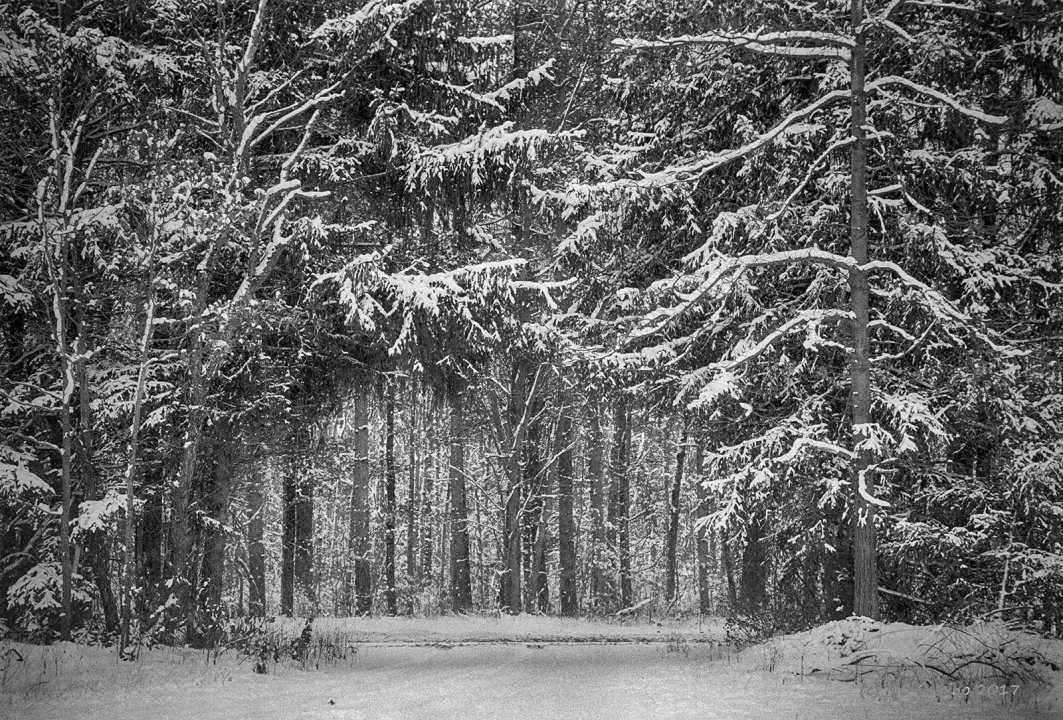 I posted a photo of this place a few winter's ago, taken with an old Argus TLR. I like the sharper image from a modern camera, though still shot on film.

This entry was posted by
Mark
and filed under
Landscape Photography
,
Midwestern Landscapes
.