I bought this plant at a greenhouse back in April. The plant was in full bloom then and I enjoyed photographing it. It stopped blooming and I put it outside for the summer - and with October it's again pushing out the flowers. The amount of daylight is about equivalent in April and October - maybe its a photoperiodism thing...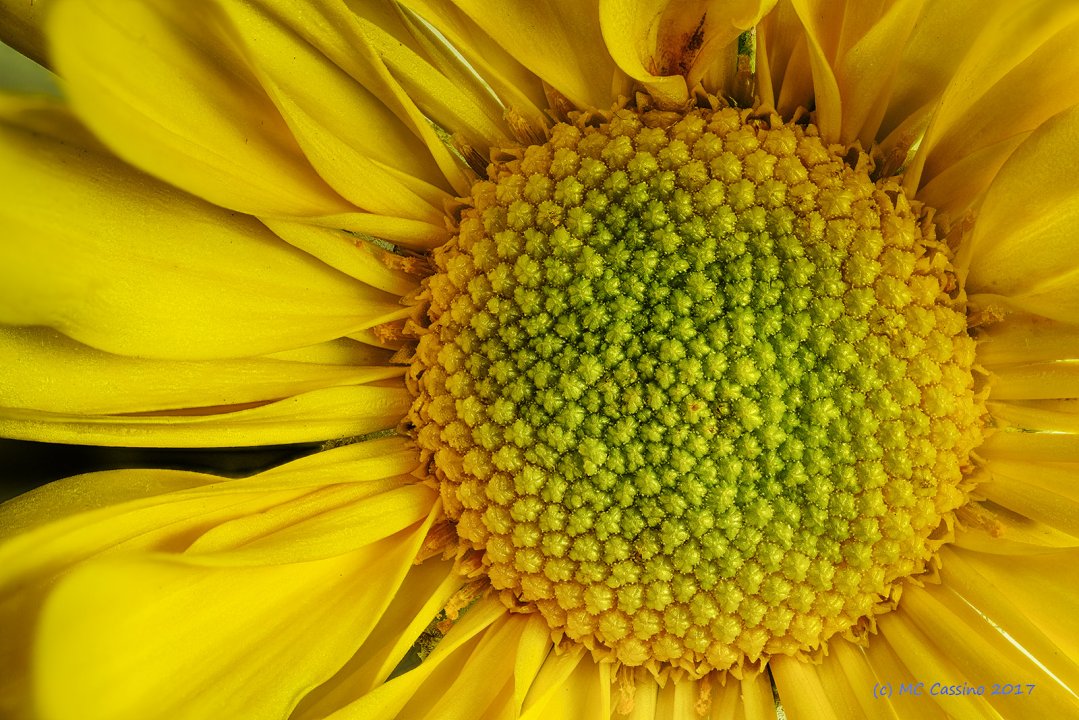 When I bought the plant it was labelled "Greenhouse Mum" - a chrysanthemum I suppose. Pixel shift mode, sixty five stacked images combined in Zerene stacker.

This entry was posted by
Mark
and filed under
Botanicals
.