Wildflower Roundup: Jack In The Pulpit
Continuing on with the wildflower round up - Jack in the Pulpit. I don't run into these flowers as often as I used to, and it seems to be even rarer to find one in good shape for photographing. This one is from May 1, 2009.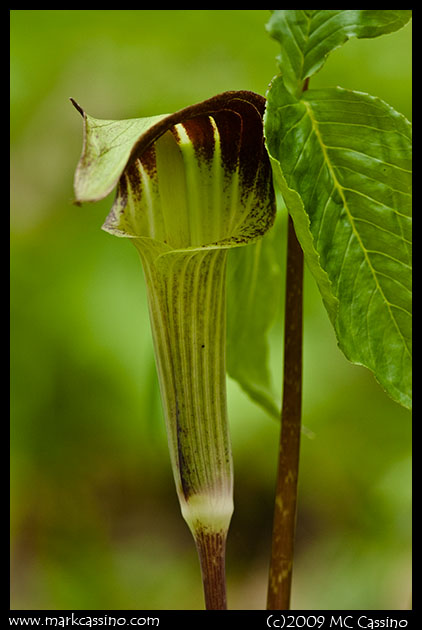 This entry was posted by
Mark C
and filed under
Wildflowers
,
Wildflower Photography
.