Posted by

mcc

on Nov 29 2014 in Travel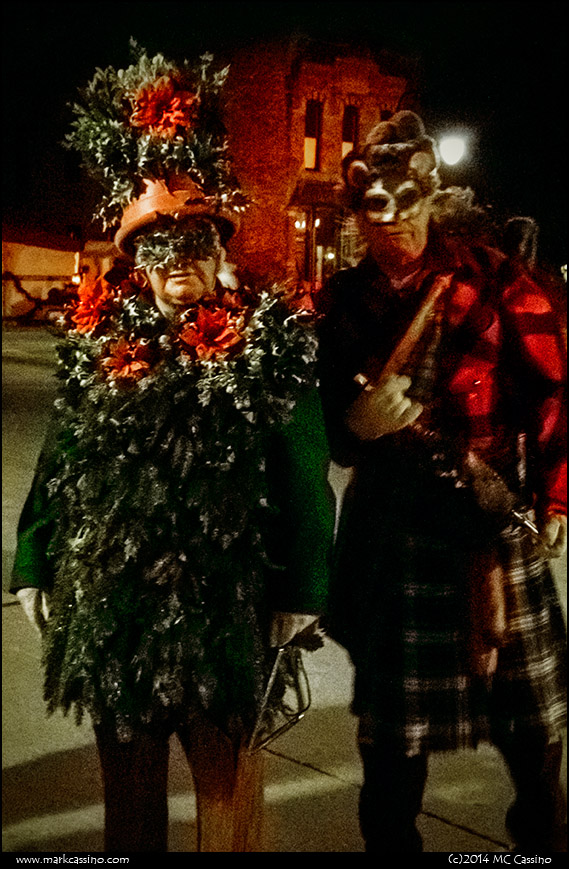 A pair of re-enactors at Greenfield Village's Holiday Nights, taken in 2013. These guys are Mummers. In the late 17th and 18th centuries Mummers were people who dressed up in outlandish costumes during the Christmas / New Year's holidays and engaged in everything from benign wassailing to aggressive panhandling to roughing up and strong arming genteel folks to them to give food, drink or other alms.
I received a few loud rings of the triangle and toots from a horn and they were on their way to roust some other visitors. All part of a really fun time…
This entry was posted by
Mark C
and filed under
Travel
.