A couple more tourist snapshots from my U.P. vacation, several weeks distant now…
Here's the East Channel Light, a lighthouse located on the east side of Grand Isle, a large island off Munising, Michigan. Obviously, this light is no longer in service. When you take the boat tour of the pictured rocks the tour boat schleps you around the rocks for a few hours and on the way back they pull up to this lighthouse and turn the boat both ways, so you can get nice photos. Everyone on the boat got essentially the same shot – it's a fun tour and highly recommended.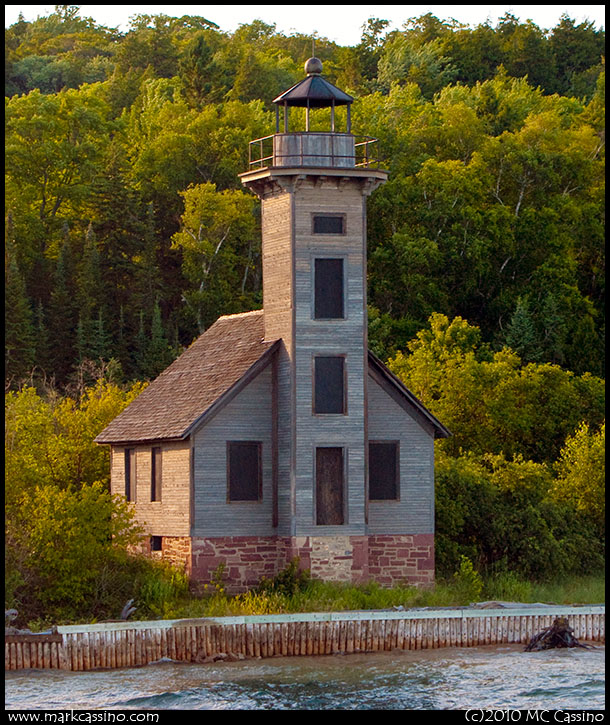 Here's the little light station located just outside of the cabin we rented on Grand Marais Harbor. This was snapped on the first night we were there – a cold, damp, and foggy evening. The light is in service – I didn't even think of getting a shot of it as it lit up at twilight, not till just now. Well, something for the next trip.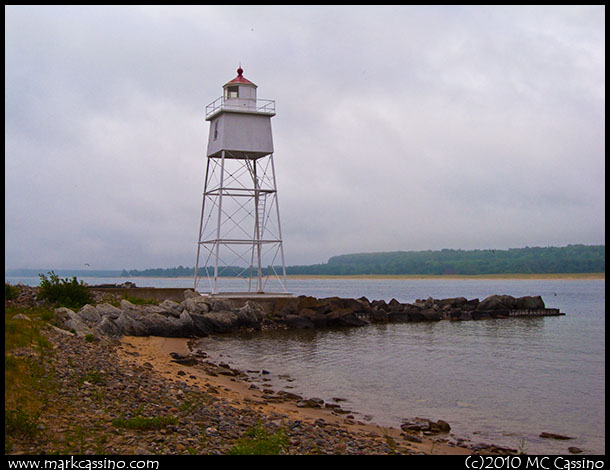 I have a few snapshots of the Pictured Rocks for a future post, and that will be it for the U.P. for now.
This entry was posted by
Mark C
and filed under
Lighthouse Photography
.