I usually see Fox Squirrels and Chipmunks around my house, but this summer this Red Squirrel (Tamiasciurus hudsonicus) has been resident in my backyard.  He (or she) can steal a bird feeder full of sunflower seed in a single afternoon (somewhere nearby a few kilos of bird food is stashed away.) He "sings" for prolonged periods of time - up to an hour - sometimes chanting "chock-chock-chock" over and over from the top of the fence, sometimes sitting in trees improvising a mix of bird-like tweets with squirrelly scolding. He's not much larger than a chipmunk but unlike them he consistently outwits the resident cat.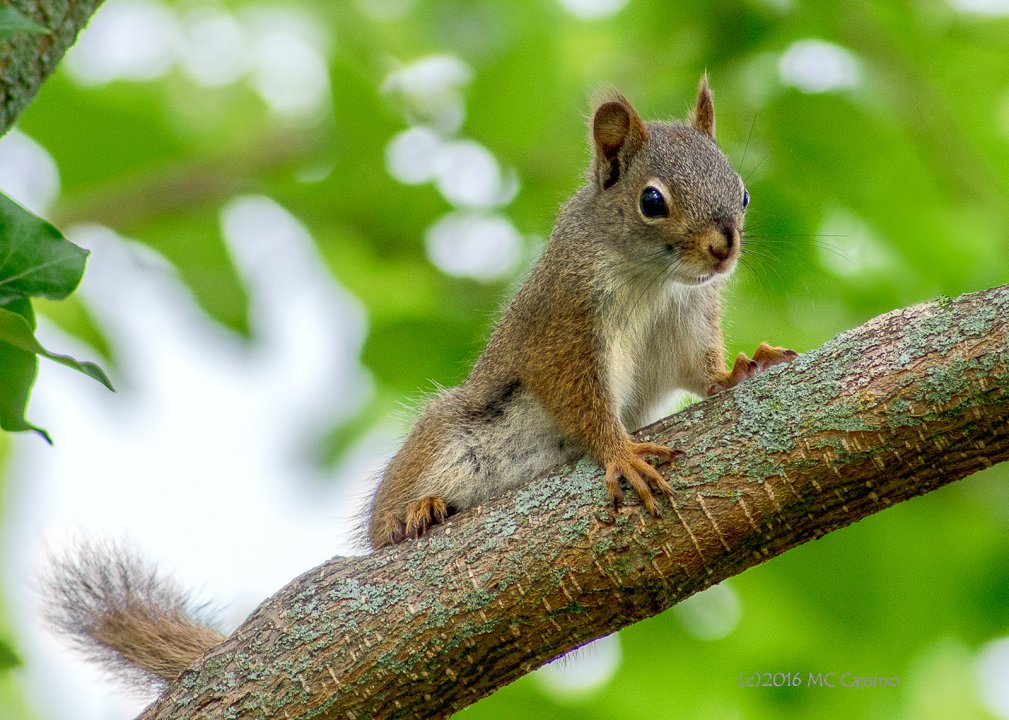 A quick hand-held grab shot from this morning as the squirrel was serenading from the tree branches. Pentax K3, Tokina ATX 400mm f5.6.

This entry was posted by
Mark
and filed under
Around The House
,
Wildlife Photography
.