There are few places I'd rather be than on the Oak Savanna when the coreopsis is blooming. For a few days, maybe even a week, the sandy barrens seem to be adorned with gold.
Those June days seem far off, sitting here on a cold, damp, March 31 – but they will be here before you know it.
This is another shot from the archives, taken last June. Im not entirely sure why I passed it by while editing photos last summer. I am sure that a the time this immature Blue Dasher dragonfly was, metaphorically, sitting in butter.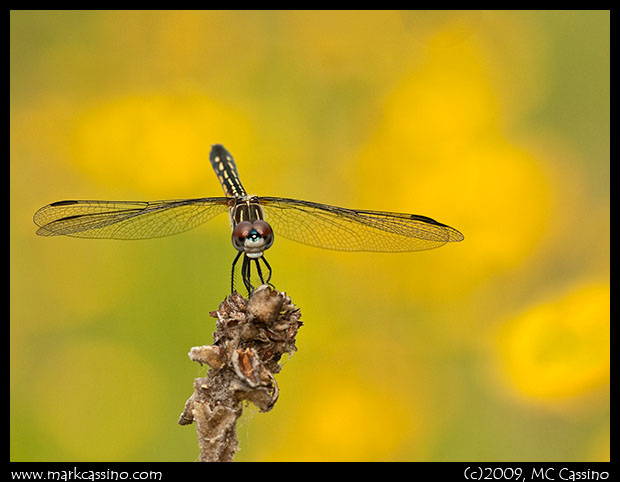 This entry was posted by
Mark C
and filed under
Insect Photography
,
Allegan State Game Area
,
Allegan Forest
,
Dragonfly Photography
,
Odonata Photography
,
Macro Photography
. Tags:
allegan forest
,
blue dasher
,
dragonfly
,
macro photography
,
odonata
.