I wanted to take some photos of birds so I pulled my car alongside my birdfeeders. I figured I'd hop in and use the car as a blind. After moving the car I grabbed my camera and 400mm lens to step outside, but my cat had already taken up watch on the roof of the car. I grabbed this snap of him with the birding setup - no doubt he's thinking "Hey, I'm watching the birds here! Quit scaring them away!"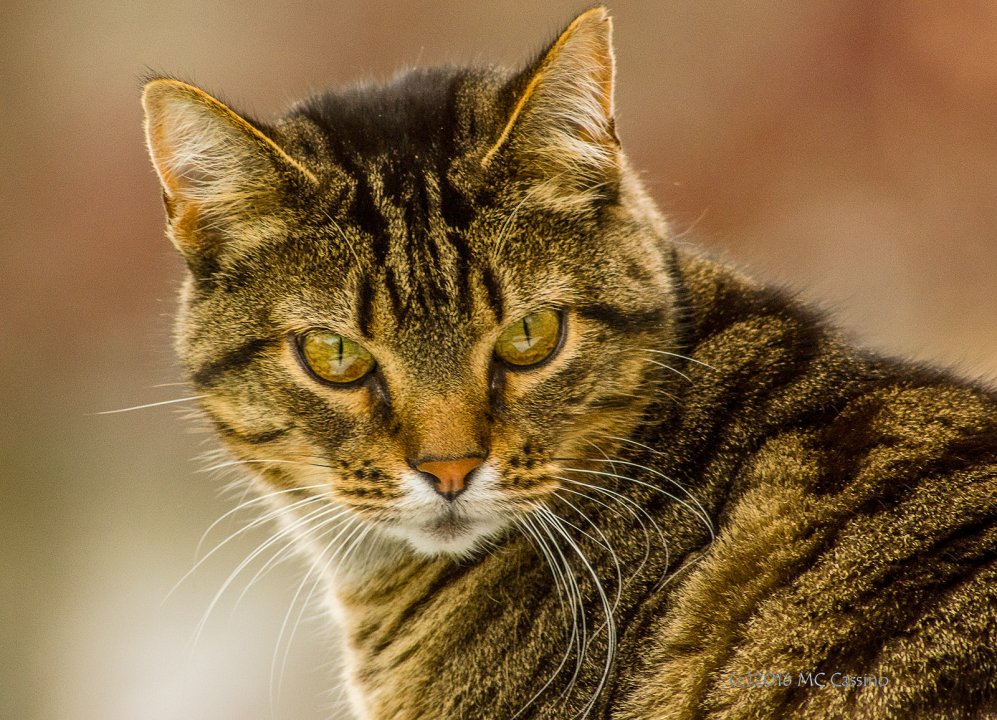 Pentax K-3 and Tokina ATX 400mm f5.6.

This entry was posted by
Mark
and filed under
Cat Photos
.