Lots of these flies were buzzing around my yard a few days ago, so I caught a couple an dfroze them for studio macro shots. There are two wings and a pair of halteres, which would seem to place this into the order diptera. While I have looked through seveal websites, I have not been able to form an opion beyond that - and I'd rather admit to not being able to identify a subject than to offer a mis-identification. So - it is just a fly. All I care about is the photography, anyhow...
Pentax K-3, reverse mounted F 28mm f2.8, extension tubes. Approximately 3.6x lifesized. Cropped.
Heres a view of the entire insects - any suggestions about ID would be appreciated: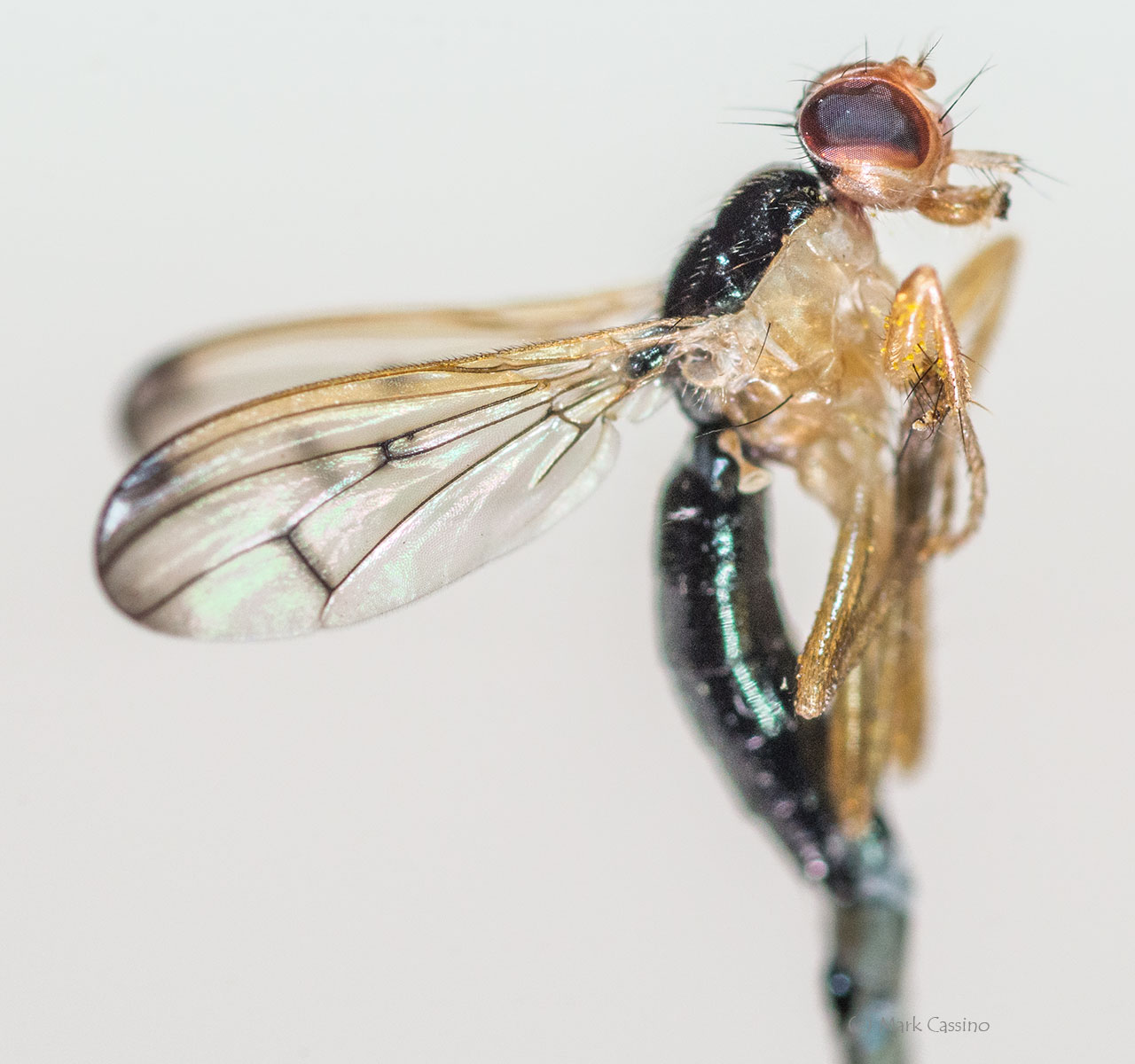 This entry was posted by
Mark
and filed under
Insect Photography
,
Focus Stacking
. Tags:
macro photography
.