A zinnia bloom, just getting started: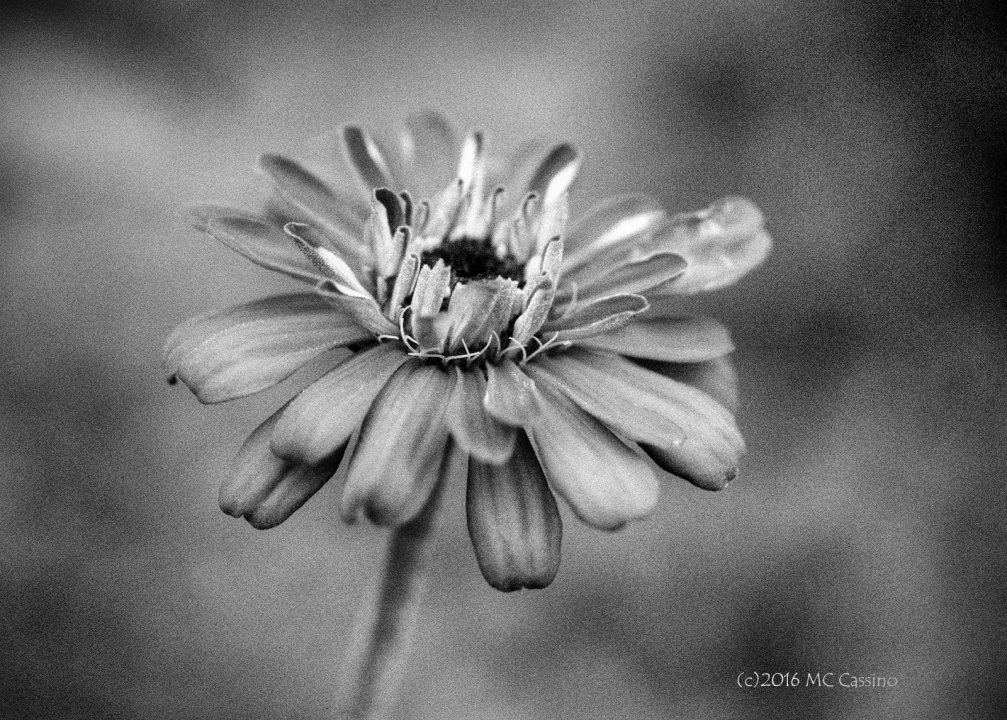 Arista EDU Ultra 200 pushed to ISO 400 and developed in HC110 Dil H for 9 minutes (20C). Everything about this combination is officially not recommended - though nominally an ISO 200 film recommended ISO is usually more like 100 and HC110 is labelled as "not recommended" as a developer. But in this example I like the pronounced but fine regular grain and interesting tonality.

This entry was posted by
Mark
and filed under
Around The House
,
Botanicals
.