A flower from a peace lily.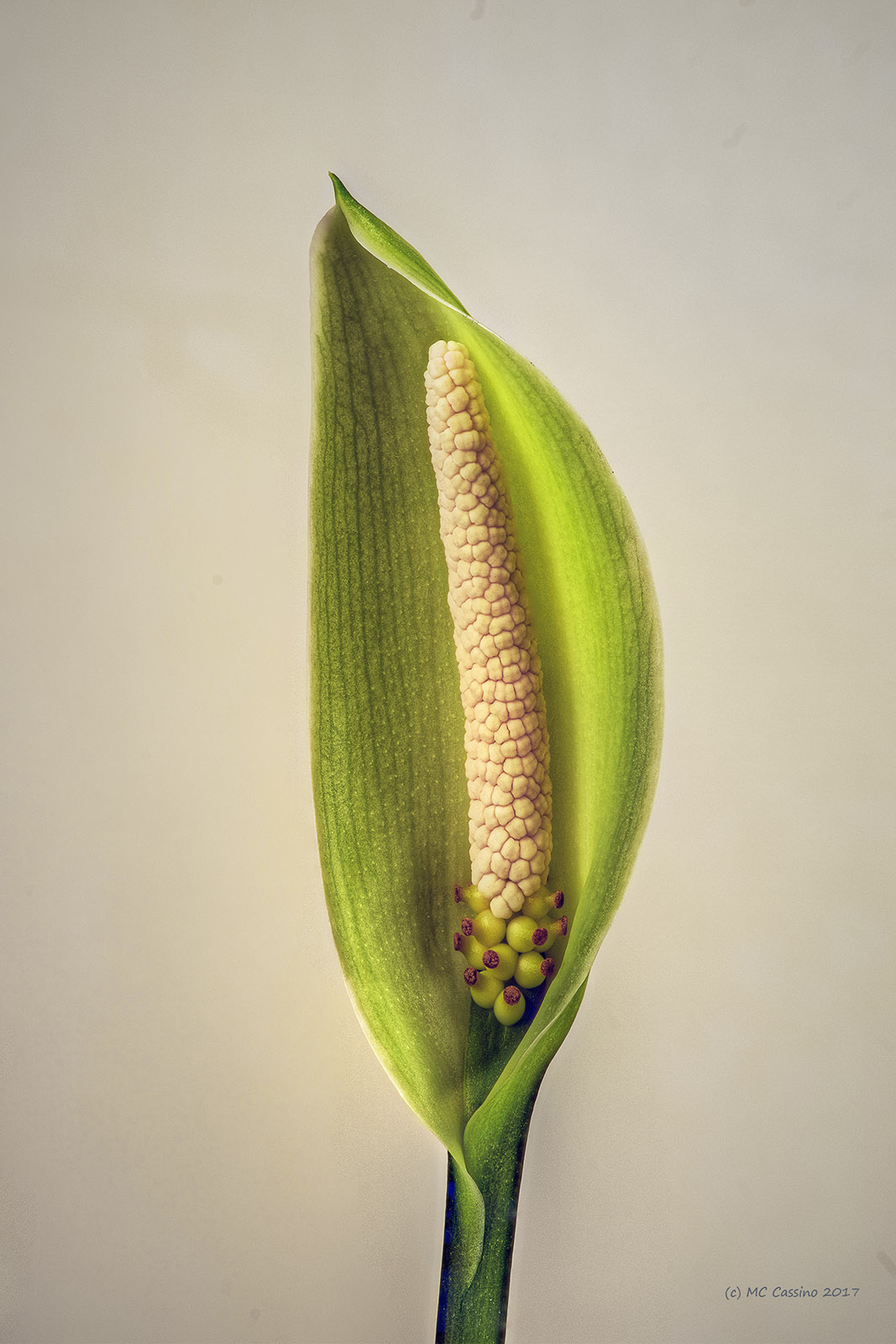 In the fall of 1975 I had just moved to Ann Arbor when a girl walked into my dorm room with a plant in her hands. "I don't like it here and I'm leaving and need someone to take care of this plant. It needs light and water," she said. And with that she handed me a peace lily.
The plant is big and beautiful today. It (or its progeny) have been in my homes and offices over the years. it flowers on a schedule that only it knows, and today it burst out in with several of these blooms. So here is a photo of one of them.
Pentax K1, A*200mm f4 macro, 54 exposures in 3 stacks, pixel shift resolution. I can't begin to enumerate the false starts, missteps and general screw ups that occurred as I worked with this today. But there are several more flowers opening so I can work and learn with them in the next few days.