Continuing with studio botanical studies... the cap from an acorn.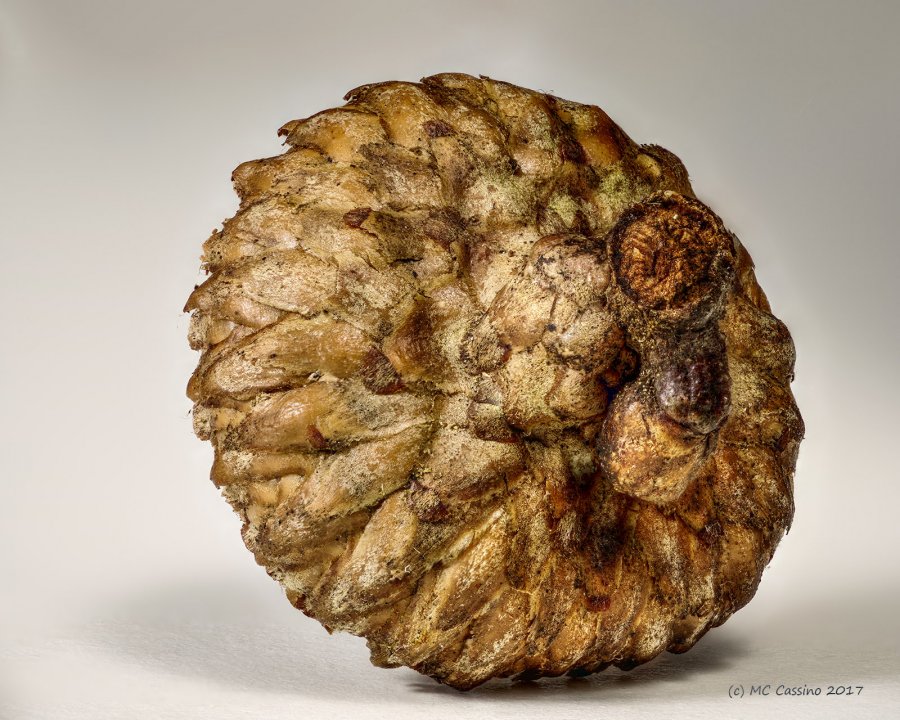 Pentax K-1, D FA 50mm macro reverse mounted on extension, 100 images focused stacked in Zerene Stacker (2 combined stacks.)
I realized that the version of Adobe Camera Raw that I use does not seem to support pixel shift resolution in Pentax K-1 files. (I'm using ACR v 9.1.1 in Photoshop CS6, K-1 raw support was added to ACR v9.5.1). So I used in camera JPG;s for this image. The level of detail is pretty good but I could probably be upped a bit more working with RAW files as the source.