This winter has been mild here, but with one dark gloomy day after another. None were darker than the winter solstice, which was heavily overcast. I visited some remote coners in the Allegan forest, trod over fields where the berry vines seemed to reach up and snag my boots; and skittered around the edges of the most impenetrable corners of the forest. I sought something that did not want to be found, that bristled, threw up obstacles and pinched the trees together to make a barrier- "go away leave me alone."
 I brought a film camera and a couple of rolls of Tri-X, pushed to 1600 to compensate for the gloom...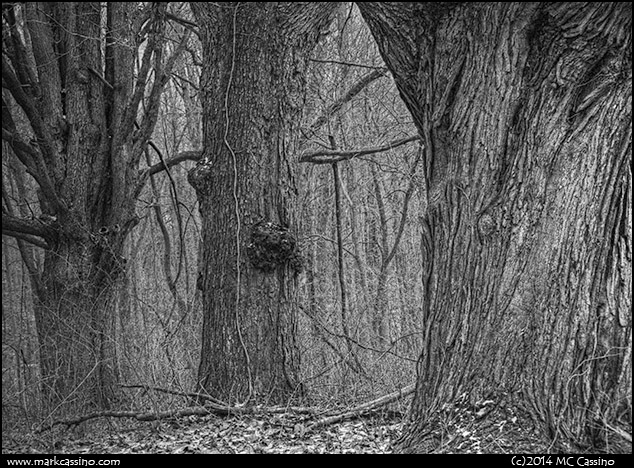 Click on the image for a larger file.
Pentax Mz-S, FA 28-105 f4-5.6, Tri-X @ 1600, HC110 dil B.