Blue Dashers and Meadowhawks - At Last!
Last Sunday I paid another visit to the McLinden Trails. This park is always a great place for dragonflies – it seems that I can get more photos here in an hour than I can muster in the Allegan Game Area in a whole day.
This visit was brought two pleasant surprises – the first sightings of the season (for me) of blue dashers and meadowhawk dragonflies.
Things are moving slowly this year, and the appearance of both species seems to be at least two weeks later than in prior years. (Checking the archives here confirms that.) And even now, I've only seen a few individuals of each species. Here's a shot of the first blue dasher of 2009: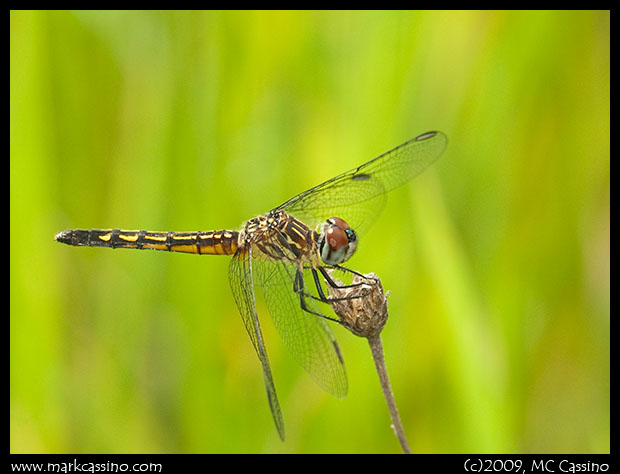 This subject still has immature coloration – it will probably be a couple of weeks before they show up in their blue and yellow splendor.
And here's one of the two immature meadowhawks I spotted on Sunday – it obligingly posed on a flower: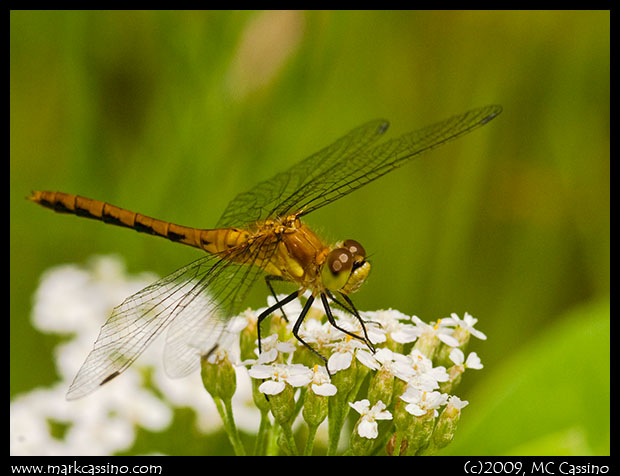 I can't identify the species from immature individuals – it expect it will be one of the "red' meadowhawks – either a ruby, whiteface, or cherry faced meadowhawk. In a few days it will be flying around in its scarlet finery.
Aside from new sightings, I also spotted several species that are now well established. Aside from the Dot Tailed Whitefaces and Rapids Midland Clubtails, I also spotted several Widow Skimmers, including several males sporting the immature male markings, with black bands on the inseides of their wings. In time in smaller white bank will appear outside of the black bands.
Here's a shot of a male wideow -if you look closely, you can see a hint of the white markings just starting to appear in the male's wings: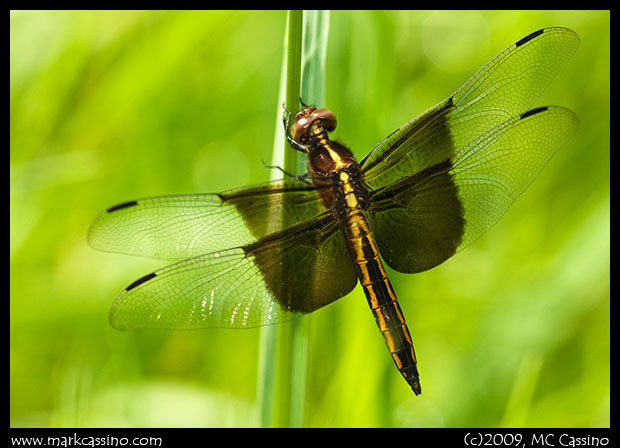 And here are two female (or immature) Spangled Skimmers: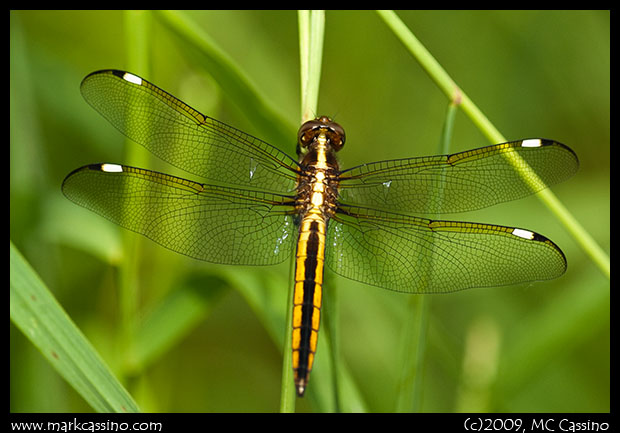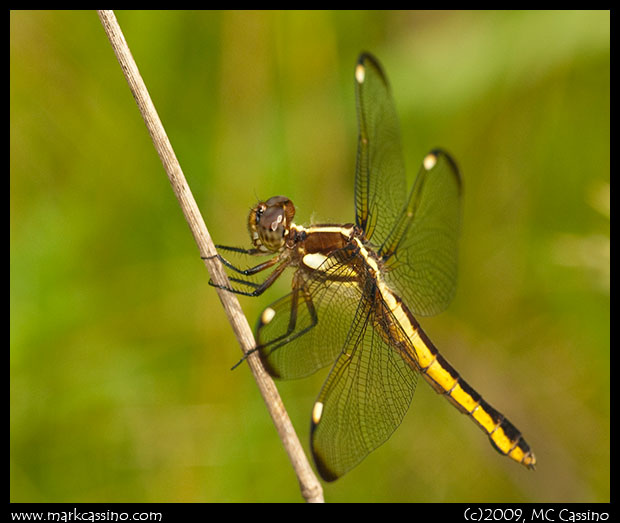 Dragonflies weren't the only subject of the day – the trails were full of butterflies, including skippers, cabbage whites, and the occasional fritillary and red spotted purple. Here's a snap of a cabbage white on a white flower: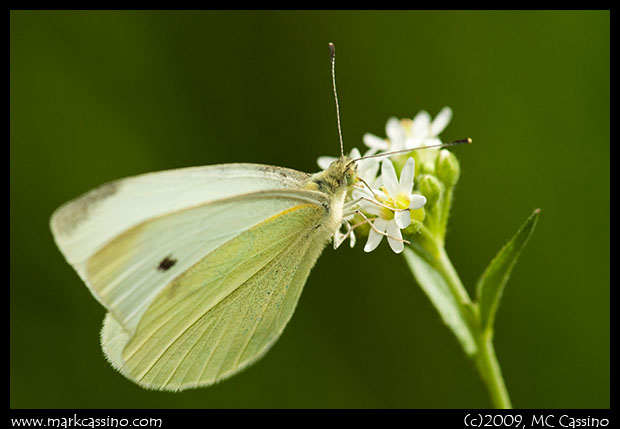 As a parting shot – another image of the immature meadowhawk: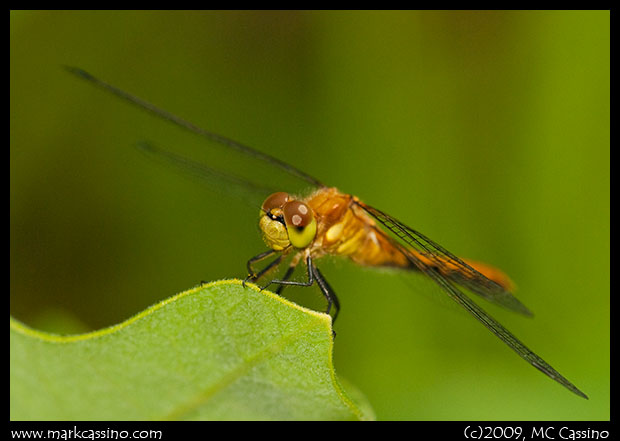 Note to self - visit McLindon more often!
This entry was posted by
Mark C
and filed under
Insect Photography
,
Dragonfly Photography
,
Odonata Photography
,
Macro Photography
.