Last week I found myself in the flatlands of Indiana. The corn was just getting started. This place was pretty flat - the earth seemed to stretch out forever in all directions. At day's end the setting sun lingered on the horizon. With no hills or buildings to obscure it; sunset lasted forever, bathing the land in the sweet light that comes at the end of a long summer's day.
Here's a snapshot of some trees in a place where the grass was left to grow long.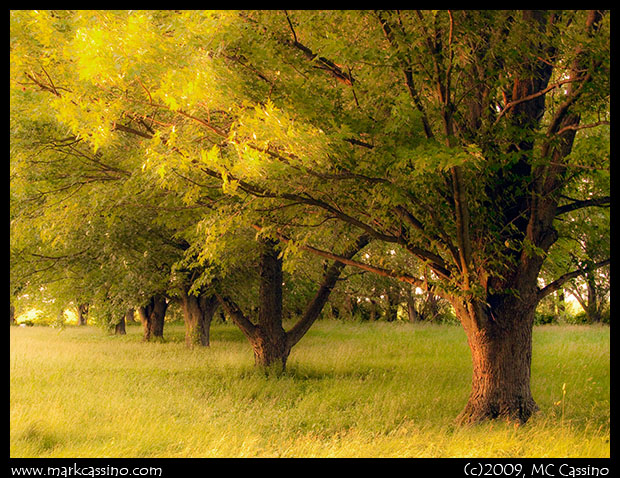 That little Nikon camera really came through with this shot. I pulled a 12 x 18 inch print of this image on the Epson 3800. The quality is great - good enough to exhibit - and I supect that the image will hold up for a 16 x 22 inch print. I can't ask for much more form any digital camera at this point, but from a compact point and shoot? That's great.
This entry was posted by
Mark C
and filed under
Landscape Photography
,
Pictures Of Trees
,
Midwestern Landscapes
.