Last weekend I visited the Devil's Soupbowl, a glacial kettle hole located in the Yankee Springs state recreation area just north of Kalamazoo. It's a nice place in that it affords an opportunity to look down into the foliage of the trees growing 60 feet or so below.
It was a dim overcast day and I found myself trying to capture the colors of the trees in their early foliage and flowers. Here are a couple of photo - both taken with the Pentax 6x7 and SMC Takumar 170mm f2.8 lens on Fuji Reala. Click for a larger view.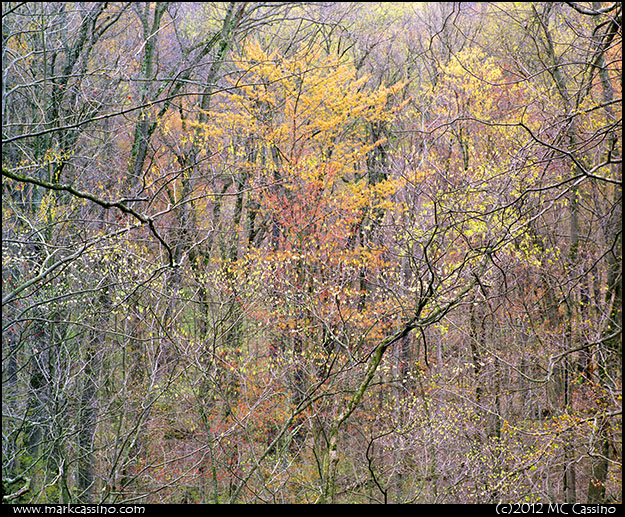 Note: I changed the above image on 4/9. You can see the original, less sharp one here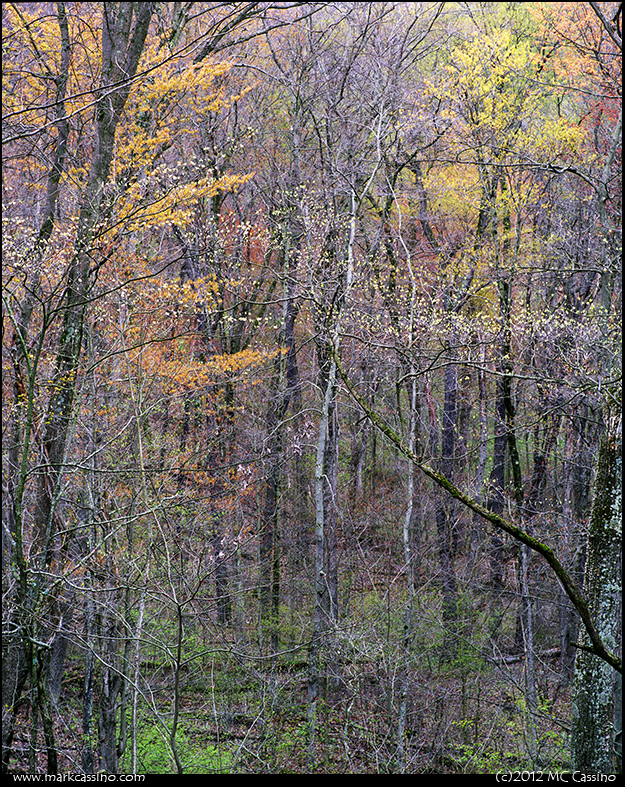 This entry was posted by
Mark C
and filed under
Landscape Photography
,
Pictures Of Trees
,
Midwestern Landscapes
,
Michigan
.