A few days ago I caught my cat Jazz sitting in the sun and took a quick snapshot or two. Here's the best of the bunch - click on the image for a larger view.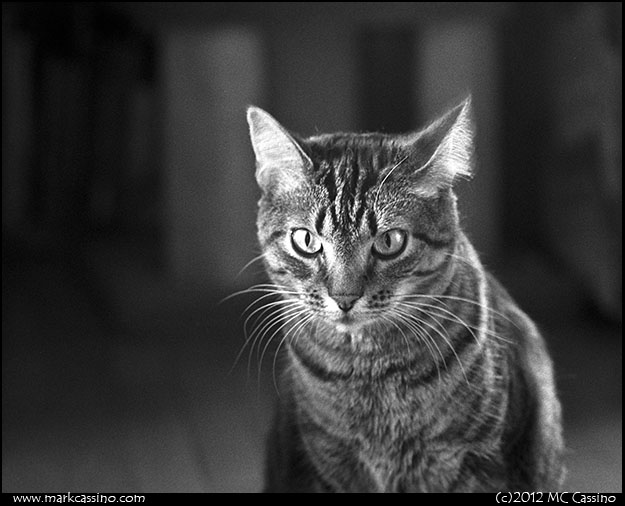 I like it because it has that classic film look to it - I'm not sure how it would have turned out as a digital exposure. With the bright light on the cat, the background is darkened and that also gives the shot of a bit of a noir feel, at least to my eye.
Jazz is indifferent to the photo - well, few among us like their own image.
Made with a Pentax LX and Kiron 105mm f2.8 macro lens on Fuji Neopan 400, rated at 400. Developed in D76 1+1.
This entry was posted by
Mark C
and filed under
Around The House
,
Cat Photos
.