A familiar subject: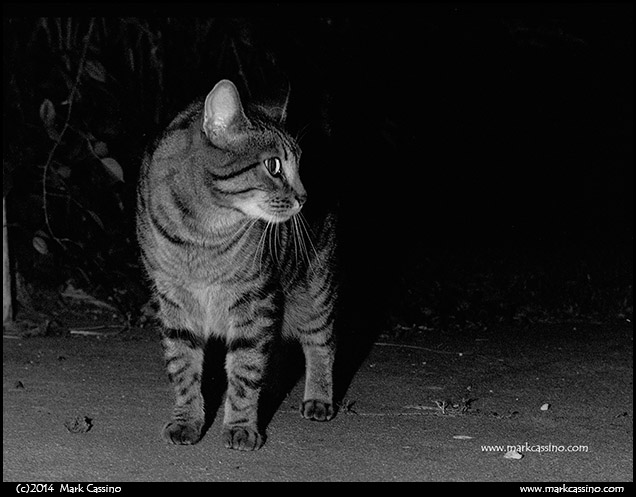 Click on the image for a larger file.
Playing around with an old Super Ricohflex, flash and zone focusing… I thought that such a simple system would produce technically poor images, but found that at f 11 and f16 they are actually reasonably sharp.
On the Ricoflex TLR I used a Pentax AF360FGZ flash set to "auto" mode (set the aperture and ISO and the flash shuts itself off when it thinks the exposure is correct.) Film was AGFA APX 100, developed in Rodinal 1:50.
I really could not see a thing on the TLR's ground glass screen find and even the "action finder" on the TLR was pretty useless. So, it was point and shoot and compose by cropping… Since the 6x6 negative produces an image file that is about 68.9 megapixels, you can crop pretty severely and still have a decent size image. At full size, this image is just over 11x14 at 300 dpi.
This entry was posted by
Mark C
and filed under
Around The House
,
Cat Photos
.