Fall is on hand and with it comes Battle Creek's Fall Art Walk - Fall Into the Arts. I'll be participating this fall with a dash of winter - a collection of Snow Crystal prints to be displayed in Barista Blues Cafe'.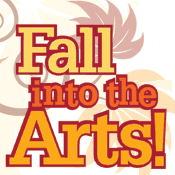 Located in the ground floor of the heritage Towers, Barista Blues will also be hosting live music at the event.
The Art Walk runs from 5 – 9 on Friday, October 17, 2008. I'll be there with lots of Snow Crystal prints on the walls of Barista Blues. I'll also have copies of Imperfect Symmetry – the snow crystal book. Plus there are lots of other artists and events in the city that night. (Not to mention a whole lot of great food and drink.)
If you are area – stop on by. For the full scoop on the Art Walk check out the online brochure at http://www.downtownbattlecreek.com/pdfs/Fall_into_the_Arts_2008_Brochure.pdf.
This entry was posted by
Mark C
and filed under
Announcements
,
Exhibits
.