I broke my Pentax 6x7 earlier in the summer, and while Peter's Camera Repair in Grand Rapids fixed it promptly, it took me forever to get up there and pick it up, and even longer to get around to testing it. Yesterday I grabbed the only available model and ran a roll of Agfa APX 400 through it.
It works fine! The cat is no doubt contemplating the irony of an empty treat ball and a human attendant who points a black box at him that periodically makes a loud clanking sound…
Pentax 6x7, Takumar 105mm f2.4. Hand held at 1/60th and f4.5. Click on the image for a much larger view.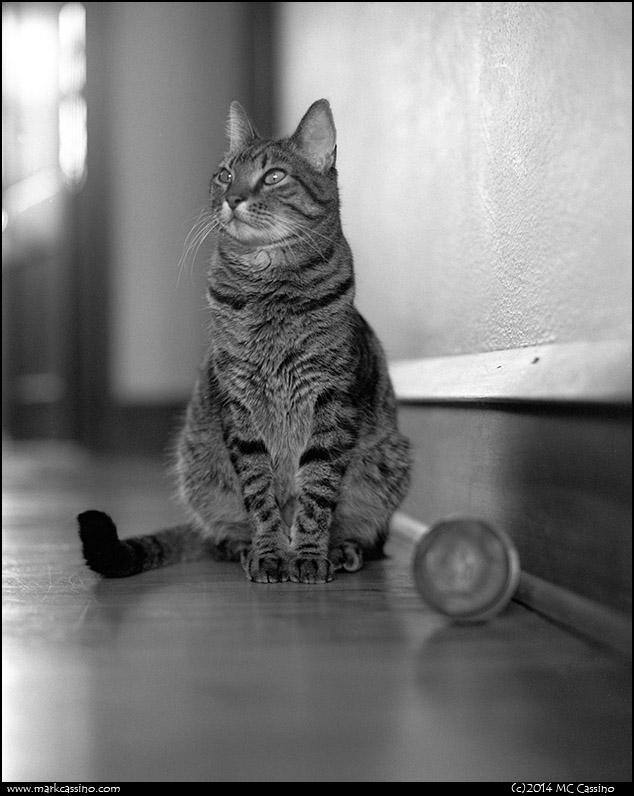 This entry was posted by
Mark C
and filed under
Around The House
,
Cat Photos
.