Waves of Paradise is a field recording by Eric Hinchman. Recorded on the Lake Superior, near Paradise, Michigan, this peaceful, meditative recording captures the sounds of waves lapping the shore. I've taken many a vacation in little housekeeping cabins just north of Paradise, and was happy to license my photo, Canadian Windmills for the cover image.
Listening to this CD brings me back to those peaceful summer evenings - enjoying the sound of the waves, maybe sitting by a bonfire, and looking up to see both the natural beauty of the milky way in the clear northern sky and the man made light show of the Prince Wind Energy Farm feeding the Canadian power grid on the other side of the straight.
Below is my photo of the wind farm and Whitefish Bay, taken in evening twilight (click on it for a larger version.)
More about the recording, Waves of Paradise can be found here and also here.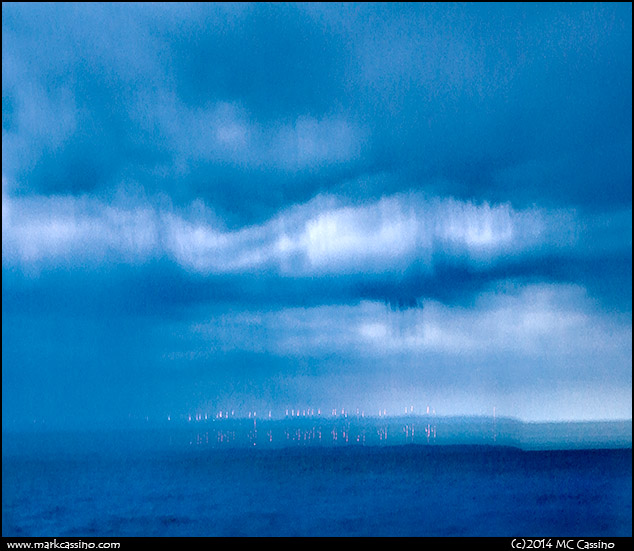 The original post from 2007 featuring this photo is in the archives, here.
This entry was posted by
Mark C
and filed under
Announcements
,
Landscape Photography
,
Midwestern Landscapes
,
As Found
.