Bull thistles have popped up all over my wildflower garden this summer, and Goldfinches have been watching them closely all season long. The bull thistles started blooming a few weeks ago, and when I look out of my upstairs office windows late in the day I see the finches reveling in the thistle seed. They also gather the down for their nests, and this is the time of year when they lay eggs and raise their young.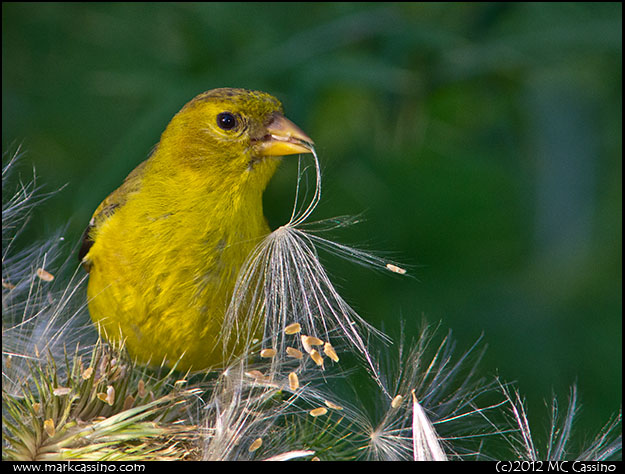 I took a few lazy stabs at photographing these guys in past years and in the last few weeks, but recently decided to get serious. I broke out the Pentax SMC A*400 f2.8 and 1.7x teleconverter / autofocus adapter, and rummaged through my closet for a suitable flash bracket. It's been years since I used this setup!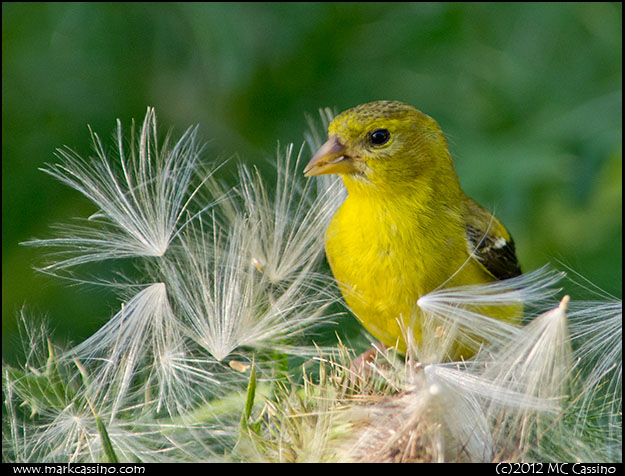 Last weekend I did not have much luck - every time I stepped out the door the finches flew off. So this afternoon I setup the camera and big lens peeking around the corner of my wife's car, grabbed a book and some beer, and sat back to enjoy the afternoon, reading. It took a few hours but eventually the finches came back to the thistles, and when they did they no longer seemed concerned about me or my efforts to photograph them. With a little luck, I'll get a few more shots before the summer is over.
Click on the images for larger files.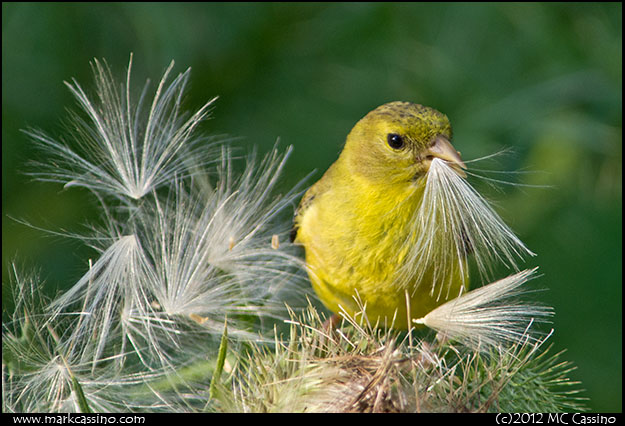 This entry was posted by
Mark C
and filed under
Bird Photography
.