West Michigan sweltered under the great drought of 2012 throughout the early summer, but in late July we began to get sporadic small rain events, in the last week we were blessed with a 24 hour soaker. The brown lawns are now green again, though the stunted and withered crops are unlikely to recover.
Today I drove out to the Allegan forest to see if the red dragonflies have appeared. Some summers they are early, others they are late. This year, they are running late. In August 2011 the red dragons were well established and darted through the sky like crimson joys. Today I found the undifferentiated yellow amber dragons that someday will turn red, but no bright red subjects yet.
It's been a while since I posted some dragonfly shots, so here are a few photos from late July and early August. Click on any image for a larger file.
First off - some Blue Dashers - the first two from July, the last one from today: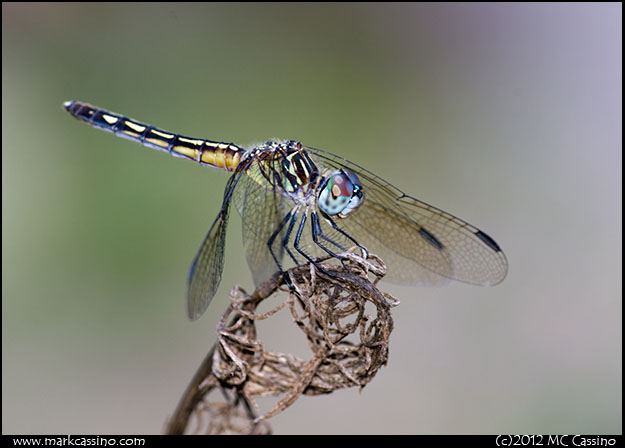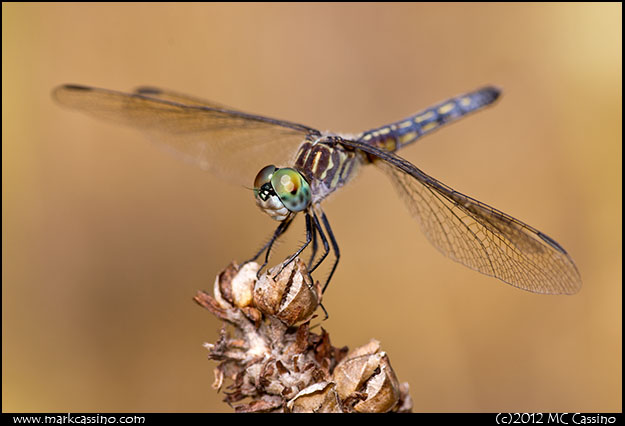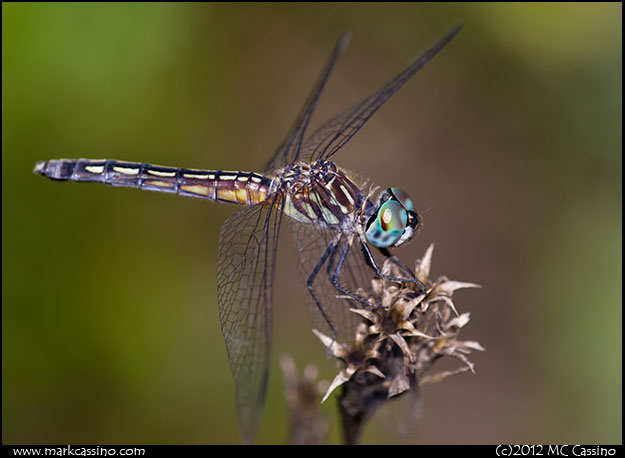 And here is a somewhat rare visitor - a Red Saddlebags. They seldom perch but this one landed high up on a mullein stalk and let me take its photo: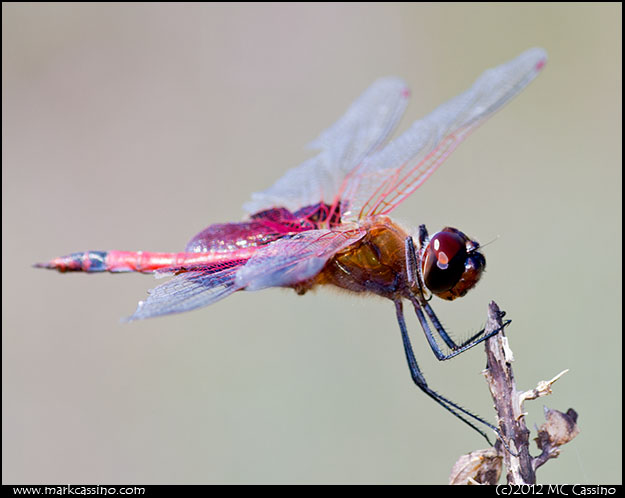 A Green Darner, perched low in vegetation: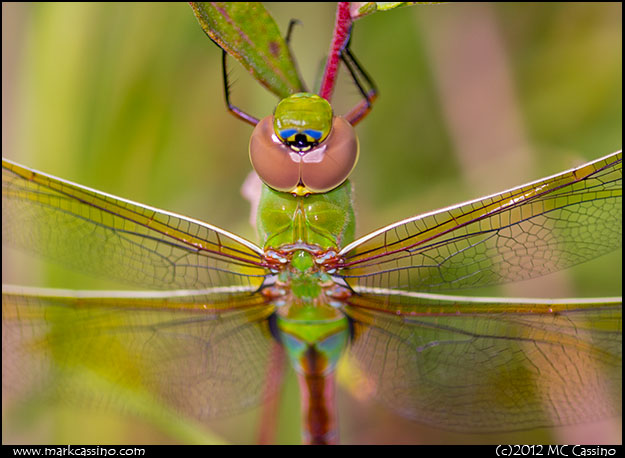 And lastly - the red meadowhawks, still young and yellow or amber, surely to be brilliant red sometime soon: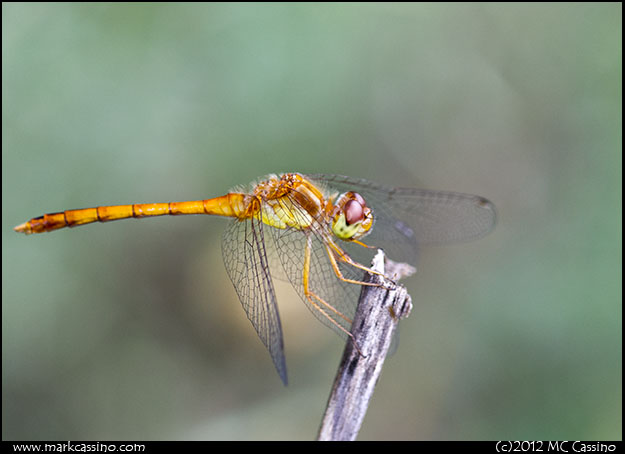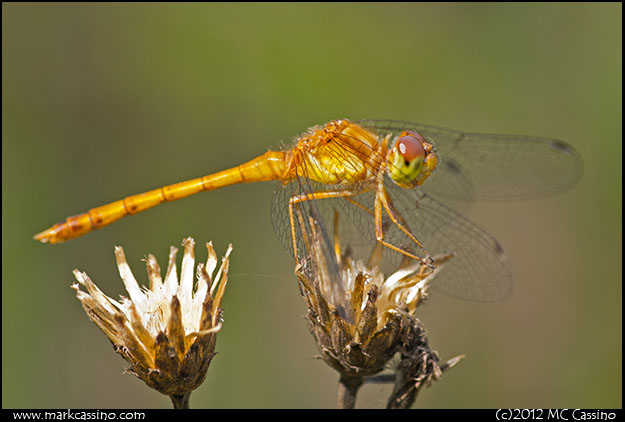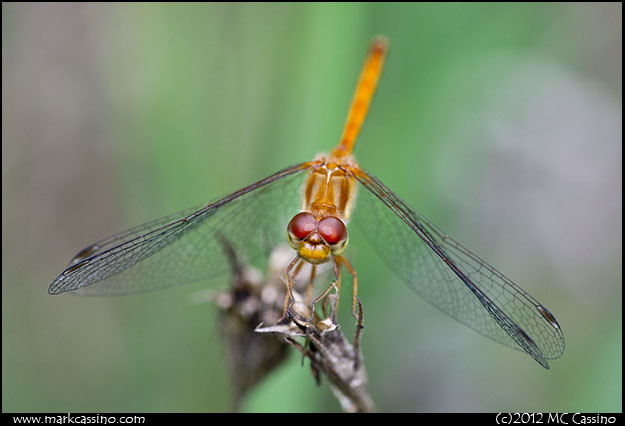 For a detailed look at this guy's face, click here.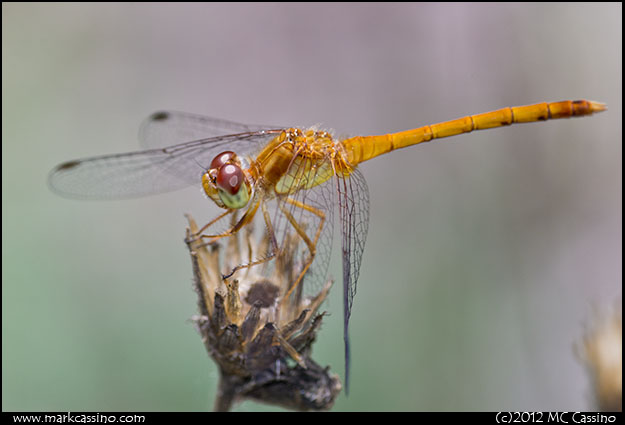 Let's hope for some brilliant red ones in the weeks ahead!
This entry was posted by
Mark C
and filed under
Insect Photography
,
Michigan
,
Allegan State Game Area
,
Allegan Forest
,
Dragonfly Photography
,
Odonata Photography
,
Macro Photography
,
Pentax K5
.